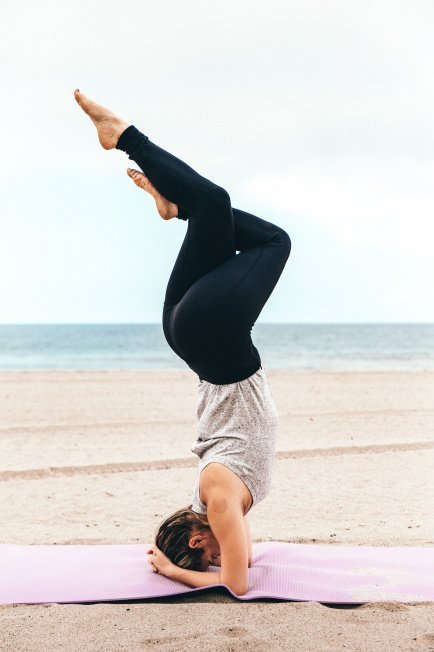 Reiki Training, Boundaries, & Living Life in the HSP Lane
Hi my angels!
It has been a very transformational, mind-altering, high vibing, shedding-old-layers kind of week in TBB land. With every passing day lately, I seem to be feeling closer to my true purpose in this life (which is of course always shifting and evolving) and it's a pretty huge honor to be able to blog about it all and take you guys along on the journey with me… and to have you care, most of all!
Homegirl can write all she wants, but having you guys care and feel it and process it along with me means the world and makes me feel very lucky and grateful every. damn. day.
Shedding Layers
As you know, starting my podcast has altered my life in just about every way. It bridged the gap between myself and you guys, because HELLLOOO talking conversationally on a podcast is the most authentic, person-to-person, real life way to connect on the Internet in my opinion. It also introduced me to just about every spiritual, magical, high vibe person in my life who have slowly but surely changed the way I look at the world, at myself, and at my business.
One of those people is the incredible Kelsey Patel, my now reiki master and dear friend, who you can find on Episode 43 of the podcast (one of our most listened to episodes!). Yesterday, Kelsey lead me and another dear human in my life Michelle through our Reiki I training. I don't yet quite have the words to describe how meaningful this training was for me, how the entire day flew by as if I had blinked and it was over, or how powerful the practice of reiki healing is already becoming in my life — after one short day of diving deep, but what feels like a lifetime of events and divinely guided circumstances that lead me to this point.
all photos by morgan oliver allen
Reiki Training & Feeling Through Writing
As all good reiki masters do, Kelsey intuited what I needed most from this training and her thoughts feel very correct and connected to me. In my daily life I share, share, share, and I actually am able to PROCESS information about what I am going through and feeling by writing, sharing, and blasting my heart on social media, the podcast, and blog. It might sound like an interesting way to process information, but I love this aspect of myself. The first time someone told me they observed this "feeling through writing + sharing" quality about my personality was my high school English teacher (and one of my life idols) Mr. Brooke Wells.
He shed light on the fact that I feel through writing, and encouraged me to write about my feelings, journal my heart out, and write about my challenges and trials in order to tap into how I really feel about them. That was over a decade ago, and since then I have blogged full-time, written a book and three ebooks, taken to writing novel-style captions on social media daily, and kept a journal every single day. So it's no surprise that Kelsey looked me dead in the eyes yesterday and said: "This training is for you, and I encourage you to keep much of what you take away today to yourself. See how it feels to experience it for YOU and simply for your own healing."
Wowwww. That struck a chord.
Of course I've journaled about my reiki attunement, I've shared the deets with the love of my life and my mama, and will begin practicing reiki on my dear friends and loved ones in the next few days. But as far as the experience and journey itself, I am going to hold the sacredness of yesterday near and dear to my heart until I am ready to share more. What I can say, is that the journey is surely the beginning of a new and incredible healing venture for me, and is already breaking down barriers within myself that I thought I would possibly never have access to.
Boundaries, Boundaries, Boundaries
One thing that keeps coming up for me is setting boundaries. Seriously, it's come up three HUGE times this week with my breath work guru, an insanely talented spiritual teacher and tarot card reader, and yesterday during my reiki attunement.
I have done a lot of intuitive opening this year, but I have not necessarily done all of the proper protective work to preserve my own energy. Something I do in life is give, give, give a ton of energy and convince myself that I don't always need to replenish it, that I am fine, that I will get through another day giving as much as I can and I'll rest "this weekend" or "next month" or… "maybe in 2018."
No.
I am reversing that cycle.
Ever since my Panchakarma last year it's been apparent to me that when I slow down, all of the magical things happen. I am able to tap into my intuition, be in the flow, feel surrounded by love, breathe, and feel HAPPY. In those moments, I am not just running on a hamster wheel, doing the LA thing and attending/hosting every event possible, trying to be liked by everyone, etc.
That's the old Jordan, and what seems to be the mentality of a lot of people I know. Maybe it is more livable for some people to burn the candle at both ends and feel like they are superhuman and able to be available all the time. (Or maybe not, let's be real.) For me, I crave and need down time in order to create and tap back into my heart center.
I am creating some new boundaries for myself, and I am very excited to challenge myself to stick to them. I have created an email away message that will permanently stay up — not because I won't be checking my email or using it for my business partnerships, but because I get a lot of FAQ's that can be knocked out in one-fell-swoop of a response.
It's a simple response that explains that I read all my emails, I am a one woman show, and that your message certainly made me smile. I will respond to as many as I can, but if I can't get back to someone… that's okay. Life is not about sitting on email and until I get the proper help to help me organize and manage my inbox, this boundary feels REALLY, REALLY good to me.
Same goes for Instagram DM's because those suck my energy even though every single one I receive makes me happy… so I am finding a balance there with putting my gratitude into the universe for the messages, and knowing also that people understand a response is not always going to be able to come.
I am also dedicating at LEAST one full day a week to stay off of my phone, social media, emails, technology, teaching, all of the above. This will be a me day to recharge and do whatever I want. I can decide spontaneously what kind of workout I want to do, who I want to see (or not see), if I need to lay in bed and read all day to recharge, etc. I am VERY excited about this one!
Lastly, I am working on being ultra communicative by expressing how I REALLY feel in each situation, and being extremely clear with people on what I can/can't provide and why. I often feel walked all over (who doesn't, really?) and in order to combat this issue (which is really my issue and not the way anyone is actually treating me) I am working on being hyper-clear in all situations. If something hurts my feelings, I'll say something. If something feels totally off with an ask from a brand or a reader, I'll either just delete the request or nicely explain why that is not something I will or can do. If a friend assumes something about me and it's wrong, I will say so.
This might sound overly direct but for people like me (HIGHLY SENSITIVE and also surrounded by people a large majority of the time) I must say how I feel or the little brimming feeling of being hurt or frustrated or sad will get lodged in my system and affect me down the line.
I want to enjoy every life experience to the fullest, be totally me with no inhibitions holding me back, and I certainly don't want to be resenting the people in my life because I am holding back my truest of truths. If you know me, you know I won't be over-communicative in an unnecessary or rude way — this is all meant for the highest and greatest good of myself and all around me. 🙂
Oh, and I want that for all of you too!
Life in the HSP Lane
Being highly sensitive has its perks and challenges. Sticking to my boundaries and diving deep into my rituals and spiritual practices really helps me live a better, healthier, happier life.
Some of my absolute go-to's are… practicing kundalini in the morning (you can see a snippet of my practice here), morning pages and journaling (adapted from Julia Cameron's The Artist's Way), reading books (have you seen my book club post?! It has some of my current faves in it), taking long bath soaks, doing YOGA of course, getting out in nature, and connecting with my loved ones.
Would love to hear any rituals / spiritual practices / boundary rules you have for yourself in your life! This is such a fun subject for me to talk about, and I really look forward to see how this reiki healing modality plays out in my life… thanks for reading babes and for "GETTING ME," I love you all!"
i love this photo because it's totally me in a nutshell. no frills, no fancy poses, just me looking into the camera — anyone who knows me knows… this is TBB! the reeeeal deal.