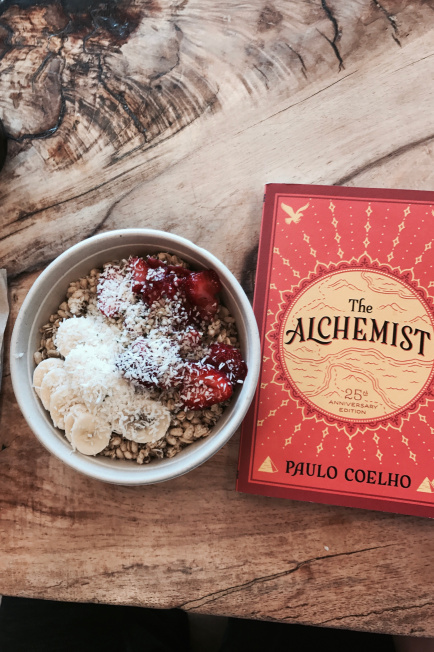 TBB Book Club: Back in ACTION!
Hi guys! I am so excited to bring back the long awaited, much requested, personal passion project (because I love to read more than ANYTHING)… TBB Book Club!
I can't even remember the last time I did a book club post on the blog, although I used to do them quite frequently. I am thinking from here forward, once  a month I'll share with you guys what I am reading, and anything else noteworthy that I've read and am obsessed with.
I do mention books on my podcast quite a bit, especially my solo episodes (like this Q&A episode) but the general consensus from you guys was that you wanted a place where you could click directly on the links and have them all in one place, so here we are!
Mostly these books will be spiritual deep dives (because that's what seems to be the most requested and are a LOT of what I'm into right now!), fiction / romance / darker fiction (I love a good DARK read), and some of the self-improvement, business-savvy books I am crazy into. Oh, and health of course because I can't get my hands on enough health books if my life depended on it.
Making time to read is something that has greatly improved my life in so many ways, and I know many of you have the same experience. I like to read in the bath, in bed before I sleep (to stay away from electronics!) and even midday when I need a reset and a burst of inspiration.
On vacation, you'll find me juggling (or attempting to juggle) 5-6 books in a WEEK because it's LITERALLY all I do when I have no other responsibilities to stay on top of.
Would also love for you guys to share what YOU'RE reading, by commenting here on this post and also by using the hashtags #TBBbookclub and #TBBmademedoit on Instagram!
Now, ready to dive in? Let's do it!
TBB Book Club // September Edition
1. Between Two Worlds // Tyler Henry
This book is SO freaking good for anyone who is interested in what it's like to channel messages from the other side (a.k.a people who have died), how to navigate learning to open up in that way yet also protect yourself and your energy, answer the tricky question of who/what is "God" or a Higher Power if there is in fact a heavenly other side and an afterlife… and so much more. Tyler is the Hollywood Medium on E! and his show is one of the only TV shows I actually tun into as much as I can because he fascinates me.
His readings are so beyond accurate and he shares in his book a lot of his trials and insecurities about starting to work in Hollywood at such a young age, what it's like to be a medium to the stars, and so much more. He is a captivating writer and a loving soul. As someone who is beginning to open up to messages from the other side as well… Tyler's guidance has been beyond interesting and also so comforting.
He too struggled with learning how to use his gifts in the beginning, and I would have thought that for a medium as gifted and SPOT ON as him, channeling messages would have always been a breeze! Not the case, and very fascinating to hear his journey, how his family wound up accepting him in the end (his dad was very opposed at first), how he navigated growing up with seeing / hearing spirits and KNOWING when friends were going to die… so much. All of it is so good.
LOVE this book. A+ for anyone who wants to dive deeper on their spiritual path and learn more about a specific, very interesting medium's journey! Also fun Hollywood tidbits and some cute photos of him with celebs and his fam which is always a plus.
2. The Spontaneous Fulfillment of Desire // Deepak Chopra
I have long been a fan of Deepak's books on opening ourselves up to universal guidance, connecting to our divine intuition, and using ancient medicine and holistic traditions to live healthy, radically soulful and successful, divinely guided lives. But only lately, ever since I started REALLY opening up spiritually, have Deepak's philosophies spoken to me on a much deeper level.
This particular book is similar to many of the other themes he is known for writing about, but focuses particularly on the theme of synchrodestiny. He dives deep to explain to us that there are no coincidences in life, and that miracles happen on a daily basis if we allow ourselves to see them that way. Each step in our lives, every single little decision we make and thing that we do, adds up to bring us to where we are today.
I think about this simple truth all the time. I decided to go to Loyola Marymount University for college basically on a whim, because "I wanted to live in LA" and also because I didn't get into my "dream school" of USC. If I hadn't gone to LMU, I wouldn't be where I am today, at ALL. I wouldn't know the people who I am surrounded by now. I wouldn't have met the love of my life… not because I met him in college (I didn't), but because my best friend from college introduced me to OrangeTheory Fitness which introduced me to Jonathan.
Also, a friend from college built my website! Convinced me to buy the domain name, create a Facebook, Twitter, and Pinterest page for my blog, took my first ever blog photos… on and on. In fact, I moved to Brentwood because my big sister in my sorority in college lived here and I loved the neighborhood. Now a huge part of my world basically revolves around this little neighborhood and the amazing people within it.
Experiences I had at LMU, in Alpha Phi, studying abroad in Italy, moving to NYC… each and every one of them lead me to this point now. Not to be morbid, but I constantly think about all of the OTHER paths I could have taken, and think… "If I had taken a different path at any point in time, would I have potentially gotten in a car accident? A scary situation? Would I be alive?"
One step leads to the next leads to the next, and he highlights that in the book in so many important and eye opening ways.
It's those topics and themes that Deepak discusses in this book and I LOVE it because it gets my mind moving and keeps me super connected to where I am now and so grateful for the path I am on. (There is no right or wrong path… it's all simply our LIFE! How cool is that?)
3. White Hot Truth // Danielle LaPorte
I love this book because it's written in the down to earth, friend-to-friend, no bullshit way that Danielle writes all of her books and blog posts in. It dives deep on a spiritual level, but also makes fun of the constant "seeking" that we as spiritual people do. She pokes fun at herself for all of the woo-woo things she's tried from having shamans on speed dial (guilty as charged), to seeing crystal healer after crystal healer to help ease the depression she felt after her divorce, to begging psychics for guidance in every area of her life, to relying on creative business coaches that were actual bullshit, and so much more.
It really strikes a chord within me because I am an extreme person (especially when it comes to this stuff) and I can relate to searching for healing in so many different areas. I am definitely DEEP into the whole woo-woo, medium, meditation, reiki, healer vibes right now and while I LOVE exploring these paths, I totally see where she is coming from. Life is about the JOURNEY, not about the destination of finding that so-called perfect level of enlightenment.
The subtitle is "Clarity for Keeping It Real on Your Spiritual Path from One Seeker to Another," and who doesn't need that?! She reminds us that as fun as it is to dive into synchrodestiny, opening to channel, mediumship and so much more… our lives are also right here in front of us and at the end of the day WE have the power and control to deal with everything that is sent our way.

Realness level = 100!!! Love it.
4. Opening to Channel // Sanaya Roman and Duane Packer
Okay so this one is fabulous and this is one that I mentioned in my Solo Q&A podcast episode. I know a lot of you are in a similar boat that I'm in, which is that you are opening way up to the universe, to non-physical beings and otherworldly things, to the galaxies and celestial awesomeness (if you have no idea what I am talking about and you are interested in it, check out this episode on all things celestial and galactic) and you pretty much have no idea where to go from there or WHAT to do with the information you feel and know to be true to you.
There is a LOT to learn when we are opening our intuitions and learning how to channel from the other side. This book also busts that myth that only those with a special gift are able to connect with spirit guides, their higher selves, and the universal mind. In reality, we ALL have the ability to connect. It takes a lot of work and a specific, judgement-free outlook to begin to channel, but it is a skill that CAN be learned.
How cool is that?!?! I would highly recommend this book for absolutely anyone who is interested in learning how to channel or interested in honing their skill that they have started to tap into. Automatic writing, anyone!??! It's also a super digestible book which I appreciate.
On that note, I have about 10 other books that are great for opening up to channel that I will continue to share in future posts. I will link some of them below in the "shop" feature at the bottom of this post!
5. Superwoman RX // Tasneem Bhatia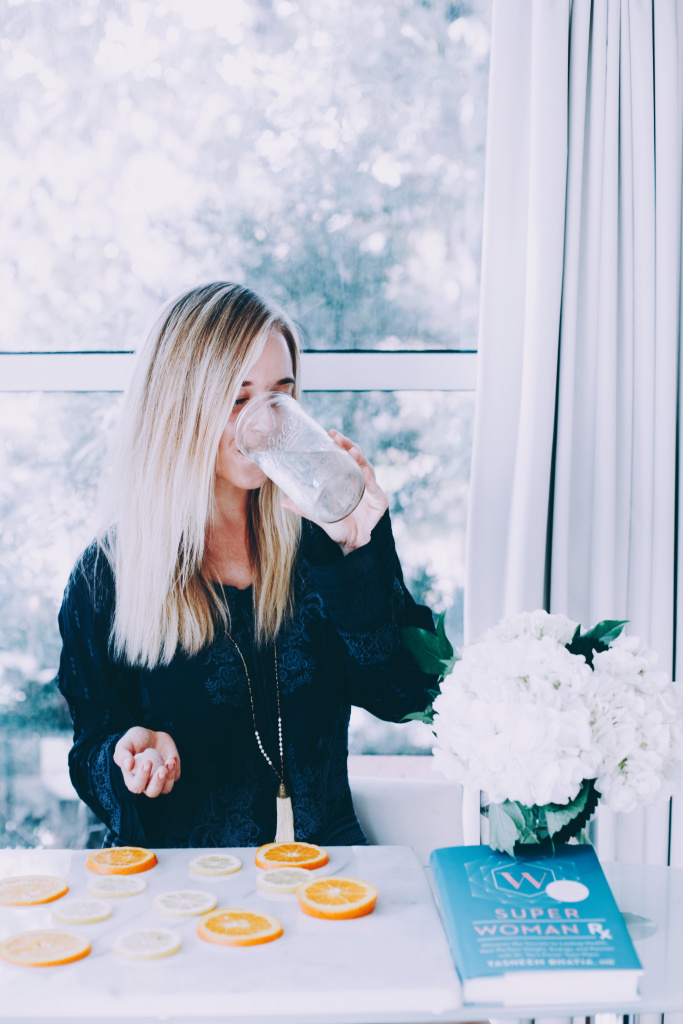 This book is awesome for so many reasons. The premise is that the modern woman is a superwoman, no matter what she does. We juggle careers, motherhood, relationships, taking care of ourselves, our homes, our cats (hi Squeaky Mouse), or spirits and minds, and so much more. Instead of all of the cookie cutter books out there that talk about how "we should ALL do X, Y & Z in order to stay healthy" — this book offers five specific prescriptive plans based on a woman's unique blueprint (or Power Type) in order to find your fullest health, wellness and happiness potential.
She draws inspiration from Ayurvedic, Chinese and Western medicine to prescribe a plan for each type of woman, and holy crap are these plans helpful to have as a guidebook in your back pocket.
There are many quizzes in the book, like figuring out your Mojo (how taxed you are or if you're taking good care of yourself already) and figuring out your Power Type. Of course my Mojo is low… as we all know because I say it all of the time — I am quite overextended and that is my usual tendency.
Before I took the Power Type quiz I thought for SURE I would be a Gypsy Girl or an Earth Mama (I mean hello, you guys know me), but it turns out, according to the Power Types in the book, I am a Savvy Chick!
And let me tell you, I counted and recounted my numbers to be sure. Upon reading deeper, I realized how correct this Power Type is for me, and probably for many of you!
Savvy Chicks are equal parts ethereal artist and commander in chief, which totally makes sense to me. I am not a Gypsy Soul or Earth Mama in the senses that I do get stressed out, I do need some structure and routine in my life, I am easily ruffled, I get sick easily and I am prone to skin issues, headaches, and digestion problems, and I DO take on so much work and on other people's energies with extreme ease.
I am definitely stimulated by creativity and good vibes and bringing my ideas to life, but I also pride myself on running a brand all on my own, fitting more into a day than I'd like to admit, taking care of those around me, and so much more on the "commander" level.
I love Dr. Taz for recognizing this as a Power Type! Not all of us hippie chicks have our heads in the clouds all the time, we also need that grounded, down to earth-ness about us in order to get all of our goals and intentions done and keep them in order!
She explains that at our best, Savvy Chicks are true visionaries — and at our worst, we are totally plagued by health issues that hold us back. We have "twice the blessings and twice the burdens," which I can definitely relate to. An amazing amount of goodness, luck and success… but an incredible amount of difficulty and challenge to go along with it.
We are dreamers and doers, and we easily get held back by anxiety, migraines, IBS, insomnia, muscle pain, eczema (HELLO, me), adrenal and thyroid sluggishness and more. Food helps keep us in balance, when we use it as medicine. We need warming foods, lots of exercise, and quite a bit of protein and fat daily! We also shouldn't use electronics before breakfast.
I could go on and on… but I want you to discover YOUR Power Type. Are you one of the three I mentioned, or are you a Boss Lady, or a Nightingale?! I would love to know. 🙂
Shop this amazing book HERE. I love that she draws on Ayurvedic wisdom, my truest love!
6. Fitness Junkie // Lucy Sykes & Jo Piazza
I was lucky enough to receive this hilarious, relatable and super well-written novel at my door earlier this summer right before I went to Hawaii — prime reading time. I still don't know who sent it (prob the publishing company?) but I am so glad they did. This book chronicles the main character Janey Sweet through getting fired from her job in fashion (by her gay best friend) because she's "getting fat," to trying ALL of the health, fitness and wellness trends in the book.
She tries crazy, out there workouts where people scream and wear all grey tones (sound familiar?) to falling slightly in love with a female shaman and going on an insanely psychotic wellness retreat, to realizing in the end… well, I won't tell you, but read it!
I'd highly recommend this book. It was hilarious and a quick, beachy read.
7. The Alchemist // Paul Coehlo
For anyone getting into energy alchemy… this one is for you. My latest episode with Nicola Behrman, the alchemist and shaman who has changed my life, talks a lot about energy alchemy if you're looking to learn more about the practice. This is a classic, beautiful and traditional novel, so if you like fiction and appreciate classic literature — read it. I am only part way in this time around (I read it a long time ago before I was particularly into this stuff) so I will write more of a synopsis after I finish it!
There you go, guys. There are so many others that I love and I will keep sharing as the months go on. As I mentioned, use the hashtags #TBBbookclub and #TBBmademedoit to share in the fun, and I would love to know your thoughts if you read any of these books! XO oh and recommendations are ALWAYS welcome!