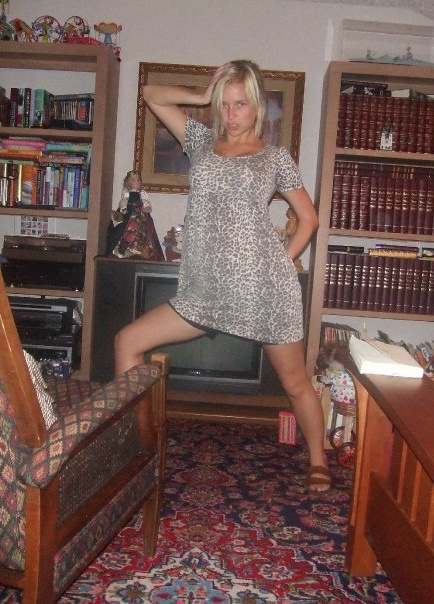 A New VIBE for a New ME + 10 Things You May Not Know
I AM SO EXCITED ABOUT THE NEW VIBE ON THE SIIIIITE!! Shoutout to my incredible designer Anelise Salvo for whipping this together so beautifully in all of the ways. I feel like this new look represents the insides of my soul – and is the exact refresh my spirit has been dreaming up for this space of creation.
I've gotta be honest, even though I loved my old site layout and it was perfect for the TBB brand 2-3 years ago, it didn't inspire me as deeply to hop on and share my soul in the same way that this new layout does. I have been writing long-form captions on Instagram for a while now and also sharing my soul on the podcast annnnd have been hard at work creating the brand new COURSE for you guys (launching July 8!!) called Waking Back Up To Your Own Soul that is going to be… epic.
I say this because I created it out of my own deep desire to have a method to help me wake back up to my own soul & stay awake and aligned on a daily basis… so I created it out of a true need & desire to go deeper in my own spiritual journey. It holds all of the tips & tricks that I have learned over the last few years seeking to commune with my own soul, beginning to channel, surrendering to the universe, manifesting my desires, and so much more.
More on that VERY SOON.
So, I thought it would be fun to break the new site layout in with 10 Things You May Not Know About Me !! I used to do posts like this all of the time but it's been a while. And you guys know I love a good listicle. 😉
If you haven't yet, I would love if you signed up for my newsletter, by hitting the subscribe button in the top right tabs area and entering your email. I promise I will never spam you — it's just a fun place to stay updated on all the newness I am up to and into lately. And when the course launches, along with a massive giveaway of all of my favorite brands & then some (!!!), you'll be the first to know.
Okay, let's get right into it!
10 Things You May Not Know About Me //
1. Lime green has been my favorite color since I was in 1st grade. I remember our teacher (shoutout to Ms. Kren at SCDS!) going around the room having us all share what our favorite color was. Every single girl was saying pink, and every single boy was saying blue. I made up my mind right then and there I was not going to be like every other girl in the room – so I thought of the color that made me the happiest and felt like it matched my spunky little personality – and the color was lime green!
Green was a staple in much of the original TBB branding, but now I love that we've moved into these calming pink & purple tones. Lime green will forever be my favorite because it reminds me of that little Jordan who was determined to not fall into the crowd… which has been a major theme throughout my life ever since!
2. I have never been fully healthy, which is probably why I have always been so extremely interested in wellness. I was born with terrible colic and threw up after everything I ate for the first 3 months of my life. From the very beginning, food and my stomach have been at battle. I went gluten-free and vegetarian at a very young age to try to relieve some of my symptoms, and it helped. But it didn't solve everything. I have seen every type of doctor under the sun for my whole entire life (literally) to try to get answers. While some of the answers are still a bit of a mystery to me, I feel so grateful that this has been my path. It lead me to the wellness world, which lead me to this platform, which lead me to the spiritual world, and now it is my entire business & life! I wouldn't trade this journey for the world.
Also, when I was finally diagnosed with chronic Lyme disease last year I did get answers for a lot of what I have dealt with for many years! That has been a HUGE blessing. Thank goodness for my incredible doctor, Dr. Erica Lehman and my incredible friend Celeste for leading me to her!
3. I went to Loyola Marymount University for college where I studied English, Creative Writing, and Journalism. I entered college as a Theater major! But quickly switched over to English once I realized I wasn't learning much as a Theater major and that writing had been my true passion all along. Then I went to The New School in NYC to get my MFA in Creative Writing right after college, but I left after one year to pursue this blog. Everything works out the way it's meant to. 🙂
College Jordan! With my best friend Jordan. 🙂
4. I am a Libra sun, Cancer moon, and Aquarius rising! That means I am double air, which accounts for my airiness. 😉 My Cancer moon brings a water element into my life that has a lot to do with how emotional, nurturing, loyal, and deeply sensitive I am. My North Node is in Aquarius, meaning my soul came here to do Aquarian things in this lifetime — be out of the box, independent, talk about things that people might consider weird and out there, and be ahead of the curve with certain woo-woo things. Sound like me?! Yes!! I am obsessed with astrology.
I am also a REFLECTOR in Human Design, and to learn all about that you can listen to this episode with the fabulous Jenna Zoe!
5. Looking back, I was destined to be a blogger before I even knew what blogs were. In middle school I was obsessed with decorating my AIM buddy profile & away messages (my screen name was @youradmysox… whyyyy), researching how to make the fonts pretty and using code to make them fade, rainbow, and all sorts of obscure pastel colors. I had a Xanga and many other early-form blogs in middle school where I wrote about my day to day life, and wrote EvErY sEnTeNcE LiKe ThIs!! I tHoUgHt iT wAs So CoOoOL!! Omg lol, seriously I was so into it.
Then, when MySpace came out I was ALL ABOUT IT! I changed out my profile picture pretty much daily (back when you could only have ONE PHOTO, then they updated it to 10, then you could eventually have entire albums) and changed my MySpace name to emo song lyrics with my friends so one of us would be, "God is a DJ," the next would be "Life is a Dance Floor," the next would be "Love is the Rhythm," and the next would be, "You Are the Music." LOL… I was Life is a Dance Floor!! And my friends would call me that at school! Shoutout to Pink circa 2003.
So, as you can see…. I was truly destined to be a blogger. I was OBSESSED. I spent so, sooooo many hours on the computer. If my family & I went out of town I would leave my carefully curated away message (colors & all) on for WEEKS while we were gone, and when we came home my desktop computer would be basically crashed & moving at a .03943981% speed trying to handle the hundreds of messages that came in while I was gone.
Lol. WOW. Okay I could go on about this forever. Who else was like this?!?!
High School Jordan!! HOW MYSPACE IS THIS PHOTO?!?! This is soooo @youradmysox you guys, I die!
6. I didn't have any animals growing up because my parents are not animal people, even though I begged and begged and begged. Huddy is my first ever animal & he is my entire life. He is turning 4 years old in just a few weeks. He has enhanced my life in every way. I love him fiercely. Animal love is the best kind of love…. so pure & healing.
7. If I were to live anywhere other than LA, my first choice would be Kauai! Healing, slow paced, beautiful beaches, fresh fruits and veggies, farm life, local yoga and the cutest local coffee shops, NICEST people, and the best spiritual energy on that island. Sign me up. One day!
8. Yoga has saved me over and over and over again throughout my life. Starting when I was 14. I have fallen off the wagon many times, especially more recently being bedridden with Lyme. But now that I am able to do it again — a part of myself has reawakened. In my opinion, there is NOTHING as healing or magical as a hot, sweaty, vinyasa yoga class. (ANNND I wrote this at 2:01 — my number — meant to be!).
9. I have lived in Sacramento, Los Angeles, New York City (West Village) & Florence, Italy. I love to travel and I really see myself part-time in Kauai some day, but after all these years I really feel like LA is home. I love our neighborhood, our community, our families being close by, all of it. It feels good to feel so rooted now. <3
10. I write at lightening speed. You can ask my best friend & college roommate Jill — I would wake her up in the middle of the night (insomnia probs) typing RIDICULOUSLY FAST on my laptop and it would alarm her so much because the sound was so violent. I am doing it right now too — lol! I love typing because then my fingers can move almost as fast as my speedy mind, but I also love writing on pen & paper because sometimes the inspiration flows even deeper in that way. I just love to write. Have you noticed? 😉 Hehe
Okay!!! What surprised you most?! Tell me a thing or two about you below! And what do you think of the new site design & layout?!?! Poke around and check it all out!