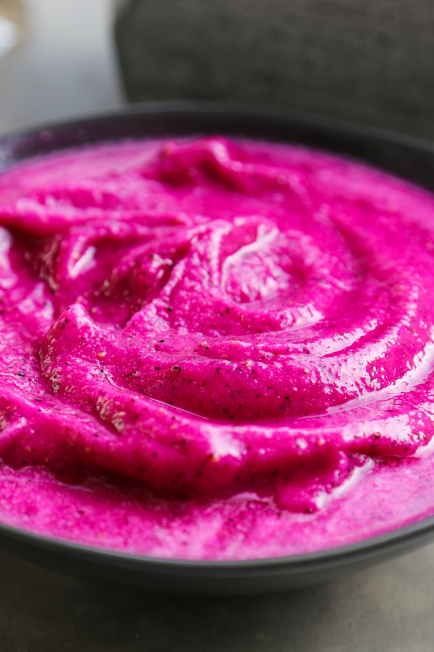 Detox Your Life Is HERE! & It's 2/01 DAY!!!!
Hellllo my loves! TODAY IS A GOOD DAY AHHH.
IT IS 2/01!!!! MY ANGEL NUMBER DAY.
So naturally, I had to launch something special today. Which brings me to the news, THE CART IS NOW OPEN for my 22 Day Detox Your Life healing program & recipe book!
There are not even words to describe the excitement flowing through my body right now — after months of working on this day in and day out, and years of inspiration and learning about this way of life, it is finally here! For you! And I have never been so elated!
In the program you will find 192 pages of goodness, from 55+ plant based & SOS-free recipes, to deep dives on the salt-oil-sugar-free lifestyle, to food combining to combat bloat and inflammation, to various life changing detox protocols, to food and spirituality, overcoming food addiction, eating out on the SOS-free lifestyle, traveling on this lifestyle, and so much more.
I mean truly…SO much more. You can read all of the details here! There is a LOT there — I mean, 192 pages. Plus 3 live calls with me throughout the 22 days, plus a group detox, plus an amazing dedicated Facebook tribe, plus all around healing and feeling better to live our OPTIMAL lives.
When it comes to recipes, think Raw Vegan Snickers Pie (OMG… heaven in your mouth), Raw Chocolate Bliss Bars, SOS-Free Pad Thai, Vegan Mac n' Cheese, epic smoothies and juices, delicious on-the-go snacks, nutrient-packed salads, delectable drips + dressings, & more! Creative, SOS-free, & *simple* recipes that you will fall in love with.
Who is this program for?!
If you suffer from inflammation, bloat, weight gain, chronic fatigue, chronic illness, or any uncomfortable issues from our toxin-ridden world, this program is for you.
Or if you simply want to learn how to transition into a balanced plant-based lifestyle, full of delicious salt-oil-sugar-free recipes, this is also for you.
We go deep into so many areas of the plant-based, beautifully salt-oil-sugar-free, food combining, detoxing, anti-inflammatory way of life.
Take it from someone who couldn't get out of bed for years (not without feeling like I was going to pass out, that is) and has now regained such utter energy and vibrancy… it's amazing. I am bouncing off the walls with health and happiness and passion for this lifestyle, even though my healing still has a long way to go. So that should tell you something!
This course will empower you to get healthy from the inside out, give you the tools and knowledge to make a real lifestyle shift, and teach you the principles of food as medicine.
Heal your body, uplevel your life, cleanse from the inside out, and reconnect to your most radiant & healthy you. When we feel our best, we set ourselves up for magic in every area of life.
My heart is exploding with happiness to be able to share this with you guys. What began as a fun way to put my plant based & SOS-free recipes in one place quickly turned into a labor of love that seriously flowed out of me… every last word.
Plus, we have HUGE GIVEAWAYS for people who sign up right away! All of this could be yours…
An amazing Nama JUICER! (Plus a Nama discount for everyone who joins!)

One $250 Gorjana jewelry gift card + multiple $50 gift cards

AMAZING gift baskets full of wellness products (think Liquid I.V., Cured Nutrition, Philosophie Superfoods, cocokind skincare, HUM Nutrition, more Gorjana jewelry, & more!)
I CANNOT WAIT TO GO ON THIS JOURNEY WITH YOU! The first 15 people to sign up today will receive wellness gift baskets, and the grand prize winners will be chosen throughout the two week period!
It is my hope that the tools you learn in this book & reset program will inspire you to take yourself on that journey inward, and to create new habits and lasting lifestyle changes…for LIFE! I believe and know in my bones that true health is a lifestyle overhaul and never a quick fix.
IF YOU HAVE ANY QUESTIONS, LEAVE THEM IN THE COMMENTS BELOW SO I CAN GET BACK TO YOU!
All my love,
Jordan
P.S. Even if you are not feeling called to the 22 day reset part of this offering, this book is still for you! You can take the information and do whatever you wish, and I am THRILLED to hear your thoughts!
Cotton Candy Smoothie Bowl from the recipe section — a.k.a fruity, healing, high vibrational, magnetic HEAVEN! Cannot wait for you guys to make this! AHHH!