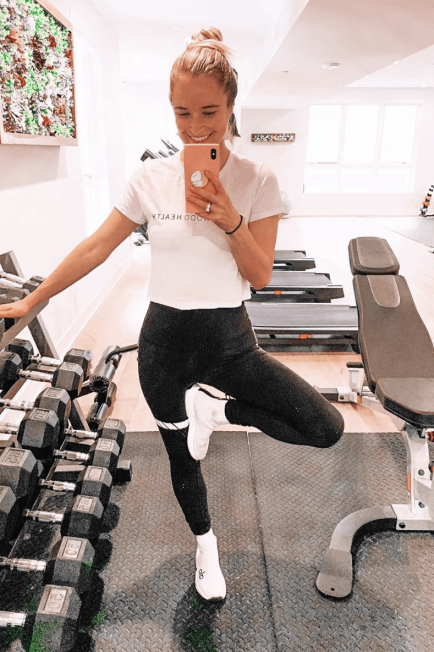 A Blog Post for Challenging Times: Thoughts & Musings to Make You Feel Less Alone!
Okay I have written and deleted the contents of this blog post more times than I can count. What to say in times like these? I aim to be a beacon of light always, and to share love and spread positivity, while also not diminishing the gravity of this situation. As usual I guess I'll just pour my heart out onto the page & hope that it helps you feel less alone…
In this post I will share some light filled messages, some calming tips, some little stories that may make you feel less alone (i.e. a panic attack I had yesterday, because I may be optimistic but I am not immune to panic), and give you some resources that I hope will help bring a smile during this wild time. It's mostly stream of consciousness and the main purpose is to connect, connect, connect! And hopefully bring you a little calm & love.
To start, my heart breaks for the people who are in pain, ill, losing their jobs, worried about loved ones, canceling important life events, and feeling totally isolated and fearful right now. Although I am immunocompromised and yes I have been worried, I feel truly blessed and grateful AF during this time for my lifestyle. I can work from home, see my parents who are healthy as can be and live upstairs, spend time with my husband and Huddy, exercise and move my body in the comfort of our home, sit in our sauna, keep myself busy, etc.
I am used to downtime, VERY used to it, after living in bed with Lyme for the last few years. So in a way I feel like somewhat of an expert on what to do when you can't leave your bed or couch for extremely, unpredictably long amounts of time. I feel like I have been prepared for this / have been preparing for this for three years, which is wild, but it's true. I have all of my favorite books, TV shows, cuddle companions (Huddy & J), food items, etc. on lock in my house because… I am so, so used to being at home. I totally understand that most people are NOT used to this, which is why I want to put out so much content during this time & be HEREEE for you all because I know how much the isolation can take a toll. I truly know how hard it can be.
I actually enjoy the downtime, but right now I will say it's much harder to enjoy because it is not for any sort of good or positive reason.
BEING A REFLECTOR DURING THIS TIME //
Although the downtime and staying calm has been easy for me, at the same time I am an empath so I am FEELING this collective anxiety tenfold. Beyond being an empath I feel that as a Reflector (in Human Design) I literally soak in the collective consciousness and what others are feeling worldwide. So as you can imagine my body is feeling pretty upside down right now soaking in how others are feeling.
And with me I've learned that it doesn't matter whether I am around people or watching the news or on social media to soak in how people are feeling — it's more of an energetic thing. So it's happening no matter what. It's tricky! Now I know why I have been in hysterical sobs / feeling so much anxiety lately, BEYOND normal, because my body has felt this coming.
I am sharing this here to let you know, if you are feeling this way too, you are NOT alone. So many of us are intuitive and tapped in — in fact, I believe we all are and some of us are just more hyperaware of it than others. Most of the time being so sensitive to energy is a blessing because it makes me feel so, so connected to others and inspired to bring light to the world – yet it can also feel like a curse because right now my energy is SO sensitive and imbalanced that I really feel like I can barely move.
When things like this start to happen I usually end up feeling a few different ways. On the one hand, I am hopeful and in full trust of the universe that what's going on is guided by a higher force. Nature will always sort itself out, and the earth is speaking to us loud and clear. That helps me feel very calm, and I believe it wholeheartedly. On the other hand, I feel terrible for the negative effect this is having on those who are so totally undeserving. I also really don't love not knowing what's coming, so the unknown is difficult too.
A poem I wrote this morning, channeled through from the my higher self. 🙂
In these uncertain times, I find myself meditating a lot. I highly recommend checking out the meditation in this impromptu solo episode I recorded over the weekend. I also find myself listening to a lot of podcasts and high vibe music, reading, moving my body, and doing everything I can to NOT get sucked into the collective fear and panic being spread by the media. I know a lot of people are very well meaning when they share the messages like, "My friend works for the government and…. [XYZ terrible thing is going to happen]" but that just adds to the mass hysteria and so far much of that stuff has not ended up being true. That's why people are buying boatloads of toilet paper and hoarding food and yelling at people in grocery stores. It's not good.
Something that has helped me a LOT this week is checking in with friends by calling or FaceTiming them, rather than just sending a text. It has been so nice to connect and know that everyone is in isolation and everyone is feeling the same way, so connecting and spreading love to those around us is such a beautiful way to get out of our heads and also help brighten up someone else's day.
I AM NOT IMMUNE TO PANIC . . .
To make you feel LESS ALONE if you are also panicking I will share this story… yesterday I went to Erewhon with my mom (we were very safe & didn't get close to anyone, but you gotta do what you gotta do to get groceries) and I really started feeling the collective panic around us. It was POURING rain outside, people were running in and out of the store like mad, and being super unkind to one another and shoving their carts full in very much a hoarding mentality. In the store was the first time I started feeling some serious panic, basically by association of the people around me. I kept telling my mom, "I don't know what is going on but I feel so off I feel like I could pass out."
By the time we reached the checkout line, and I glanced at my phone and had received yet another email asking me to do a virtual interview for the podcast since all IRL interviews are postponed for the time being, I felt it — a breakdown was coming. Not at all because of the email but because the weird anxiety I was soaking in was finally catching up to me.
Thank god my mom was with me because I went into total panic attack mode. Seeing black spots, heart racing, dizzy, unable to focus on what people were saying. Because the truth is my body is very fragile, and we are living in a very unforgiving world for that type of fragility. The Lyme, Babesia, Bartonella, mold, etc. that I have swimming around in my body at all times is always just a few moments away from making me feel completely incapacitated. And so much of the time I feel like a full on sounding board for the collective pain/fear of others that right now is so seriously intensified.
Luckily I pulled it together with the help of my mama, got home and ate some grounding, nourishing foods (Erewhon hot bar for the win) that really helped me get back into my body. It made me realize how IMPORTANT it is to slow down, especially in public right now, and smile at others and be kind and make an extra effort. No one was doing that yesterday, and it very much added to the seizing panic I was starting to feel.
I have a bunch of recommendations for how to stay calm and feel the peace during this wild time in my latest podcast episode, that I really hope will help you feel more at ease. Some other ideas are… read a new book you've been wanting to dive into, soak in the bath, listen to an inspiring podcast, watch a movie you love, call a friend, start a new project, let your body rest, go inward, journal, sleep in, make a vision board for what you will do after all of this.
Also, know that it's okay to JUST BE. You don't have to use this time to do anything extremely productive. If you are called to and inspired to, then do! But if you are feeling off and just wanting to rest, that's amazing too. You can do no wrong. If you are fearful and unsure of what's going to happen after all of this, find comfort in the fact that you are not alone — we are all feeling that way and I very much believe and know that nature will sort itself out and we will all be okay.
SLOW DOWN . . .
I truly believe that we as a collective are being called to slow down. If you check out the poem I wrote this morning, then you'll see that I very much believe the earth is going through a healing and cleansing period. We as humans are going through a healing and cleansing period. We need this. This collective pause is truly huge, and so guided, and so necessary. Once we get through this, we can get through anything. It is bringing us together in ways we cannot even see yet. And that my loves is the most beautiful thing of all.
Imagine a normal day in the life — the running around, the driving, the plans, the stress, how many truly important things in life get put on the back burner. Now is time to go back to square one, to know that this is the time we have been waiting for. A collective pause.
BE KIND : )
My biggest tips are to BE KIND, spread love, maybe spend a bit less time scrolling on social media/the news because it's a lot of info and anxiety to be soaking in, and know that this too shall pass, and everything will go back to normal. I say BE KIND because a lot of people aren't right now — you guys should see the things people were writing into Jonathan's fitness studios… I mean, terrifying. Terrifying how selfish and rude people act when they are in fear. And I try to remember that and have compassion for them, just like I wish they would be having for the people who are doing the best they can with their businesses/studios right now.
If you can afford to, continue supporting local businesses in your area. Order in from restaurants, continue buying your favorite skincare/small clothing brands, etc. I know so many businesses are taking a huge hit right now and it is heartbreaking to think about how many businesses may not make it through this.
Lastly, I wanted to let you guys know that I created a discount code 'TBBLOVE' for 11% off of everything in TBB Digital Store during this time — my plant based recipe book, detox program, spiritual course, and yoga ebook are all in there and I want you to have access at the most affordable price. It's an amazing time to dive into any of these programs or courses and if you do, I hope you love them and they brighten your day!
And on that note, I am actually going to take this time to dive deep, deep into my heart and soul and embark on a deeper healing journey starting this Friday that it now feels like the perfect time for. I will share more soon. I have known for a while that big changes were coming for me, huge changes, and as usual I am right on course with the earth & what is going on collectively. It's time to go inward and dig deep, and reach the deeper layers. For me it is time. I will actually be going away so I am spending the next few days soaking in time with my hubby & my kitty because I will miss them SO MUCH.
I can't wait to share more. 💜 I love you all, I am here for you, & as always let me know how I can support you. How is everyone in TBB tribe doing? Sending L O V E. xx