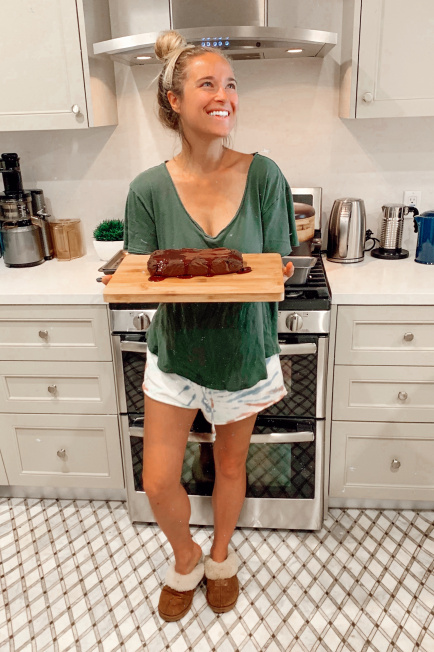 hi angels! updates & thiiiiings + getting my blogging secret sauce back
Hello my beautiful humans! How is everyone doing this week? This month? This year? WHY is it flying by so fast?!? Someone please tell me!
I wanted to pop on to give you guys a little update on where I'm at with life, healing, blogging, everything. If you've been here for a while then you probably know that I blogged DAILY for years, and then multiple times a week for many more years, and last year + this year my posts have been a bit fewer and further between.
As a perfectionist at my core… at times it has freaked me out, like "Jordan hello, this is your livelihood and your joy, why aren't you writing more for the blog itself?!?" But honestly when I get down to it I know exactly why. For one, this year in particular, I have been TIRED. I have wanted to get onto the blog to write about how I feel about a million things, how I'm healing, what it feels like approaching 30, and then some, but a lot of times I am wary because the internet, now more than ever, has gotten to be a judgey and weird place.
There is a lot of judgment and darkness online these days, and as much as I try to ignore it and turn the other cheek it's almost impossible to do that sometimes. Sharing my heart isn't as light hearted and free as it used to be, and that seems to be a sentiment among a lot of us who blog and share our lives. I think back to the early days and reminisce HARD, because sharing life online was a novelty and the people who found it were genuinely interested and hungry to hear more. It's no secret that blogging has changed a lot since then, so I am kind of working out in my mind how to bring that "secret sauce" back so I can both enjoy it as much as I used to, and so YOU GUYS can enjoy it as if it's still novel as hell! Does that make sense?
For example… when I first started blogging I would read other blogs RELIGIOUSLY like Cup of Jo, PB Fingers, Chocolate Covered Katie, and others — people who shared their life more or less every single day. I was so obsessed with that. There was some secret sauce to that OG blogging life and I miss it so much. Like so, so much. I think because of the blog world changing so much I have also been contemplating how to make it feel genuinely SPECIAL again. I am all ears for tips & requests on that front. 🙂
Also, ever since about May/June I decided to take a little step back and evaluate how much I put myself out there and protect myself from the endless negativity flying around. It was getting dark. Now, after some time of doing that, here I am and I feel more invigorated than I have in a long time. Today at least. 😂 And I am so well aware that my sentiment and energy toward what's going on in this world is shifting daily, so I really would love to share more of that with you guys because I know I am not the only one feeling that way.
On top of my reasons above for stepping back from the blog a bit, over the years Instagram has become a place where I micro-blog the shit out of my day to day!! If I have something pressing to say, I usually hop on there and do that. It's a great place to connect and so immediate. But like, too immediate? Lol. I like that the blog is a forever hub where things don't run the 24 hour cycle but truly STAY. And not to mention the podcast, where I pour my heart out every week and give a lot of my energy in that direction. SOOO I guess 2020 has been a year of re-centering and re-evaluating.
And after doing a lot of that, I feel like making my way back to blogging on my actual blog is going to be a thing. Even being here writing right now feels extremely therapeutic. It feels like home.
Oh also, when I say I have been TIRED this year… I mean like bone tired. Healing from Lyme has been a full-time job for the last several years. Sometimes I look back and think, "How the HELL was I healing, blogging, podcasting, Instagramming, working, getting married, maintaining my life, and simultaneously feeling like I was going to die every damn day?" And I can truly say that almost every morning for the last week 8 weeks or so I have woken up, thought about writing a blog post, and then decided not to because the energy output sounded too extreme.
I am so glad I gave myself that downtime. A few years ago, I absolutely wouldn't have. I am the ultimate, "Just push through, get it done" kind of gal. I also think through writing. So when I am not writing, I kind of get to a standstill in my mind. And I think I needed that standstill to really think about my life and where I see it going, as well as how I see my blog going along with it.
The good news is… I will never stop blogging. In fact, I only see blogging becoming more and more prominent in my life as I now feel a bit of a calling to step back (a bit) from being ever-so-present in every moment on social media. The blog is my safe space, my hub. I've missed laying in bed, sipping my coffee, and pouring my guts out to you guys. This year just got weird and I felt the need to draw inward. I have, however been journaling up a storm and working on some other writing projects I will share eventually. 😉
Also… BALANCE. Blogging every day doesn't have to be the goal, I now realize. Also blogging when I only have something major to say doesn't have to be the goal. How about like popping in and saying hi?!?! That is so fun to me. So I'm gonna do a lot more of THAT.
What do you guys think about getting that secret sauce back? What do you love most about blogs and wish there was more of in the blogosphere?
I would love to hear it and incorporate it into this secret sauciness comeback. 😉 😉 Love you guys so much. Thank you for sticking with me. I am endlessly grateful and endlessly pouring love into you all. XO