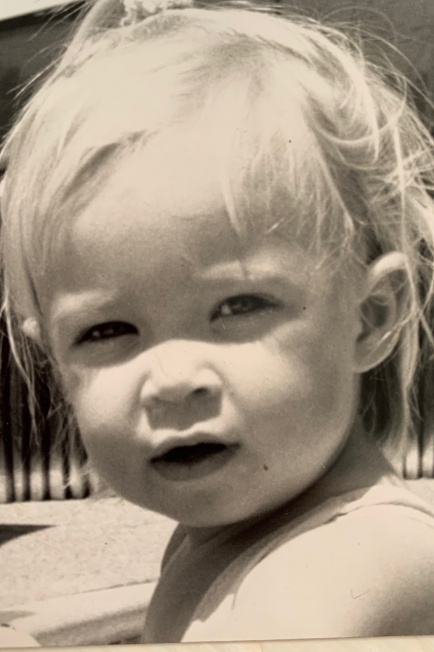 30 Things I've Learned in 30 Years :)
Helllooo my loves! First of all, I am so glad you guys are a fan of more blog posts on the actual blog. I have missed writing on the blog regularly so much, and your blog comments on this week's post made me so happy. Let's bring blog comments back?! It reminds me of the OG days and makes things feel special and legit again… like Xanga or MySpace days, but better. I promise to respond to all of them always… there is nothing in the world that lights me up more!
And today is huge because… TODAY I AM TURNING 30!! WHAT IN THE ACTUAL heck. 🙂 I feel like I am forever a kid at heart, while also being such an old, old soul. Kind of like a great-great-great grandmother tree (you get this if you listen to the podcast) and a forever teenager all at once. When I was little I always thought that 30 was the epitome of ADULTHOOD — but now that I'm here I see… we are all just humans aging and growing and evolving while remaining exactly who we are in our core but getting physically older.
It's a trip, and it's exciting. It makes me look at people differently now, no matter what their age is, knowing we are all exactly the same people as when we were younger but gaining more wisdom and life experiences that we can share. When you can look at someone and see their inner child, everything shifts. Compassion and love flows in abundance, and there is so much understanding and forgiveness. People are always doing the best they can and "age" is truly just a number. Plus, time is an ILLUSION (!!!) you know I feel this in my bones, so our lives growing and evolving is really the only sign of passing "time" that I pay attention to.
On that note, I am fully embracing stepping into 30 today for so many reasons. Birthdays always make me feel so grateful for the love I have in my life and the experiences that have led me to this point. It has been a rough few years with my health, but every single experience I had during that time guided me to exactly where I am now… and I can honestly say I have never been more happy, filled up, abundant, or comfortable in my own skin.
I am SO READY to embrace all that this new decade has to offer, and I am in full alignment with the symbolic meaning of a new decade, a fresh chapter. I know so much will happen in this chapter of life… we will expand our family, eventually buy a house, have so many fun adventures, spend time with the people we love, and I know there is a lot of goodness coming on TBB. There are definitely books coming. Lots of books. 💜 Calling that into existence in this very moment!
So!!! Let's get into it!! 30 Things I Have Learned in 30 Years!!
P.S. whenever I say "you" I am talking to myself because this is pretty much a letter to myself. But "you" also means YOU, everyone reading! And if anything doesn't resonate, just leave it out!
1. Nothing, & I mean absolutely nothing, is more important than love. Love is all there is, and only love is real. Anything that feels icky or painful or undesirable is simply a deviation from love, and we have the choice in every moment to return to love in our hearts. Surround yourself with people who radiate LOVE & love you unconditionally, and the rest will follow.
2. Don't believe the made up stories in your mind as fact!! You, beautiful human, are a very sensitive being. It's easy to think that someone doesn't like you or you aren't good enough or your creativity has run out, but these are all *stories* in your mind. They're not real. Whenever you doubt yourself, ask someone you love to tell you 5 amazing things about you. Then return the favor. Remember that reality is so much more true & less dramatic than your thoughts.
3. You, dear Jordan, completely thrive on a plant-based diet. Save yourself the trouble of trying keto, paleo, high fat, low carb, all that silly stuff that will eventually wreak havoc on your hormones + bod, because you know in your heart what makes your body feel its very optimal best. You've known since you were a child that you don't believe in eating animals. Your intuition is guiding you. Keep listening.
4. You will fall in love with spirituality in so many forms in so many ways. It's all beautiful and will help you evolve SO MUCH. Kundalini, reiki, mediumship, crystal healing, shamanism, plant medicine… it will all expand your mind more than you will ever believe. That said, don't take anyone's word as the word of God. Your own word & intuition will always guide you. No need to put anyone on a pedestal. 
5. Yoga will be a constant in your life forever. From the age of 14 onward, listen to that inner calling get on your mat as often as you can. Daily will make your body feel its best. No need to do the fanciest poses in the book, just stretch and breathe and let your mind zen out. It is medicine.
6. Falling in love with your true person is not going to be dramatic or hard or painful. In fact, letting go of the idea that love has to be painful is probably the lesson of my lifetime so far. It doesn't mean you have to let go of anyone forever, but being able to disentangle from a human who no longer makes you feel good at all is an extremely healing thing to do.
7. On that note, other people's problems are not your own! You are very sensitive but you don't have to soak them in. You are only responsible for your feelings, your life, your actions and reactions.
8. Creativity is the key to life. Always stay creative. Drawing, painting, writing, journaling, getting lost in nature, all of those things are the essence of happiness & staying young.
9. NATURE heals! When all else fails, return to nature. It will teach you how to be again.
10. What is so, so, so much more important & abundant than money is love. LOVE is true abundance. When you follow your bliss and your heart, the rest will follow. The money will always come. Live by the principles in "Soul of Money" & you will always have more than enough.
11. Being psychic is a gift and not something to run away from. 😉 Head straight into the fire and embrace everything that comes from it!
12. Finding "home" in many places is also a gift. You have lived in Sacramento, Los Angeles, Italy (Florence), & New York in this lifetime and every one of those places feels like home. Sometimes it's hard to have your people spread out all over, but ultimately that too is a gift! Embrace it all!
13. You can LITERALLY DO WHATEVER YOU PUT YOUR MIND TO!! In this day & age you can create a career on the internet based off of exactly what you love. Believe it, and never forget it.
14. Nothing is more important than family. Work to keep those relationships strong & thriving — no one but you can do that work. If it is not reciprocated, their issues are not yours to heal. You just keep working on you. 💜
15. Marriage is the most fun EVER!!! It's like hanging out with your best friend all day every day. There is actually nothing better on earth.
16. Staying in touch with the people you love is where it's at. Tell your people how much you love them. All the time. Never underestimate how much that could mean to someone.
17. When you eat the ideal foods for your body and let go of all of the noise and pressure, your body will find its ideal weight and stay there. Breathe and enjoy your food!! Eat what you love in abundance!! Your body & your mind will thank you.
18. Don't waste time comparing yourself to others. No one else in the world is YOU & that is your unique offering to this beautiful planet. 🙂
19. LAUGHTER is the best medicine.
20. Our bodies can heal from literally anything / everything if put in the right environment on a mind/body/soul level.
21. We have had endless past lives, parallel lives, and will have endless future lives. That doesn't make this one life any less significant or special. 🔮
22. Humans are more magical than many people will ever know. We are alchemistic shamans who can create healing, love, unity, and bliss. That is your message to the world. Stick with it even when you know you still have a lot to learn.
23. There is nothing in the universe like the love of an animal!!! Squeeze your fur baby (HUDDY) close. He is love incarnate. He is everything. He will remind you how to live.
24. If equality and love is the goal, it is so important to stay informed about ways to create more equality & love in the world. Being born into a position of privilege is to be used wisely. Always stay committed to learning and growing, and let go of the notion of always having to be "right." A lot of times you will get it wrong, and that's okay. Learning and growing is a beautiful thing, and oftentimes that includes being wrong!
25. Fighting with the people you love is so boring and not necessary. Always stay committed to figuring out the quickest, most real and most efficient solution. The best thing you can do is work on yourself and heal your own wounds, and you will find that the conflict in your life begins to dissipate… life is pretty amazing that way. 😉
26. Aliens 👽🔮 are real and they are full of love. You will communicate with them for the rest of your life. It's a lot of fun and if anyone thinks you're crazy, that's okay. Maybe you've always known you ARE a little bit crazy!
27. Hold your memories close and always keep creating new memories. Make scrapbooks, journals, albums, videos, take photos + capture all the great adventures of your life. You will love looking back on it FOREVER — don't stop taking photos just because the way of the world has changed so much.
28. Things are changing on earth, but don't forget how adaptable we are as humans. We can really adapt to anything. Maintain focus on love, equality, unity, health, and creativity- those will be the keys to changing with the times and sharing your mission with the world in an impactful way.
29. Longterm goals are way more exciting than short term goals… and when you put effort into them every day, day after day, for years on end, miraculous things tend to occur. Keep at it and don't forget all the wonderful things you are excited to create and write!
30. Life is short. Write the books. Eat the vegan pizza. Take the vacations. Look up from your phone and take in the love that's right in front of you. Love hard, even when you're afraid of getting hurt. Put yourself out there. Dream big, move your body, and take care of yourself. Breathe deep. You are in charge of your own life and your own energetic alchemy. Your world is as big, beautiful, juicy and magnetic as you make it. So step in, stay awhile, and find gratitude in every moment. This is your life. Enjoy!!!
I have so many more things to say, per usual LOL, but omg this was a good start. I am so excited. And so thrilled to be celebrating my 30th and just so grateful for all of you. Anything I missed!? Share it below!? And say hi and tell me about you!!!!
PS we are doing two BIG birthday giveaways this week!!! One is $400 worth of products from Cured Nutrition CBD, and you can enter here! There will be two winners! And the second is a NAMA JUICER (!!!) – my fave juicer there is!! They have also bumped up the discount code BLONDE to 15% for this week to celebrate my bday. 😉
So honored & excited for all of it! Yippppeee!!