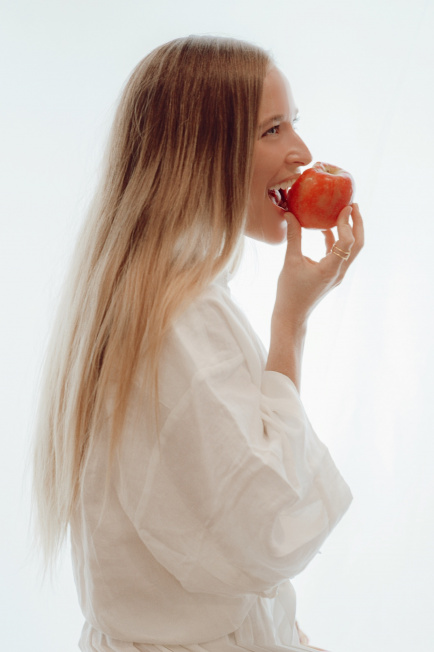 How Wellness Has Changed Over the Years & My TBB Mission :)
Hi my loves!
Jonathan and I just got back from a weekend in Carmel celebrating our dear friends' beautiful wedding, and it felt like another mini baby moon. It was heavenly. We stayed at Carmel Valley Ranch which was a stunning treat… like wow. It's a huge property in the valley above Carmel by the Sea, with vineyards and animals and the most stunning views of all time. I spent the whole week before that in Sacramento, soaking in some time with my family as that will be the last trip I am able to make up North before baby boy comes. I am officially 31 weeks, ahhh, and with today being the 25th that means it's two months EXACTLY until the little man's due date!
When I was in Sac I spent a lot of time off my phone. I didn't even turn it on until after noon or 1pm every day, and I cannot even tell you how good it was for the soul. My parent's live on a street where cell service is basically not a thing, so I don't even get phone calls or texts in their house unless I connect to the WiFi. When I was in high school this was seriously maddening, especially because good cell phone WiFi wasn't really in existence back then, but now at 31 I'm like SIGN ME UP for the no phone trips. It's incredible.
It was such an important reminder to me that my boundaries with social media, even though I talk about them all the time and try to help other people create their boundaries, are next to none. I am always on my phone! I feel so, so free posting on Instagram once or twice a week rather than every day (or sometimes in the past, multiple times a day!!) and just updating my stories which are more carefree and in the moment. So that was a huge takeaway for me, especially as I step into motherhood and get a lot more serious about my boundaries in general.
As much as I just want to check in and say hi, the topic I really want to focus on today is the importance of focusing on our wellness for the sake of FEELING good inside and out. Wellness has changed so much over the years, and I have spent a lot of time lately thinking about the mission of my blog, social media, podcast, and brand. My mission as a human. Beyond the spiritual teachings and all of the magic to come, my mission is really so similar to how it all started here on this blog- SIMPLE, real, WELLNESS & health! & plant based life!
I have so many thoughts on this and let's see if I can distill them down for this post… I am so excited to get into this topic with you guys today.
My thoughts on the evolution of health, wellness, & everything in between //
It's been so interesting to me over the course of my last 8.5 years in social media, watching as key and important elements of wellness have somehow become dirty words. When I started my Instagram account and blog back in 2013, people were starving for knowledge about health and wellbeing. Posting nutrition tips, smoothie recipes, plant-based options, healthy restaurant hacks, tips for staying healthy and active on vacation, etc. were all received with wide open arms, and I will NEVER forget the tremendous waterfall of passion running through me to create that content and bring it to the world. And not to mention, who remembers my #JOYs (Jars of Yumminess)?!?! They were colorful layered oatmeal in a jar recipes full of superfoods, fruits, omegas, all the good stuff. OMG I really miss those days and need to bring them back.
Around the same time that I started blogging about wellness, the wellness world grew and then exploded. In the best way. Now, there are juice bars on every corner and it's pretty easy to find healthy options in MOST cities (not all, we are still working on it), and if you live in a place like LA or NYC you basically are in the Mecca of it all. Back in 2013, seeking out healthy spots even in big cities was something that us passionate health junkies took very seriously. Jivamukti in NYC (OMG I MISS IT) was one of my favorites — it was an old school yoga studio with a healthy cafe attached that had been there forever, giving off vibes of the 70's & 80's with its authentic earthiness and hippie ways. I can still smell the spices and aromas in the air, and feel that calming vibe of an old-school yoga hub in the center of such a busy city. Same with places like Organic Avenue, Angelica Kitchen, Candle 79 (all of which are now closed… heartbreaking), and the list goes on. By the time Hu Kitchen hit the scene in late 2013 or early 2014, that was the beginning of a "new wave" of healthier options that was literally groundbreaking at the time.
I have mixed feelings about the direction wellness has gone. It makes me sad that health and wellness has become so commodified that healthy cafes/smoothie bars/juicing/vegan restaurants are now a dime a dozen versus being special, authentic, family-owned, and truly organic and healthy. In many ways, a lot of these new places have more notoriety because they're Instagram-worthy rather than because they are actually healthy, organic, or genuinely good for you. It also isn't my favorite thing that being a "wellness influencer" is now in 2021 sometimes met with rolled eyes and again, that dime a dozen mentality, when back in the day it was so original, thrilling and cutting edge — and full of nothing but the purest intentions.
What's also the most sad is that SO many of the original healthy spots that thrived for years in the counterculture of health and wellness are now closed, taken over instead by chains and trendier places with bigger marketing budgets. On the flip side, the wellness boom of course makes me happy because what I (and so many of us) always wanted was to see these healthy principles rise and become more accessible and widely known so that more people can live truly healthy, joyful, nutritious lives.
Overall I am happy that the world has opened their eyes to what is really healthy (bye bye fast food), although we have a LONG way to go. I am excited to see where the industry continues to expand, and I have a feeling that only those with pure intentions and authentically valuable and incredible healthy products will withstand longterm success and longevity. Maybe I am jaded because I DO live in LA so health and wellness is all around me, but I know there are areas that have such a long way to go — and the thought of that excites me. All of the progress that will be made over time. And even here in LA, what most people think is healthy vs. what is actually healthy is still astounding, and we do need so much information and education in this area!! So all in all, I am thrilled to be in this space and get to help inspire people live healthier and happier lives.
Something that I do not love about the wellness world becoming so big and trendy, to bring this back to my original point, is that now because there are many people talking about health with not the purest intentions… things can get a little muddied. I know for example the rise of "obsession with clean eating" has become a thing, and trust me, I had my moments in the center of that world. I look back on that time in my life now with immense sadness, because I was so damn confused and lost, and had lost sight of what my lifelong passion for wellness was really about. I had so many outside influences telling me that my healthy & pure vegan way of life was not healthy for me, that I basically decided (at the ripe age of 23) that swinging the pendulum the other way and eating completely unhealthy foods was the only way to prove I was actually healthy! Sick, right?
I see that happening a ton now, with people fearing healthy food and eating well for their bodies, and my heart goes out because I recognize it. I lived that life. I saw something on social media recently where someone was asking how they could " heal from clean eating" and I was basically like… what?! Noooo! Clean eating is the whole point, however not in a restrictive way. What I want people to know is that truly eating well, and truly living a life at the pinnacle of health, is such an incredible way to live. It is not rigid, it's full of fluidity and beauty, but health remains at the forefront of it all.
Now that I have had time and distance from my early 20's and years of confusion and have gotten the chance to develop my own very healthy and balanced relationship with food and wellness, I could write an entire book on the topic. This is my very personal opinion- mainstream culture does not want us to be healthy. So we will see a lot of things in the media, news outlets, magazines, TV, even at the doctor's office — that are keeping us sick. I mean just think about the amount of pharmaceutical commercials that permeate your TV screen when you are watching a show! There are no big corporations or industries that profit or thrive off of us being healthy… and that's just a fact.
I used to wonder why my story of "being vegan and then not being vegan anymore" broke the internet in such a massive way. It was over 7 years ago now, and I STILL get leechy news outlets and reporters contacting me about it on a near weekly basis. It's horrifying, really. All because it's so easy and juicy to tear apart a truly healthy life, because a truly healthy life IS still the counter culture. It's really so wild.
My mission here on this blog is what it has always been- to share an authentic, plant-based, wellness-centered life. I want the world to be healthier. I don't want to keep seeing people get really sick, suffer from chronic illness (the way I did), have to break and then rebuild their lives, or even just be unhappy and not confident with how they feel in their bodies. I want people to heal, and thrive, and feel amazing. And now that I am bringing life into this world with my beautiful baby boy, I feel this way tenfold!! Eating well while pregnant is a whole other topic — it's like BECAUSE you are pregnant, some people expect you to start eating like shit and then feel triggered when you don't. It's been a wild and eye opening journey.
Also, another trend I have seen on this bandwagon is hating on those who are spreading true, real, important information about health and wellness. For example, the Medical Medium (whether you agree with him or not) has healed millions of people who have been too ill to function in their lives, and he gets the most hate out of almost anyone I have ever seen! Similarly, I saw someone post not too long ago, "The Balanced Blonde is dangerous bc she created something called the CELESTIAL DIET and she should NOT BE TRUSTED!!" 🤣 Because, you know, eating an abundance of plants, food combining, and taking good care of yourself is something to be really genuinely feared… if you're the mainstream media, that is. 😈
I know this ideology may seem extreme but the funny thing is, I think it's the least extreme thing ever to want to be healthy, eat good pure food, and enjoy your life and longevity. 🙂 This goes for natural healing, natural immunity, juicing, eating an abundance of fruits and veggies, finding good alternative medicine doctors, alternate healing modalities, ALL of the above.
So I will keep sharing about what I have always been passionate about: wellness, juicing, natural healing, healthy food, organic deliciousness, food combining, healing from Lyme and co-infections NATURALLY, and living a natural life. It may be quite different from what the media portrays these days and all that has gotten super trendy, but it's time to bring it back to the basics. The basics is where it's truly at, and in my opinion, what it's truly all about. 🤍🌿🌱💫
I hope this post was easy to follow and not too all over the place!! The pregnancy brain is so real lol and the brain fog along with it — but this is a topic I am so passionate about and HAD to begin writing about. And this is the first of what I feel will be a series… you here for it? LMK below, and as always, blog comments are my favorite thing in the world! Let me know who is here reading and that I am not just typing into the random ethers of the web. 🙂 I love you all so much!