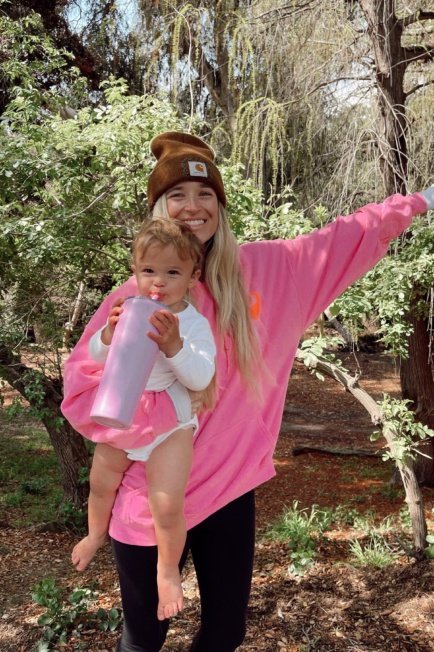 12 Things Tuesday, Babyyy!
Hi my angels!! Happy 12 things Tuesday, and happy full moon 🌝 I don't know about you, but I am feeling this moon like no other. It just about knocked me down last night (quite literally — I almost knocked myself out on Attie's bookshelf while putting him to bed.. *ouch*) and I have just been feeling a little ~off~ for a few days. Or, I should clarify, I was feeling amazing on Sunday, like next level amazing. Then Monday, I felt like a washed up rag with the most paaainful exhaustion.
And now… we here! Tuesday! Ready for all this full moon has to bring us! Full moon is in Virgo — it will bring us the necessary change we are all seeking right now. Are you clear on what that is? If not, it's time to get clear. And I am speaking to myself on this one, too!!
PS who remembers my Spirit Juice newsletters?! I used to send out a newsletter every Sunday night with all of the astrological happenings of the week. Maybe one day I will bring it back… or I will just keep it up here on the blog! Thoughts? 😉
Ok, ok, let's get into 12 things Tuesdayyyy!!
1. I am planning to record a solo podcast episode this week that will be released next week, and let me tell you… if I say everything I am planning to say, it's going to be a juicy one. I have been in the depths of some kind of *hell* lately with anxiety, panic, and really working to shift my life to meet myself in this new stage I am in. It has been the most grueling mental/emotional/trauma work of my life, but I am really starting to see results and feel some major positive shifts. I haven't really talked about this publicly yet aside from mentioning it here on the blog, so this episode is a much needed *reintroduction* to self, which I feel like I need to do every 6ish months now!! Because things change so rapidly around here. And not to mention everything going on in the cosmos right now — whewww.
2. That leads me to my next thought, how many of you listen to the podcast?! Be honest!! I am so curious all the time how many people are more the blog-reader type, and how many are the podcast-listener type, and how many are crossovers of both. I know I for one read blogs and love to tune into podcasts when I really love the person — like if Amber Fillerup or Cara Loren had podcasts, I'd be ALL over them. And if Weslie Christensen had a blog still (she has a pod), I would read it daily. Just so curious, let me know below!! If you are a blog reader who doesn't listen to the pod — I would say maybe tune into next week's solo as your first-time listen if you are interested. It will be the perfect starting point.
3. My fellow Vanderpump Rules people, CAN YOU FREAKING BELIEVE what has been going down with Tom and Raquel?! Even if you are not a VPR person, I am sure you've heard about it. If you haven't… I need to make a TikTok breaking it all down. I am fully shook. Pleeeease tell me your thoughts below. And such wild timing that I just had Scheana on my podcast two weeks ago!! I hope she will come back on to discuss with us when the time is right!
4. I am going to Cabo next week with my family and I cannot wait!!! We are staying at a house we used to stay in a lot but haven't been back to in years. It will be Attie's first time in Mexico. I can't freaking wait. So next week's Tuesday post, that's where I will be!
5. On that note, swimsuit brand recs?!? I need to rush order some, lol. Who else panic orders clothes riiiight before a trip that barely arrive/possibly do not arrive in time? Because that's me every single time. I love / am a loyal diehard of the brand Hunza G. Anything similar you guys think I would love?!
6. I am in a mega detox mode lately. If you follow on IG then you see I have been doing the infrared sauna just about daily, and taking my charcoal pills as binders. I am also using Bandoo detox foot pads with tourmaline and other detox properties to pull more toxins out through the feet/skin. & have been DILIGENT about my Just Thrive probiotics (code BALANCED20 for a discount). I am waiting to get some new lab tests back, but I know there are a lot of heavy metals and likely still mold to detox from my body. I can feel it… and the body doesn't lie.
7. As far as the tests I have been doing to get to the root of all this, I am doing a DUTCH hormone test, urine tests for mold/metals, stool tests for gut/parasites, hair test for metal analysis (I did this with Dr. Stephen Cabral live on my podcast!) and doing more mold testing on our home. I test our home for mold every 6 months or so — you can never be too careful. After living in toxic mold for 3 years I will never again let it go without doing the constant checks. I like the ERMI test for mold testing.
8. I need to give a shoutout to my husband, the best there is. He has become a full READER in the last year. When we first got together he always joked that the only book he had read all the way through in his life was my first book. But in the last several months my dad has gotten him into fiction!! He is reading James Patterson & David Baldacci and I swear he has potentially read more books than me this year. And you guys know, I am a reader! I am so proud of him. My cutie bookworm. ILY my J. 🙂
9. Jonathan and I went on a hot yoga date this past weekend and it was HEAVEN. It was the hottest yoga class I had taken in so long, I literally felt like we had jumped into the ocean we were so soaked afterward. But it was incredible and so life giving to take the class. It reminded me of when we first started dating and every Friday night we would do a yoga class together and go to Erewhon for dinner after. BEFORE Erewhon became the mega hotspot it is now, lol. It was so special to have that time together. We realized we have only been to about 3 or 4 classes together since Attie has been born!! Need to change that.
10. Also, yoga has saved my life. Time and time again. I am getting back into a rhythm of going to in-person classes about twice a week again, and doing a daily flow at home even if it's short. I loveeee at home yoga and the way it makes me feel, but in-person yoga is like my church. My literal religion. I have never felt as at home as I do in a yoga studio. It brings me back to the early days of my spiritual journey, starting at a little Bikram studio in Sacramento when I was 14 years old. Needless to say, I need yoga and my dedication to going back lately is really setting my soul on fire.
11. I was talking with my bff Jenna last week about journaling. I was telling her how I have been journaling since childhood… like even at 6 years old I kept a journal that I wrote in every single day. If I look back on all the journals I have had throughout my life, it would tell my life story. I share all of this to say, is there anything you have been doing since you were a kid that you just feel is a huge part of your soul? Like you couldn't breathe without it? And if so, are you still incorporating it into your life enough? Because sometimes when I fall off of my journaling practice I no longer feel as much like myself. Same with yoga!! Food for thought and I am curious what those practices might be for you?!
12. I am such a procrastinator you guys, it is wild. Yesterday Atticus had a 2:30pm doctor's appointment (very close to our house) and I basically waited until 2:29 to leave and take him there. WHY AM I LIKE THIS? On the way there I told my mom if I know I will only be 5ish minutes late then I am fine with it… but often 5 turns into 1o turns into 15 and I just. Cannot. I know it's an ADHD thing but you guys I need a hack. And lying to myself to say "just plan to get there 15 minutes earlier" NEVER works for me!
How are all of my favorite people doing this week?! Tell me below, I want to know! Love you all so much. I already cannot wait for next week's blog post — connecting with you guys in this way is truly my favorite thing. <3