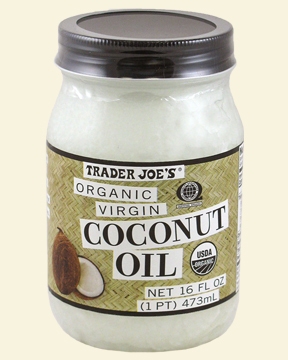 Hello, lovelies! I have gotten several requests lately to do a grocery list for people who are making the transition into the vegan lifestyle. I absolutely love this idea, because I think one of the main things that deter people from making changes in their diet is the fear that they won't do it right, or that they won't know how to get started. So this, my friends, is a comprehensive guide on how to grocery shop as a vegan.
I have started with a nifty little list on what to expect, and how to navigate the grocery store. Then I move into the actual ingredients you will want to stock up on! ALSO… some of these items are best found at Whole Foods or other natural grocery stores (I will indicate where), but Trader Joes carries a lot of these things too. Regular grocery stores will have some of these things, like the produce of course, but not special vegan items that you will probably want to have around for the sake of making your food as yummy as it can be.
If you don't have access to a Whole Foods, Trader Joes, or natural grocery store, check out iHerb.com, or email me for a list of websites where you can order other staple vegan items for your kitchen.
A)   Get ready to spend some quality in the produce section. The first time I went to the grocery store as a vegan, I remember looking at my mom and laughing somewhat nervously because our cart was OVERFLOWING with fruits & vegetables. Now it has become a new normal, and let's face it… there's no better section to spend your time (or your money) in. It's a definite investment aisle.
B)   Think about what you need for the next couple of days rather than planning ahead for the whole week – fresh fruits and veggies don't last nearly as long as some of those shelved items you are used to buying. Do yourself a favor and only buy as much as you need so you aren't scrambling to eat things before they go bad!
C)   Find the refrigerated section that has vegan items. There is usually one cohesive place that stores pick to do this. Ask where it is, if you need to. I am a shameless "asker" in grocery stores… I don't want to wander around aimlessly all day! Here you will find goodies like tempeh, tofu, dairy-free butters and yogurts, and usually even yummy vegan desserts (although homemade desserts are always better – and I will give you the ingredients for those as well!)
D)   The non-dairy milks are usually near the regular milks, so you don't have to look too far for those. You have the option of soy milk, almond milk, rice milk, hemp milk, the list goes on… I prefer almond milk, especially because it can usually be made in the most natural way (almonds + water!)
E)   Don't short yourself on the good stuff. Make a bee line for yummy foods like almond butter (at Whole Foods you can make your OWN all natural almond butter, and it tastes delicious.)
F)    Check out the bulk aisle (they have them in all Whole Foods and most other natural foods grocery stores) for treats like dried figs, dates, vegan trail mixes, and granolas. Make sure to check the ingredients before you choose it. Watch out for milk product or eggs on that ingredient list, sometimes they can be sneaky but they're still there.
G)   Don't have a lot of time on your hands? Don't let the idea of fresh foods that go bad quickly scare you… stock up on healthy snacks and vegan foods that DON'T go bad like Kind bars, Lara bars, dried fruit, vegan protein powders, quinoa, brown rice, and canned black beans/corn/soups if you need to. The brand Amy's has lots of yummy packaged vegan meals like tamales, veggie patties and vegan pizzas.
H)   This is just a list of SUGGESTIONS – feel free to vary it up in whichever way works for you the best! This is my typical trip to the grocery store. Every person has different tastes, but I am just giving you an idea to work off of.
Ready? Let's shop.
Fruits:
–       Bananas – you'll want a lot of these, as they will be the staple in your morning smoothies. I buy them already very ripe if possible, because the riper the better for your digestive system, and I usually go through my bananas very quickly. I try to buy about 6 at once and re-stock every couple of days! (Buy a few extra if you want to chop them up and freeze them for banana ice cream… divine!)
–       Berries – I always have blueberries, strawberries and blackberries on hand for smoothies, parfaits, vegan desserts and snacking. Raspberries are good too but I try to limit it to three at a time if I am shopping for myself, as berries are best very fresh.
–       Pears/apples/peaches – I usually pick one from this list and buy about 2 of them. You will want to vary up the fruit in your morning smoothies, and sometimes it's fun to toss in one of those yummy fruits. Also, when you are looking for a snack on the go, these fruits are quick and easy.
–       Figs – I am a fig addict lately and they make a delicious snack with almond butter, honey, agave or just by themselves. They also last pretty long compared to other fruits – score!
Vegetables:
–       Broccoli – I always make sure to have a head of broccoli in my fridge at all times for easy stir fries and veggie dinners
–       Cauliflower – same as above
–       Brussel sprouts – these are my FAVORITE vegetable. I like to buy a pack at a time, cut them in half and roast them in the oven, and then refrigerate them and have them on hand for stir fries, meals, snacks, etc.
–       Butternut squash/sweet potato – these veggies are great because they are more carb-a-licious and very filling, so they pair nicely with green veggies and they always taste wonderful. I usually buy two sweet potatoes at a time and bake them throughout the week, cut them and keep them in the fridge like I do the brussel sprouts
–       Carrots – I put chopped carrots in most of my salads and also in veggie stir fries
–       Kale – VERY important to have for smoothies, salads, etc. I usually buy one large bunch at a time, either green or purple kale. It stays fresh for a while, but I prefer to buy it fresh every few days so it is the yummiest.
–       Spinach – great to keep around for salads and smoothies as well. One bunch at a time should be good
–       Mint – I love having mint around for my smoothies so I can make chocolate mint concoctions! So yummy. I buy one bunch at a time. Mint lasts for a while.
–       Collard greens – you can put these in your smoothies, and sometimes they are fun to have around to make LETTUCE WRAPS with (you can also do this with Butter Lettuce)
–       Garlic – must have for mixing with veggies, and it's usually in the vegetable aisle.
Grains/Legumes:
–       Quinoa – you can either buy quinoa in the bulk section, or in bags or boxes. I prefer the bags because you can zip it up after you use it and it makes for easy storage, but that's just me. Quinoa is a great grain to have around to pair with veggies, and even to use as a cereal alternative in the mornings (quinoa + cinnamon + banana = YUM)
–       Brown rice – great to have around to pair with veggies
–       Black beans – if you are buying them canned, make sure to buy the "sodium free," and then add your own salt in later. Regular canned black beans can be full of sodium and just plain isn't good for you. If you're ambitious, you can buy them on their own and soak them overnight.
–       Lentils – I love having lentils around to eat with my veggies and throw into soups. I buy them in a bag just like the quinoa.
–       Pinto beans/Kidney beans/Garbanzo beans – this is a matter of preference, but these are all great additions to salads, rice dishes and as sides for any meal.
Spices:
–       Cinnamon – I live for cinnamon. I put it in my smoothies, desserts, and on top of my fruit. Great to have around
–       Cumin – great for adding flavor to veggie stir fries
–       Cayenne pepper – love putting a dash of this into my soups and my veggie dishes for a little kick
–       Curry powder – make those veggies Indian style with some curry powder
–       Garlic salt – a must have.
–       Nutmeg – for desserts and as a yummy smoothie addition
–       Vanilla extract – make sure its organic, but this is great to have on hand for vegan desserts.
Protein alternatives:
–       Tempeh – I prefer the brand Lightlife's organic flax seed tempeh. I usually buy one block at a time and chop it up in my salads and to eat with vegetables. Great source of protein and it is delicious.
–       Tofu – I like to buy firm tofu for salads and soups, but some people prefer the silky texture (silky is best if you're using it in a dessert recipe!)
–       Seitan – I don't buy seitan personally, but for some vegans who really miss that meaty flavor and texture, it is a great thing to have on hand. It's made of pure gluten, so buy it if your tummy can handle that kind of stuff!
Powders and Superfoods:
–       Manitoba Harvest Vanilla Hemp protein powder – this is my favorite protein powder to add to my morning smoothies. It is delicious, all natural and full of the good stuff. You can find it at Whole Foods or at manitobaharvest.com.
–       Vega One Chocolate protein powder – again, great powder to have for smoothies. You can find it at Whole Foods or at myvega.com.
–       Raw cacao powder – the BEST thing to have on hand for vegan desserts, smoothies, and even as a topping to sprinkle onto fruit. You can find this at Whole Foods or most natural foods grocery stores. It comes in a bag that zips at the top. I am addicted to this stuff. (Check out my Raw Chocolate Almond Cookie Dough Bites to read about the nutritional benefits of raw cacao)… and what do you think make the chocolateyness in the Raw Vegan Peanut Butter Cups below?
–       Acai powder – great for smoothies and acai bowls. Found in the same superfoods section as the cacao powder (you might have to ask where that is in the grocery store!)
–       Spirulina – I got mine on iHerb.com and I love it. I add this to my smoothies most mornings… not too much though, because it has a strong taste!
–       Hemp seeds – great to top smoothies with
–       Goji berries – I love having goji berries around to top my smoothies and bowls with and eat with fruit
–       Nutritional yeast – great to have on hand for many vegan recipes… like my Healthy Vegan Mac n' Cheese
Pantry Musts:
–       Almond butter – either crank out your own at Whole Foods or Trader Joes, or buy a reliable brand like Maranatha, You Fresh Naturals, Adams, or any brand that keeps the ingredients list to a minimum.
–       Agave/Honey – you really only need one or the other because they are very similar, but this natural sweetener is great to have around for vegan desserts and to sweeten anything else (teas, smoothies, etc.)
–       Granola!!! I buy my granola in the bulk section at Whole Foods. My favorites are the Chia Ginger superfood cereal, Cacao Crunch superfood cereal and Hemp Greens superfood cereal. I also like many other natural brands of granola… just make sure there are no added sugars.
–       Oats – oatmeal… duh! I buy the gluten free Quaker Oats brand.
–       Corn flakes – I like to have a simple cereal breakfast sometimes, and cornflakes are vegan, gluten free and can be made in total simplicity.
–      Coconut Oil – I use this in my stir fries and many dessert recipes instead of olive oil.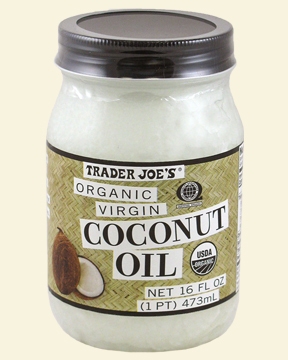 –       Almonds – great for snacks, smoothies, desserts, etc.
–       Walnuts – great for snacks and as a salad addition
–       Cashews – great for salads and soups
–       Dates – amazing snack and necessary for many of my vegan dessert recipes
–       Dried figs – amazing snack with almond butter or honey/agave
–       Larabars – made of only dates and fruit, I have at least four of these on hand at all times. My favorite flavors are Peanut Butter Cookie, Cookie Dough, Chocolate Brownie, and Coconut Cream Pie.
–       Kind Bars – my favorite flavor is the Almond Coconut.
Liquids:
–       Almond Milk – I prefer the brand Silk, but there are so many great options
–       Coconut water – great smoothie addition when you are looking for a lighter smoothie while still giving that great coconut flavor
–       Soy milk/rice milk/hemp milk if that's something you prefer and think you will use
P.S. You'll notice that I don't list any bread or very much wheat on this list… and that is because I don't eat very much wheat myself (bothers my tummy), but if you are going to buy bread/English muffins/bagels, I would stick to the brand Ezekial or something else all natural.
If you have any questions, please don't hesitate to ask. I know this is a pretty heavy list… I tried to add everything I could think of so that you will be SET on this awesome vegan lifestyle – or if you're just trying to eat healthier and want to incorporate a few of these items. Sending so much love to you all on this journey!