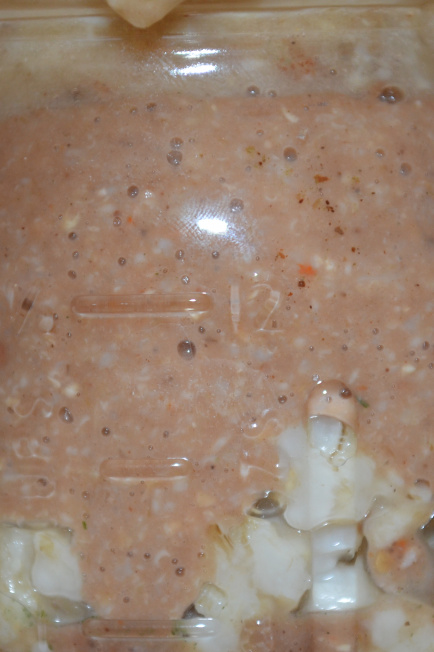 Superfood-packed Jar of Yumminess
It's been a little while since I have posted a recipe for one of these bad boys – JOY, Jar of Yumminess, overnight oats, layered oats, whatever you like to call them. I think I can attribute that to the fact that I was so excited about them this summer that I ate them all the time and – sadly – ditched them come fall to reconvene my normal green smoothie breakfast routine.
Anywho, I've gotten a lot of requests for new JOY recipes, and I couldn't be more game! I've missed these delicious little gems.
The thing about JOYs is that, well, they're a lot of oats. I use about a cup and a half of dry oats to make a full JOY because the aesthetic effect of the quadruple layering is just way too fun to pass up. Because of the amount, you will probably end up with a nice jar of leftover oats that will last you for several days. And that's pretty awesome, because oats keep very well in the refrigerator and are the perfect go-to breakfast, snack or even dessert.
This recipe is super healthy because there are not three, four, or even five or six superfoods packed into it – there are seven! Boy, oh boy is this nifty little jar bursting with nutrients and deliciousness. (What is a superfood?  By dictionary definition, it is a nutrient-rich food considered to be especially beneficial for health and well-being.)
The superfoods in these JOY are: spirulina, acai, cacao, cinnamon, berries, almonds, and of course oats.
Note: if you don't have some of these foods in your pantry, you can easily omit them and create a very similar recipe without them. If you're wondering where to find superfoods, check out my Grocery List post for a detailed guide.
Ingredients:
–       1 ½ cup oats (I use a gluten-free brand)
–        1 teaspoon spirulina
–       1 handful spinach
–       2 teaspoons acai powder
–       3 fresh or frozen strawberries
–       2 teaspoons cinnamon
–       1 tablespoon cacao powder
–       1 overly ripe banana
–       OPTIONAL: granola or coconut shreds or nuts on top. I used a homemade trail mix with coconut shreds, goji berries, golden raisins and pumpkin seeds.
Directions:
Boil the oats in water until the water is fully soaked in. For 1.5 cup oats, use about 3 cups of water.
Green layer of oats: combine 1/3 cup oats with the spirulina and spinach, and blend on high until the ingredients are thoroughly mixed. Layer at the bottom of a jar or a glass.
Pink layer of oats: combine 1/3 cup oats with the acai powder and strawberries, and blend on high until ingredients are thoroughly mixed. Layer on top of the green layer in jar or glass.
Cinnamon layer of oats: combine 1/3 cup oats with cinnamon. You can do this by mixing with a spoon, or if you want the oats to be a creamier and thinner consistency like the blended oats, go ahead and blend these too. Layer on top of pink layer.
Chocolate layer of oats: combine 1/3 cup of oats with the cacao powder and almonds, and blend on high until thoroughly mixed. Layer on top of cinnamon layer.
Blend the very ripe banana with the leftover oats you have in your pot. This will create a sort of "banana fluff" as I like to call it, and is the perfect topping for your oats. You can also add coconut, walnuts or peanut butter to this fluff if you want to make it even creamier and richer with flavor.
Top with any other toppings you would like.
Enjoy!
This recipe was inspired by The Original Rainbow JOY – one of my very first TBV recipes! Think my photography skills have improved a bit?
P.S. A lot of people ask me how long it takes to make a Jar of Yumminess. It depends on how fast you are going, but I like to take my time and make a JOY when I have time to make a more leisurely breakfast. If you aren't focused on the presentation you could easily make a JOY in about 20 minutes. I prefer to take my time, and I would say I spend about 35-45 minutes preparing a JOY!