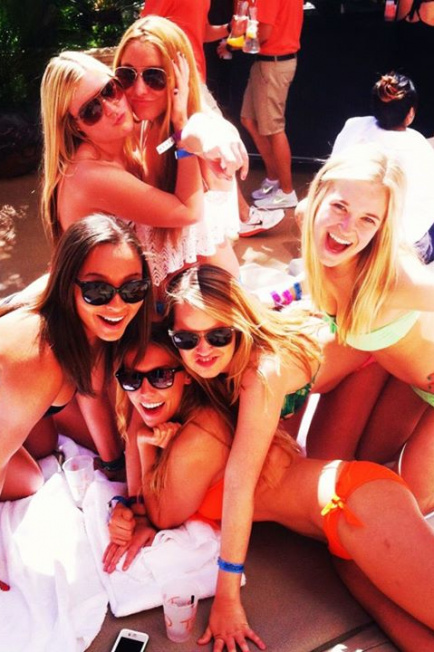 Happy Saturday, my dears! I am in California, and it feels so good. I don't know about all of you, but home is definitely where my heart is.
Yesterday was my first time on a plane since August 1st, which marks the longest time I had ever gone (in my entire life… woah!!) without flying. Yep, my parents had me on a plane to L.A. when I was three months old, and on a flight to Hawaii the following month. When I was "just a little pea" and "looking like a love doll" as my mom would say.
Going through a long travel day yesterday brought me back to the days when I first went vegan, and I was terrified to leave my trusty triangle of kitchen- Trader Joes -Whole Foods- repeat. I had a huge, and I mean huge, cooler that I brought with me on every airplane, every road trip, and every daylong excursion that took me away from home for too long.
I suppose you could say I was a little obsessive.
Funny Travel Mishaps
Ask my friends about the time we drove to Las Vegas from Los Angeles for the weekend last April. There were six of us crammed in a five-person car with barely enough room for our bags, and I came out of the house with a cooler of food and juice the size of my body. They were not very happy with me that day. They still make fun of me for it!
And here we are happily in Vegas the following day! They forgave me.
Or there was the time I flew to Hawaii with my family last June, where, armed with that very same cooler, I was stopped by LAX security. I was taken into a back room for questioning because my delirious 6 a.m. mind thought that it was a great idea to pack a serrated knife to cut my fruits and veggies with on the plane. (Hello, Jordan. You live in 2013 where sharp knitting needles are not even allowed through security at an airport. Who are you?)
This is us when we arrived safe & sound in Hawaii – somehow I was able to talk myself onto the flight after that debacle 😉 
And when my friends and I went to Cabo for spring break, I smuggled fresh vegetables and organic veggie burgers across the border because I was so terrified of not having fresh, healthy, organic vegan food available on the trip. (Fun fact: our hotel ended up having an organic juice bar. It was like a gift from the gods! If you're ever going to Cabo, look into staying at the Bahia!)
And here we are in Cabo! Please excuse my extreme heat rash. Us sensitive skin gals should not be allowed excessive amounts of time in the sun.
Needless to say, I was always a bit on the over-prepared side, and the anxiety it gave me to travel from place to place without my super clean healthy foods often left me panic-stricken.
Vegan Traveling Tips
I am proud to announce that I am no longer that panicked, ridiculously over-prepared girl. I still worry about what I can eat in travel situations, but I have my routine down and I am quite calm about it. Here are some tips I've picked up along the way about travelling as a vegan/clean eater:
Always come prepared. Stock up on health bars (I prefer Larabars and Kind bars), fruits (apples are nice because they don't get squished in your bag), pre-packaged salads (Trader Joes has some nice options), nuts and even veggies like carrots and celery with hummus. You never know what the airport or the plane will have in the way of healthy/vegan options, and it is miserable to travel starving.
Do your research. If you live in a Metropolitan city, chances are the airport you're going to might have vegan options and maybe even a healthy restaurant or two. If you're going to be there a while, you might as well try one of those places out. (LAX has a Lemonade, one of my favorite restaurants of all time! JFK has a place called Cibo Express that has a few vegan options.)
Speaking of doing your research, the same goes for the city you're travelling to. Before I go to a new place I do as much research as I can on what their vegan/health food scene is like. If there doesn't seem to be much, hit up a grocery store on your way to the hotel/wherever you're going. You'll be happy later when you have some fresh fruit, veggies, granola, etc.
Pack protein-rich food to keep you feeling full and energized. Peanut butter all the way!
Don't overthink it. Even if you didn't have time to prepare, most airports will at least have the option to buy fruit or a salad that you can eat without cheese and without dressing. Steer clear of those sodium-packed nuts you see in the gift shop!
Bring a GOOD BOOK or something to occupy yourself with. People tend to eat out of boredom while traveling and especially while sitting on a plane. If you're busy with fun things to do, you won't think twice about it. (What's on my book list right now? "The Interestings" by Meg Wolitzer, "Whole" by Dr. Colin T. Campbell and "Tenth of December" by George Saunders. Three great reads from three different genres.)
Good music. Good music will cure any food crisis.
This isn't exactly food related, but I always try to exercise before I get on a plane or else I just feel so sluggish and restless the whole time. I also try to get up and do stretches a few times throughout the flight if it is long. It's so good for your body and you will feel better once you land having done so.
For now, I am happy to be HOME for the holidays, snuggled in my favorite pajamas by the Christmas tree, surrounded by family and friends and soaking in the greatest time of the year.
P.S. TOMORROW The Blonde Vegan 5-Day Cleanse Program releases! GET EXCITED! Andddd email me if you want to buy it now, because the link is up and I'm just way too excited about it.