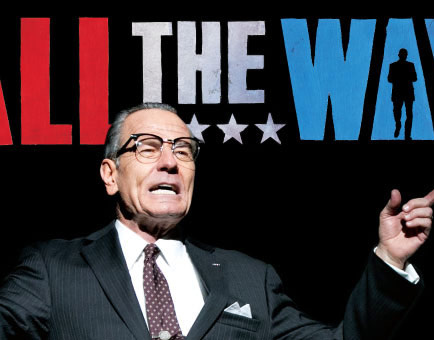 Friday Musings + Fun Event Info
Hello, loves! It's Friiidayyy, and I am oh so happy about it. I know I always make some kind of TGIF comment, but to be honest I could usually care less what day of the week it is. My weekday schedule is quite flexible, and I don't exactly take the weekends off… so days are days, to me (except for the fact that all of my 9-5 friends rage on the weekends, so I do try to get a lot done during the week to stay on track with some kinda normal schedule).
However, this week was ultra hectic, so the nearing weekend has a whole new meaning to me. Shall we recap?
Monday was TBV Apparel photo shoot in Central Park (still dying to recap it for you!!! Waiting til all of the photos are ready so I can hit you with a major post about it), and that was simply amazing. Tuesday was a whirlwind day of cooking and photographing recipes for TBV Summer Cleanse program, and taking some more fun bloggy photos at Top of the Rock. Wednesday was meeting after meeting, and a super fun afternoon with Jane Jourdan of Fit for Broadway doing yoga and dining at Candle Café… my fav place on earth. Thursday was finishing the cleanse photography, writing a few freelance articles, getting together content for TBV App (!!!!), catching up on emails and blog responses, and oh, ya know… trying to get some exercise.
And today is getting together more content for the app, writing this blog post (duh!), preparing for next week's Wellness Wednesday event at Juice Press with Arielle and Tara (NYC locals, COME!!! Email caitlin[at]juicepress[dot]com to RSVP), and going out tonight with my lovely ladies at Candle 79! I've definitely been spoiled with fun vegan restaurant goodness this week.
So in an effort to gather my thoughts and wind down from the week, I want to share some other details from my week with you that are not crazy-schedule-OMG related:
Friday Musings:
1. Petit Vour Beauty Box: I get a lot of questions from people about which types of cruelty-free makeup and skincare products I use. It's always a tough question for me to answer, because I don't wear a lot of makeup and I haven't invested a ton of time researching cruelty-free brands. So when Petit Vour sent me one of their beauty boxes, it was a huuuge score because I got to check out some cool brands in the perfect little sizes to see if I liked them before buying.
My favs in the box? Harvey Prince Yogini scent and Lily Lolo mineral eye shadow scent. And the boxes are very reasonably priced for all the little goodies you get inside of them – delivered right to your doorstep!
2. Vegan Chocolate Peanut Butter Freezer Fudge: My friend Nile Cappello (has anyone ever had a cooler name, btw?) adapted my guilt-free raw peanut butter cups into FREEZER FUDGE and wrote about it in Huff Post Food! She subbed almond milk for coconut butter, so all of you non-coconut-lovers (weirdos!!! Jk… kinda) will be thrilled about this. I cannot wait to make her recipe, but I am waiting until some visitors come into town next week so I don't eat it all myself, hehe.
3. I started seeing a nutritionist again… I've mentioned that I have experienced some minor health problems lately, so I started seeing a (new) nutritionist to get back on track and work through some of the food issues I've been having. It has been extremely helpful and eye opening so far. I will go into full detail once I know exactly how my diet is going to be changing.
4. I'm taking suggestions!!! For TBV App, that is. I want to make sure I am bringing you all recipes that you are super duper excited about – both stuff that is available on the blog, and stuff that will be specific to the app. Email me with any suggestions, requests or recommendations and I will be sure to include them in my cooking extravaganza over the next several weeks.
5. Tickets are now available for my June 23rd event! I will be hosting an event at Gingersnap's Organic in the East Village with Max Goldberg on June 23rd. It is going to be an intimate gathering of 35 peeps (RSVP stat, so you can reserve your spot!) with a delicious menu of raw vegan food, great conversation, a discount on TBV Apparel shirts and Gingersnap's cleanses, and a speech about my health journey (from me) and about the non-GMO movement (from Max – the organic food guru)! Go here to purchase your ticket! Space is limited, so buy early! 
6. Broadway! I got tickets to see Bryan Cranston (love of my life. Breaking Bad fans know what I'm talkin' bout!) in All the Way on Broadway next weekend… so excited! Love when my best friends come to visit, because it gives me an excuse to do more quintessential New York things.
7. Blog love: The list of blogs that I love and read on the daily is ever growing, but lately my total obsessions are Oh, Lady Cakes, The First Mess and Sassy Kitchen.
8. Guilty pleasure: True Tori… the reality show about Tori Spelling and Dean McDermott's marriage. It's SO good, guys… I feel like I know them. (Sidenote: I kinda do, depending on how you define friendship/stalker, since we stayed at the same hotel in Hawaii for a week a few years ago and my niece became poolside BFF with their son. The fact that I've turned into a massive fan in the meantime is neither here nor there…)
9. Factory Farm craziness: I was sent this video by a manager at the ASPCA about the cruel realities of factory farming, and the horrific "Ag-gag" legislation that has been passed in seven states about hiding the cruelty. It's 1 minute… watch it.
What is everyone up to this weekend?! I am going to a fun Gilt City Event tomorrow, and one of my oldest and closest friends is coming into town Sunday (and another on Wednesday)!