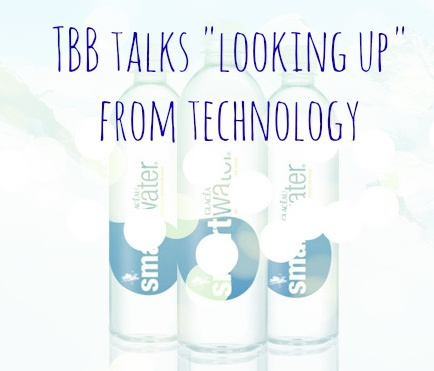 Wild Watermelon Salad Recipe + Technology Addiction!
Disclosure: This post was sponsored by smartwater through their partnership with POPSUGAR Select. While I was compensated to write a post about smartwater, all opinions are my own.
Hello, loves! I am so thrilled to share this post with you because it has to do with something I am extremely passionate about – looking up from our phones, our computers and any other type of ever-present technology we hang on to, and paying attention to what's going on in the world around us.
And you all know I am traveling in Italy and France this week, which is prime time to take a technology BREAK (no matter how addicted I am!!!) and enjoy my time off with the people I love most.
What branch of technology are you most addicted to? My smartphone is the biggest one for me, and within that realm I think I'm torn between texting and Instagram. I text with my close friends and family all day long, and because of the nature of my business I scroll through Instagram all day every day like nobody's business.
But you know what is super important to me and is something I have always prided myself on? When I am with other people, I put that crap away. You will never see me emailing, texting, Instagramming (okay, maybe Instagramming with other people… it's a social mechanism these days, I swear!) or mindlessly scrolling through my phone when I'm actually surrounded with human beings who I love and care for. (Like these people!!! My sensational fam bam.)
So you can imagine that when I got the opportunity to be a part of smartwater's #lookupsweepstakes, I was ridiculously excited. Not only did I start immediately brainstorming ways to incorporate the campaign into my blog, but I also started practicing extra awareness about my own sense of "looking up," stepping away from technology and immersing myself in the r-e-a-l world.
This campaign couldn't have come at a better time for me. I just wrapped up my precious last few weeks living in my beloved New York City, and, just as it was when I first moved there, there was nothing more satisfying than strolling through the west village, jamming out to my tunes, and taking in the vibrancy and energy of the city.
I am so exceptionally grateful to have been reminded to take a serious technology break and look up. It's the summer time, and it's gorgeous out! And if you've been on the east coast at all this year… you know that it's been a longgg winter. It's about time we say hello to the sun, the blue skies and the fabulously summery recipes that we so missed out on during our hibernation period.
Something I noticed when I took a technology break and looked up was the amazing sense of community and friendship bustling all around NYC. The restaurant patios are filled with groups of friends sipping on sangria and mimosas and indulging in delicious and elegant brunches, there are couples strolling along the highline and girlfriends catching up over walks on the Hudson. The connection between people is everywhere… something I'm afraid we take for granted when we are too attached to our phones and technology.
True connection with other beings is a beautiful thing. That's what I noticed first and foremost when I started to spend more time looking up. And that's all I can really ask for in this amazing life – connection with my peeps. My ever-growing circle of radiant beings. I want to thank them all for being so awesome every moment of every day, and I hate getting too caught up in technology sometimes to realize that. (We're all guilty of it from time to time, let's be honest.)
Someone who I got to spend plenty of time with during my look-up-from-technology break? My wonderful niece Kealey Jae. She just turned two, and she blows me away with her ridiculously cute personality. Her new favorite thing is saying, "TOTALLY!" because she hears her Auntie JoJo (a.k.a me) say it all the time (whoops). And, my fav, "Oh god, Kiki!" (Which she gets from her nana / my mama!)
Inspired by this lovely "looking up" experience, I have created a delicious Wild Watermelon Salad to be shared over lunch with friends, a BBQ with family or a date night with a loved one.
I'm only giving you one rule… share this with a living, breathing, loving human. They rock. Promise.
And be sure to check out smartwater's Instagram challenge and enter the #lookupsweepstakes for a chance to win and be featured. I don't think I've ever heard of a more inspiring challenge. Don't forget to follow @smartwater on Instagram to participate.
Wild Watermelon Salad
Serves 2-4
Ingredients:
1 large watermelon
3 cups kale or mixed greens
1 cup sliced strawberries
1 cup blueberries
½ cup blackberries
1 avocado
1 lime
¼ cup walnuts
Directions:
Cut watermelon in half, and scoop out center of one half using a knife or an ice cream scooper. Pat the inside dry with a towel or paper towel.
Pour kale or mixed greens into the open watermelon "bowl," and start tossing in the rest of the ingredients. Toss well.
Squeeze lime on top of salad, and serve. Enjoy!
/>