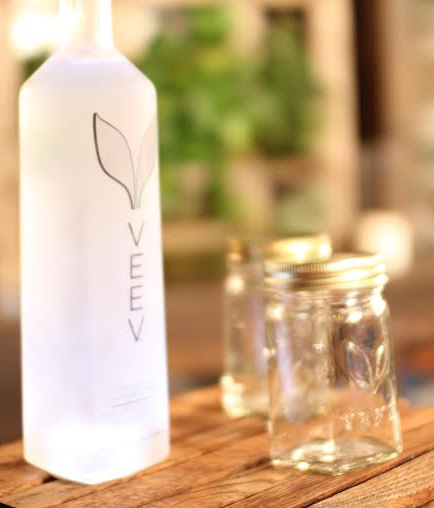 Healthy Cocktail Recipe || Lemon Love Muddled Mint Vodka Soda
Happy Friday, my lovely dears! I hope everyone had rockin' weeks and are ready to head into the weekend & work more.
Totally kidding– you should all be relaxing the weekend away. I will be working, but it's all fun work, so I am beyond good with it! Tonight I am hosting a Happy Hour at Orange Theory Fitness to celebrate the International Day of Happiness with some of my very favorite people.
We are going to work out, do a candlelight yoga sesh, have a happiness talk lead by my nutritionist love Kelly, have some fun TBV Apparel sales, drink some yummy healthy cocktails (think VEEV vodka + Bon Affair wine spritzers… With Suja, obviously) & be blast our faaav happiness music!
Tomorrow I am headed to an awesome Create + Cultivate summit for creatives, entrepreneurs & business leaders in the beauty, design, fashion and wellness space. I am beyond excited to learn & meet some of other incredible entrepreneurs behind the event who have inspired me for years!
Sunday I have a lot of catch up work to do since this week was so fun & interactive, and I will definitely also be making some time to relax and hang with my babes & BFFs. That's what Sundays are for, right? Even for us uber busy psychos like myself.
But before I get ahead of myself, it's still Friday, and I have a yummy healthy cocktail recipe for you to have fun with this weekend! Watch the video below for the super simple & yummy recipe!
PLUS we are doing a giveaway! Watch the YouTube video, subscribe to the channel & comment telling us why you'd like to try this cocktail, and we will pick three winners to win a case of Suja Juice + VEEV Vodka, mason jars & bracelets!
I have big goals for my YouTube channel… I will share soon, but if you are extra interested shoot me an email and I will gush to you. :)))
As always, huge thanks to Enjet Media (a.k.a the dream team) for producing!
What is everyone up to this weekend?! Are you into healthy cocktails or do you like a little sugar sugar in your drinks?