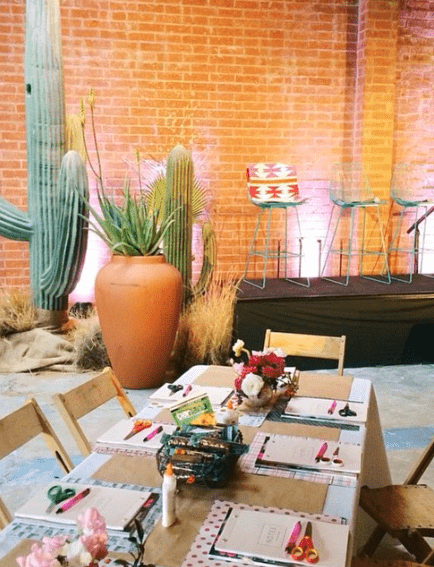 Create + Cultivate LA Experience | More Inspired than Ever
Hi lovely ones! Yesterday I attended the Create + Cultivate conference in Los Angeles and I am feeling ULTRA inspired about blogging, YouTube, writing, creating and continuing to share my passions for all of the above + more across TBB channels with you!
Create + Cultivate gathers the next generation of curious creatives, entrepreneurs & business leaders to enlighten, entertain and inspire across multiple categories such as fashion, design and business. Many of the speakers & panelists were top bloggers, celebs & writers that I have admired for years, and a few others were my friends who are amazingly cool & inspiring enough to entertain a room full of curious creators who are killin' it.
Also, while I was there I was freaking out because what a lot of the bloggers were saying on stage about their experiences are exactly what I find myself saying to my readers, friends and other growing bloggers all the time. Seeing such distinct similarities between my daily blogging lifestyle and those of Julia from Gal Meets Glam, Geri from Because I'm Addicted, Shea from Peace Love Shea, Devon from Devon Rachel and more was an outstanding and eye-opening feeling.
Naturally, the decor was unbelievable (I mean, hello, a room full of bloggers & creative cultivators… what's to be expected?), the Photo Booth was a BLAST (especially because it was hosted by my Be Social PR babes a.k.a my management company), the pop up shops were on point, the SUJA was a'flowin' (I think I spent more time hanging out with Sam in the Suja booth than anywhere else!) and even the break time activities were pretty glam… I mean that literally, there was a glam squad onsite!
The only thing I could possibly complain about, and this is only because my sensitive tummy makes things a nightmare for me sometimes, is that I was running on zero food all day because I couldn't eat any of the snacks or the lunch that was provided! (I just started on the FODMAP diet to try to cure my latest tummy probs.) But that's my own fault for not bringing my own snacks or being more prepared… Whoopsie.
Here is a walkthrough of my day & some of my biggest takeaways from the experience:
A) The first person I saw when I was walking into the conference at the ripe hour of 8:30 a.m. was the beautiful Betsy Jones. She had been at my Orange Theory event the night before because of our mutual friend & yogi master Laura Conley, but we didn't get the chance to meet. We both recognized each other on the street from the event the night before, and we couldn't help but freak about how serendipitous the run-in was. She is a killer woman, and I am so glad we got to hang throughout the day yesterday! And of course we snapped this selfie to send to Laura!
B) After checking in & exploring the cool digs, it was time for panel #1: Julia Engel, Geri Hirsch, Gabi Fresh & Vanessa Flaherty. I loved hearing them speak and talk about their inspirational stories from transforming blogging from a hobby into a business for these top bloggers. The best part of this experience was finally getting to meet Julia Engel from Gal Meets Glam, since we have chit chatted back and forth for a long time & I totally idolize her and all that she has grown her blog into!
C) After that we had a panel on the art of styling/branding, where we were introduced to the app "A Beautiful Mess," where after much trial & error (lol Kaitlynn & Priscilla!) I came up with this "digital business card" which I used precisely zero times yesterday but perhaps I will start using it from time to time. 😉 I got super into it and it reminded me that I need to get back to my crafty roots more often on the bloggy.
D) After that panel discussion we had a lunch break whereeee unfortunately I wasn't able to eat the food they had because of my tummy, but I did have a blast in the Photo Booth… You know I love a good photo booth!
E) Next was small group mentoring where we got to pick two different mentors to sit down with and ask all of our burning questions! I met with the incredible Devon Rachel & Erin Weinger from Pretareporter. They were both super cool, down to earth, authentic and sweet. I loved their personalities and it was easy to see why they have both become so successful. I also loved hearing Erin's story about how she came to start working at The Hollywood Reporter, especially since it included juicy tidbits about her shamelessly introducing herself to some of her journalism idols which eventually won her jobs at their companies. Yesss for being a persistent, confident go-getter! I am all about it.
F) In between every panel I bounced back over to the Suja booth because for 1, my love Sam was working the booth and I wanted to hang with her, and for 2, I desperately needed hydration and sustenance because I was starting to get dehydrated & hangry.
G) The next panel was headed by YouTube sensations Mr. Kate, Chriselle Lim & more! Super interesting for me since I am working on growing my YouTube and am currently in love with anything and everything on-camera! They had some great tips. One of their tips was how Snapchat is the newest up & coming form of social media and connection. (On that note, add me on Snapchat!!! I'm @jojoyounger. I've been having a blast with it.) Also, I found out that the lovely girl behind Mr. Kate went to LMU just like me– smallll & amazing world!! I love love the connection.
H) Next were the absolutely sensational Julianne Hough, Whitney Port, The Fat Jewish & Shea Marie. I adore each & every one of these rockstars– both the IG stars and the actual stars! Hearing where they all came from & their thoughts on the art of Instagram was super cool. And The Fat Jewish had everyone rolling on the ground laughing.
In fact… I also took a selfie with him post-show and sent a bunch of texts to my friends who love him. He was hysterical and most definitely unlike anyone else I'd ever met before. Don't mind my green tongue… I told you that all I had to eat that day was Suja juice!
I) After that were Aimee Song & Alex Taylor of Who What Wear which was fun to watch because I know Alex personally and she inspires me to no end. And Aimee is an awesome, kickass, successful blogging businesswoman whom I also adore!
J) Anndddd there was more, but then I absolutely had to bounce because I was dying of starvation at this point and needed some major food in my life. Also, my awesome friend & graphic designer (she designed my TBB logo!) Jess Hannah spoke, but I was in a different track so I didn't get to see her! However, just for fun & in honor of her massive accomplishment, I am sharing this hilarious old photo of us from our high school days. Clearly we thought we were ravers.
My main takeaways from the day…
1. "BE AUTHENTIC!!!" -Everyone who spoke, especially the killer Julianne Hough + Devon Rachel who were both super passionate about authenticity. My JAM!
2. Don't get ahead of yourself by taking on too many projects too early. Wait for the best things to come, and if you work hard then they will. –Julia Engel
3. Snapchat is going to be the next big thing. -Almost everyone who spoke, especially Geri Hirsch + Mr. Kate
4. "Having a real job, is like, so 90's." – The Fat Jewish. LOL I agree
5. Don't ever respond to haters. Just delete & report abuse! -Whitney Port
6. It's not ALL about video quality, sometimes a good "day in the life" vlog shot on your own computer is just as wonderful, interesting and endearing. – Chriselle Lim + Mr. Kate
7. I need to bring snacks with me everywhere I go… haha, but really.
8. I want to start speaking at more conferences/panels!
9. Being around like-minded individuals inspires me and makes me incredibly happy.
10. I love hanging with my blogger babes… Hi, Kaitlynn!
In conclusion– follow your dreams to create & cultivate. They WILL come true if you put in the time, effort, work, love, passion and energy.
Feeling more inspired than ever to kick ass with TBB + keep creating fresh, new, fun, aesthetically pleasing and well-written content for you all.
But really… Thank you for reading. Without you, there would be no bloggy!
Xox, TBB