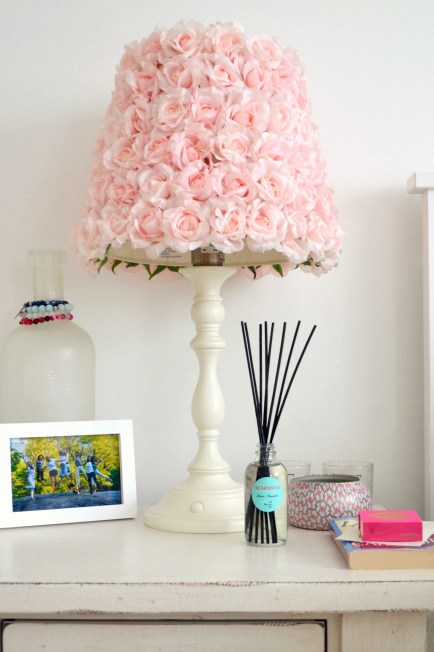 Hello, helllooo! Today I'm comin' at ya with a current list of TBB Must Haves! I suppose it's kind of like a loving lately post except more like instead of just loving these things, they are actually musts in my life… Also, I am listening to Eminem right now while writing this (The Marshall Mathers LP2 to be exact) so I am typing psychotically fast — kinda fun, felt like telling you.
Ready? LET'S GO. (I'm also hyped up on coffee. Eminem + coffee + protein shake + post OTF workout a.k.a open the endorphin floodgates. Uh. Oh.)
TBB Must Haves 
▶ ▷ ▸ ▹ ►
▶ ▷ ▸ ▹ ► POPSUGAR Must Have Box: Because of my ongoing partnership with POPSUGAR, I have had the awesome opportunity to receive their "Must Have" box full of amazing goodies each month. It's basically the best of fashion, beauty, home, fitness and food… in a box, delivered straight to your door. Each box features of $100 in full-sized premium products hand-selected by the super trendy & in-the-know POPSUGAR editors. Previous boxes have featured products from Neiman Marcus, Joie (MY LIFE), Missoni, Target, Tarte cosmetics, Rachel Zoe, and wayyy more. Check out the full site here to check out all past products. I would tell you what the products for next month will be, but it's a surprise! Even I don't know yet.
Pre-Diffuser spillage! Eeeep.
What I can tell you is that some of my favs from March's Must Have Box have been a mini wet brush (anyone with long hair… this will for real become your best friend post-shower, or basically anywhere/always), a super yummy smelling diffuser from The Archivist (granted, I accidentally spilled it all over my nightstand and it took the paint right off… my bad… to see scenes from that disaster, add me on Snapchat @jojoyounger), and some delicious "half pops" popcorn. Oh, and a really cool neon makeup case. Basically I'm obsessed with everything– and the fact that you're getting a major deal on the newest, coolest products on the market from KILLER brands is basically unreal. I highly suggest hopping on it!! More info here. 🙂
That wet brush though… Swoon-town.
▶ ▷ ▸ ▹ ► Striped T-Shirt Dress for Spring:
I am obsessed with my striped building blocks t-shirt dress from The Fifth Label. I had the best afternoon in Downtown L.A. checking out their showroom and getting my hands on some of their Spring looks! Lots of fun photos to come, but the running joke by the time I left was that I am clearly a stripe kind of gal. I love my stripes, especially when they are fun & fresh for the new season! My exact t-shirt dress is currently sold out, but I've put together a great list of similar styles from The Fifth (dresses, rompers, tops & shorts! Thank me later) AND similar styles from a few other brands. I love dressing this look up with a lil' daytime heel (like these Steve Madden babes I'm wearing here) or throwing on sandles or booties for a day of errands and meetings!
Your own personalized look book:


Your own personalized linkies:
Fifth Label Cutness | Striped Shorts | Calf Length Dress (fav) |
Striped Top | Nasty Gal Dress (50% off!!!) | Zappos Dress (More Nighttime)
▶ ▷ ▸ ▹ ► Spring-time COCKTAILS! I mean hellloooo, right? It's Spring, and at least in L.A. that means lots of late night rooftop hangouts, get togethers with friends and (in my case at least) healthified cocktails. To help you get started, we are giving away 1 case of Suja Juice + 1 bottle of VEEV all-natural vodka (plus mason jars + bracelets!) to three lucky winners. All you have to do is subscribe to my YouTube channel, and comment on our Healthy Cocktail Video telling us why you'd like to win! Easy peasy!
▶ ▷ ▸ ▹ ► Idols / Mentors: Okay, this isn't necessarily a springtime must, because it's an always must. But in case you are looking for some inspiration but have been putting it off for one reason or another (we all do), make it your goal this season to surround yourself with people who inspire you! Whether that be a friend, mentor, or going to speakers series / conferences / workshops / meetings with people who inspire you to be better and chase your dreams… do that! On Monday night I went to an incredible talk by Magic Johnson, a.k.a one of the most influential businessmen of our time (and obvi a Hall of Fame bballer). Moral of the story: you can't leave a talk like that and not be inspired to chase your dreams and work extremely hard doing so. I want that for all of you oh so much!
Thoughts on all of these Springtime Musts?! Are you going to check out the POPSUGAR Must Have Box? I kiiiinda sorta think/know you'll love it. Also, who is your idol? Have you ever had a chance to meet them / one of your idols? xx