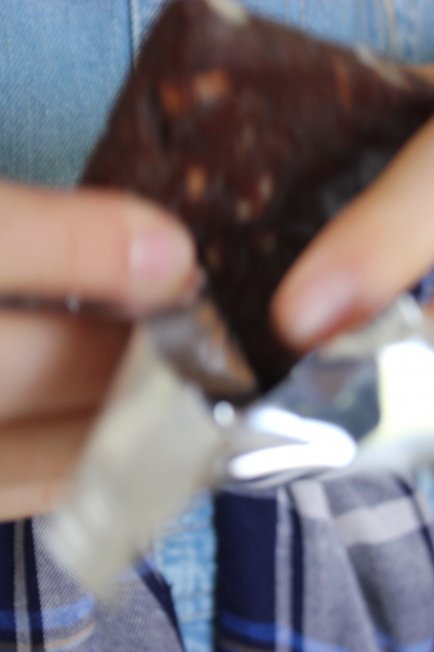 Who Loves Chocolate as Much as I Do?!
Happy Monday, my loves! How were everyone's weekends? I am still so pumped about the Suja Solution Giveaway I'm hosting ($500 to Whole Foods + a Breville juicer!!!), annnddd I am so excited about the Daiya Cheezecake giveaway so I am keeping them both open for one more day! Comment on each post to enter, telling me why you want to win — hint: specific reasons really help, not just the generic "because I want to!" Ya feel me?
Sooo now on to today's post & what it's all about. CHOCOLATE. You all may know that I started an Instagram account (yes, on top of my other three… @thebalancedblonde, @tbvapparel, @jojoyounger) specifically about chocolate…. @CHOCOLATEADDICTS. Buttt if you know that, then you also know that I haven't posted on Chocolate Addicts since the beginning of February. Why? Because I can't remember the freaking password, or the email that I set the account up with! #fail.
The half-baked gluten-free chocolate chip cookies that I love oh so much were a hit on Chocolate Addicts…
I am still trying to figure the password info out because I was having so much fun with it and it was growing pretty darn quickly. However, it made me crave chocolate ALL. THE. TIME. and I already want chocolate quite often sooo maybe losing the password for now is for the best. 😉
Because I love chocolate so much, I've had to come up with lots of healthy & yummy alternatives to straight up chocolate bars, brownies, cookies, and ice cream because you know me — I try to stay as balanced as possible! I indulge here and there, but I try to keep my dessert choices on the healthier side because in the end it makes me feel much better, it keeps my energy levels high AND it makes my very sensitive tummy much happier.
(Side note: that's not to say that my dessert choices are always perfect. I've had a stressful few weeks and I've eaten a lot of desserts, both healthy and unhealthy… Just telling you that because I don't want you to ever feel like my blog is touting perfection or an unsustainable life — life is all about STRIVING for balance, which means riding the ebbs & flows and learning what works, then coming back to the core & learning all over again.)
One of my favorite healthy ways to incorporate chocolate into my life isn't even through a dessert, it's through a bar! The bars are called RxBar, and they are basically the go-to real food protein bar on the market. And before I get into it I want to tell you, this post isn't sponsored. I met the awesome people behind RxBar when I was at Expo West last month and we totally hit it off. The four main people behind the company have been friends since FOURTH GRADE… you knooowww how much I love that. So many of the closest people in my life are my dear friends from childhood, and the fact that the RxBar peeps all came together with such a cool mission (to provide a healthy, real foods bar to the protein bar space) fills my heart with so much happiness.
Each bar in their line contains 12 grams of protein, which is derived naturally from egg whites & raw almonds. There are no grains, added sugars, gluten, soy, dairy or any artificial or processed ingredients. It's high in fiber and has natural sugars from fruit (dates and figs!) which add nutrients & a delicious taste.
And today is the first day (literally the FIRST DAY… how cool) that they are launching their fab Cacao Collection!!! A.k.a chocolate heaven in a box. There are 14 bars in there and the total for the entire box is $29.99. If you think about the breakdown that's a pretty unbelievable deal, and if you use the code BalancedBlondeRX you will get 10% off of your entire order. 
In the box there are 7 Coffee Cacao flavors, 5 Coconut Cacao & 2 Chocolate Sea Salt (you guys will die. I am massively addicted to the Chocolate Sea Salt). And in case you wanna know…
Facts about Cacao:
40x antioxidants of blueberries – antioxidants absorb free radicals from pollution and toxins (free radicals can lead to diseases like cancer)
highest plant-based source of iron
natural mood elevator – cacao is a great source of serotonin and dopamine
Facts about the bars:
Each has 200 calories so they are a perfect between meal snack
Chocolate sea salt has the lowest sugar of them all (it's hard to believe!)
12g of egg white protein – a lean, high quality source of strength for your day.
Sooo pretty much in my very humble & un-sponsored opinion (and okay maybe kinda biased because I'm obsessed with chocolate), I think you've gotta order these bars STAT! The discount code will only last for this week, so get your hands on it while you still can!
Plus, if you're anything like me and you love supporting young companies with passionate founders who have a mission to make the world a healthier place, then there isn't really a better company to support. You will looooove these bars. You can place your order here.
Who loves chocolate as much as I do?! Do tell!