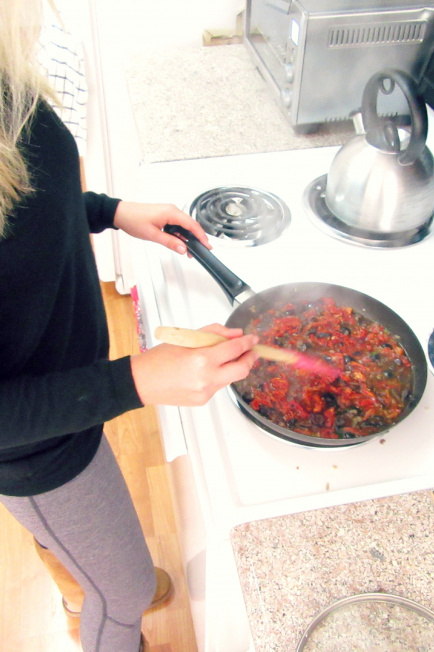 My Favorite Plant-based Meal Delivery Service
Hi loves! Happy Tuesday! I have been feeling so balanced lately in regards to food, fitness, sleep, etc. and as you know that can be rare for me since I am such an all-or-nothing person. So, because of that, I figured I would share a few tips and tricks with you about what has gotten me back on track. And since I have been traveling so much, I have had to be extra good about finding and maintaining balance. Jumping between time zones is known to throw you out of whack a bittle.
So… tip #1 (spoilers, the only tip in this post because I am going into detail here): COOKING HEALTHY MEALS.
When I am in the comfort of my own home I absolutely love to cook for myself and my family. Not necessarily because the act of cooking is calming to me or because I love spending time in the kitchen, but mainly because I like to have the choice when it comes to which ingredients do and do not go into the food that I make. I have a wildly sensitive tummy (you guys know this), and all it takes is one extra tablespoon of oil or one hearty butter glob at a restaurant to throw my stomach into a tailspin.
But here's the problem with me and cooking: it has to be a simple recipe, or else I won't do it. I don't have a ton of free time, and the free time I do have I prefer to spend exercising, hanging out with people I love, reading, going on walks/hikes, etc. If I see a recipe that looks good but it also looks complicated and like there are too many ingredients (time consuming and a potential problem for my tummy) then I will pretty much steer clear.
So when I find anything that helps me with my time efficiency in the kitchen without sacrificing health then I am a happy camper. For that reason, meal delivery services rock. But they have to be the right meal delivery service that caters to the way I like to eat.
I recently told you about my Blue Apron experience, and today I'm telling you about my experience with The Purple Carrot — a plant-based meal delivery service that I used the week before I left for NY. Although all of the ingredients are vegan (and non-GMO to boot!), the service is not just for vegans. (Hello, I'm not vegan and I love it!)
The meals they provided for me to make were an Asian Quinoa Salad and an Israeli CousCous with Kalamata Olives, and the snack was a SINFULLY delicious (but oh so healthy Blueberry Chocolate Trail Mix Bark. I'm warning you, the Blueberry Chocolate Bark photos are legitimate food porn. Be prepared to salivate.
Also, sidenote about the whole chocolate thing. SO many of their snacks in their recipe archive use chocolate in a healthy and plant-based way… That is my kind of meal delivery service. Like woah.
Special thanks to my roomie Laura for whipping these meals up while I worked my butt off to get ready for NYC! She even put them in tupperware and covered them in foil until I was ready to photograph them. #goodroomieaward #shegottoeatsometoo #soshewashappy. 🙂
Now let me give you some background info…
The Purple Carrot offers meal kits that provide all of the raw, pre-measured ingredients that people need to make two meals throughout the week, plus ingredients to make a healthy plant-based snack. The meals serve up to four people, or if you're like me you can make it for yourself and one other and have leftovers! I. Love. Leftovers. Makes life so much easier.
There are easy-to-follow instruction cards included in every box… So if you're like me and you make a lot of kitchen mishaps, all you need to do is follow the instructions and you will be fine. What I love about the food is that it's plant-based food for both vegans and non-vegans who are interested in exploring a plant-based diet and/or want help transitioning to a more veggie-heavy lifestyle.
Think you'll be hungry just because it's plant-based? Think again! The meals are filling and they are full of veggies, whole grains, legumes and fresh fruits. It's only $59/week, and for four people that's a pretty rad deal. Oh, and if you use the promo code "TBB50" at checkout then you will get 50% off of your first order… making it $29.50. That is a STEAL, my lovers!
Now, enjoy some yummy food befores before we part:
Asian Quinoa Salad:
Blueberry Chocolate Bark:
Be sure to check them out! Founder & CEO Andy Levitt founded the company in 2014 after watching the movie Forks Over Knives with his wife, and he also happens to be one of the sweetest people I have worked with on the blog in a long time. And don't forget to use the discount code TBB50!
Have you ever tried The Purple Carrot or any other meal delivery services? If so, what were your thoughts? Would love to hear any favs you guys have had!