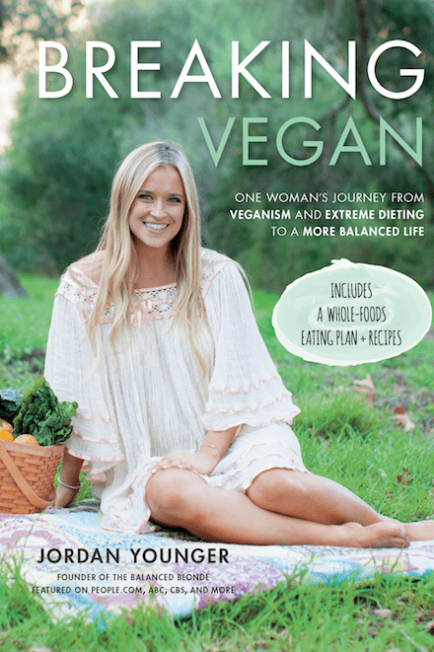 Breaking Vegan Preorder Giveaway Winners… DRUM ROLL, PLEASE!
Hiiii lover loves, guess what?! I have finally chosen the winners of the #TBBTribe Breaking Vegan Book Preorder GIVEAWAY! It took me a while to choose because, well, you guys all rock, and I am so, SOOOO grateful to everyone who preordered right off the bat & continues to preorder. This preorder period will go until November, when the book LAUNCHES & will be in all of your hands!!!!
Here are the places you can preorder from:
 Amazon: Here
  Barnes & Noble: Here
  Indie Bound: Here
  Indigo Books: Here
  Bookish: Here
Even though this particular contest is now closed (woo, woo, 10 amazing winners), you will still all receive the free healthy recipe eBook that comes with preordering the book. So if you haven't preordered, get on it!!! A lot of people have been asking me why preorders are important, with the book coming out in November and the preorders being available now. So I want to take a sec to explain because trust me before I went through this process on the author side, I had never preordered a book months in advance in my entire life. (Except for Chocolate Covered Katie's book, because I was WAY too excited for that one.)
Here's why preorders are a thing…
When a book does well in preorders, different outlets like Amazon & Barnes and Noble & Indie Bound, etc. will base THEIR order number off of the preorders. If it only does moderately well, they'll only buy a moderate amount of copies. If it does really well, they will buy more copies. The more copies they buy, the more likely the book is to do really well and get into more people's hands. I can explain this all to you guys without sending like a sales-psycho because you are my readers/supporters, and you know that this book is MY LIFE and basically what I've always dreamed of.
Meanwhile, I totally get that preordering a book months in advance is something a lot of us don't do. (I usually just wait for the book to come out.) But now, seeing how things go on the publishing side of things, I realize how important it is to get preorders in order to get eyes on the book. That's why I am offering fun giveaways, the free recipe eBook, SIGNED book plates (!!!!), and the opportunity for Skype seshes for people who preorder & send me their purchase receipt.
Plus, the book is $5.00 cheaper in this preorder period!!! 
So there is my little explanation, so it can make sense as to why I want you guys to get your orders in before the book launches. 🙂 LOVE YOU ALL and if you don't want to preorder the book, that is more than okay. (OBVI!!)
I am still finishing the eBook — 7 recipes out of 10, down — because I didn't anticipate my summer to be so INSANE and I also like to take my time with this stuff to bring you guys all of the best recipes, photos & writing content as possible. It should be really in the next couple of weeks, and if you email me your purchase receipt of the book then the eBook will come STRAIGHT to your inbox right when it is finished!
OH ALSO! Who wants to see an exclusive recipe from the book released in the next week or so? If there is interest for that… I am so doing it. I cannot WAIT to share these photos + recipes with you!
And now, without further ado…
Breaking Vegan Preorder Giveaway WINNNAASSS:
GRAND PRIZE (More than $550 total in product!): A pair of Lululemon pants, a NutriBullet blender, a 16-pack of Pitaya Plus packets, a case of Bai antioxidant infusion, a jar of Justin's maple almond butter, Justin's dark peanut butter cups, 1 box of Peanut Butter RxBars, a bottle of VEEV VitaFrute (organic vodka), a box of Nourish Snacks, a CaliScrub facial scrub, a large bag of Philosophie Superfoods Green Dream powder, prAna E.C.O Yoga Mat, Bison Bacon Cranberry EPIC Bars & Sample Pack of EPIC Bites, 1 large tub of VEGA Protein Powder, 1 TBV Apparel tee of your choice, a box of Liquid IV healthy hydration supplement
WINNER: Erin Hinkle, a.k.a one of my dear TBB readers & supporters, one of my main Snapchat friends, & a beautiful soul inside & out. Erin posts about the book on Instagram every so often & shows major support, which is not lost on me, EVER. So excited for you to receive your goodies, Erin!
Prize #2 + #3 (Same Prize Items for each): A NutriBullet blender, a 16-pack of Pitaya Plus packets, a case of Bai antioxidant infusion, a jar of Justin's maple almond butter, Justin's peanut butter cups, 1 box of Coconut RxBars, a 4-pack of Clean Energy RUNA tea, a bottle of VEEV VitaFrute (organic vodka), a box of Nourish Snacks, a CaliScrub facial scrub, a small bag of Philosophie Superfoods (flavor of your choice), prAna E.C.O Yoga Mat, 4 most popular EPIC bars + a bag of EPIC bites, 1 large tub of Vega Protein Powder, 1 TBV Apparel tee of your choice, a box of Liquid IV healthy hydration supplement
WINNERS: Sophia Van Doren & Paulina Casey, two super sweet souls who make their support of this project (and this blog!) clear. I had the fabulous pleasure of meeting Sophia at my Juice Press event in NYC over a year ago, and her wonderfully kind demeanor has stuck with me. Paulina, I hope I get to meet you one of these days, too!!! (MAYBE ON THE BOOK TOUR?!?!?)
Prize #4: "A LuluLemon Experience With Jordan" (So fun!!) — The opportunity to come into the Brentwood, Los Angeles Lululemon store and try on the latest and greatest Lulu trends! Jordan (me) will hang with you and help you decide what to get, and you will go home with a brand new free outfit! Killer prize, in my opinion. Plus a prAna E.C.O Yoga Mat!
WINNERS: Stacey Oswald, a.k.a Cupcakes & Kale Shakes, a.k.a the lovely girl with SO many small world coincidences — I emailed her back one morning and then RAN into her at Live Beaming, her new place of work!!! Stacey, we are gonna have a BLAST picking out an outfit for you at the Brentwood Lululemon!!!!
Prize #5: A Lovin' Summer beach tent — basically the coolest thing around, and it's 99% UV protective. If you live by the beach or are going on a beach vacation this summer… This is your prize.
WINNER: Zoe Howard, my babe of all babes. There was NOOOO one better to give this prize to, because A) we fell in love under the Costa Rican sun (Zoe came to COSTA RICAAAAA on a yoga retreat with me on April after reading about it on the bloggy!), B) You live in HAWAIII and you are a beach dweller, C) I want to protect that gorgeously glowing skin of yours, D) your support means the world to me… More than you know, and your kind words, emails, texts and comments stick with me for WEEKS after I read them. You have given me so much joy in these short few months since I've known you… So I want to gift ya back GF!!! MUAH.
Prize #6 + #7: The Beauty Basket! A pack of Sunology sunscreen, a case of Cate McNabb Cosmetics & Hello Hair product
WINNERS: Stephanie Layne & Macey Shinpaugh, because you both sent me wonderful emails along with your preorder receipts & because this beauty basket is one of my FAV prizes, and I hope you gals enjoy. <3 <3 
Prize #8 + #9: The Hydration Basket! VEEV VitaFrute organic vodka + mason jar, a case of Bai antioxidant infusion drink, DRINKmaple 12-bottle case of maple hydration beverage (so yummy), case of RUNA tea, Liquid IV healthy hydration supplement
WINNERS: Laura Jackson & Jamie Tingey, because the support I've gotten from these girls over the years of having this bloggy has radiated from the screen, and I adore them both and all of the words we've exchanged. I had the pleasure of meeting Jamie at mine & Sophie's Equinox event last summer… and she is utterly lovely! I hope you girls LOVE your prizes. Muah, muah, muah.
NOT TO MENTIIOOONNNN, the SKYPE WINNERS! I know I told you all I would email you to choose a Skype time, oh, about TWO months ago, but now that I am finally back in LA & settling into my new apartment, now is the perfect time and I can decide my full self to chatting with you guys and getting to know you. You Skype winners, you know who you are already — I will be emailing you with details & time slot options this week! 
P.S. A few book-related things to get excited about…
Q&A's on the bloggy WITH:
– Steven Bratman, the doctor who coined the term orthorexia, AND the amazing writer who wrote the FOREWORD of my book.
– Emily Nolan, the KILLLERRRR founder of My Kind of Life & Women Empowerment Event #TOPLESS. Emily wrote a blurb for the book that's on the back cover. :))))
– Chocolate Covered Katie, who needs no intro because she's THAT AWESOME, because she wrote a fabulous blurb for the back cover of the book & I am so honored and touched.
– Annie Lawless, BFF + writer of one of the fab blurbs in the book. (And the founder of SUJA and a best-selling author… come on…)
– Kathryn Budig, Lori Majewski, Alex Jamieson, Kelsey Miller & Deliciously Ella…. All FABBBBB writers of blurbies for the book