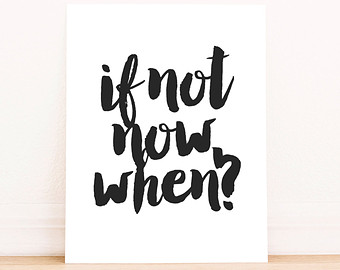 Goal Setting Vs. New Years Resolutions
I have spent a lot of time this holiday season thinking about what my goals are for the coming year. When you are self-employed with the pretty darn alternative career of blogging, writing books, running a clothing line, and creating partnerships with brands you love in order to blog for a living, it sometimes takes an extra bit of effort to remember to come up for air & set new goals. In other words, it can be easy to get into the habit of coasting along with no particular end goal.
(BTW! Can we talk about the fact that it's going to be 2016? How crazy futuristic does that sound?!?!)
Those of you who know my backstory know that I pretty much fell into blogging. I love to write, I love sharing my passion for wellness, and I basically fell in love with the art of connecting with all of you through this blog & through social media. I love what I do and wouldn't trade it for the world, but I am the first to admit that blogging is a lot more than just sitting in front of a computer and coming up with new things to write about and photograph each day. Running a successful blog means creating and maintaining a full on brand, and for the last 2+ years that is what I have been focusing on doing.
Ever since I decided to blog full-time, almost a full year and a half ago now (woah), I knew that I wanted to create a brand that had longevity. In order to do that in this fast-paced social media world, that requires a lot of brainstorming & staying on my toes. I guess one of the most fortunate aspects of being one of the most high-strung/anxious people that I know is that I have always made sure to pay massive attention to the fact that social media changes everyyyyy day. There are always new platforms popping up, new people to reach and (most importantly) a current audience to keep entertained. Just because you have a big audience doesn't mean you always will!
So sometimes the best thing you can do for your brand is take a step back, think about what inspires you and your audience, and formulate a plan to bring your audience info and imagery they're going to absolutely love.
Oh, and I spent the majority of 2015 writing my book & then editing / marketing it — so 2016 is going to be crazy different for me! I will have a lot more time to dive into the blog and focus on this area of my brand more than I was able to last year. It's kind of thrilling, because the bloggy really is my bread & butter and the aspect of what I do that I love the most.
After sitting down and giving it some serious thought, here are some deets on what I came up with that I want to focus on this year:
TBB 2016 Whaaaat?! Da LIST:
More recipes and more food photography! The blog began as a healthy recipe blog, and throughout my eating disorder recovery process I sort of stepped away from the recipe developing part of the blog for a while. But I have made so many strides in the recovery department, and it is time to start sharing my love for healthy cooking again. I recently got a band new Canon 6D camera and am super stoked to get back into the art of food photography!
More unsponsored content about things I just FEEL like posting about and photographing. I have always made an effort to include as many unsponsored posts as I can on the blog because at the end of the day this blog is basically an online diary for me — and I know that posts from the heart are the most fun to read. Howeverrrrr when I was super busy writing the book and traveling all year, sometimes my sponsored posts were almost all I had time to blog about. This year I want to sprinkle in a lot more "just for fun" posts and feel like I am finally on a level of time/financial stability to be able to do so.
More fun collabs with other bloggers AND fitness instructors/studios!! I used to do collabs ALL the time but then I sort of stopped because A) I hardly had time to write my own posts let alone collab with other people for their blogs, B) I get approached to do them so often that I basically made it a rule to say no because I knew it would be hard to make it work with my schedule, and C) with all the products and people I end up genuinely and organically promoting on this blog, I haven't felt that there has been a lot of room to promote anything/anyone else! But NOW I feel like I am in a position where there are so many bloggers I am close friends with and I see so many collab opps in our future that it makes me super excited… And they all have philosophies / styles / recipes that I simply cannot wait to share with you!
 TRAVEL! I will continue to travel a lot this year, and I want to maintain the awesome travel section of the blog that I got to begin this year. Between Costa Rica, Hawaii, New York, Chicago, Seattle, Italy, France, Northern California and more… This blog has racked up quite the fun amount of travel content!! That's something I definitely want to continue.
Style! Over the years I have developed a pretty unique style that I'd say falls between bohemian, beachy and athleisure-inspired… That is something I want to share more of on the blog with you this year! I also have an obsession with side braids, chunky sweaters, leather bags, printed watches & more… Something I barely ever write about on here but this year I believe I will have the time to do so. 🙂
YOUTUBE! Sooo last year I created my YouTube channel, and for a while I was really into it! Then I sort of stepped away from it because there was a period of time where I was getting so much hate & negativity from the vegan community on my channel that I felt a little discouraged and wanted to lay low for a while until the craziness died down. I love making videos and working with fun production teams, so this year I will definitely focus more on the channel and bring you guys more fun videos and tutorials! Here is one of my favorite videos from this year!
Running Deets! I have gotten far more into running over the last several months and will be running the LA Marathon this Feb. Lots of running updates to come and I don't see them stopping anytime soon. 🙂
WHAT DO YOU WANNA SEE?! At the end of the day, I can write about anything & everything in my life but it's way more important to bring you guys what you are most interested in. Comment below and let me know what you are most excited to see this year and I will absolutely bring it to you!! You can be as specific or as general as you want. I love when you give me detailed post ideas, so bring it!!!!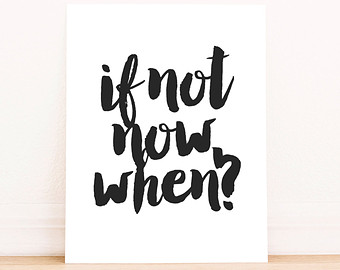 BASICALLY… I am feeling beyond recharged and inspired and cannot wait for what 2016 has to bring on the blog and beyond. 2014 and 2015 brought me this blog, my social media accounts and you guys, and 2016 is all about honing it and maintaining the awesomeness!! I feel lucky, lucky, lucky. 🙂 More details to come on my new schedule & detailed plans for the year… But this is good for now. Love you babes.