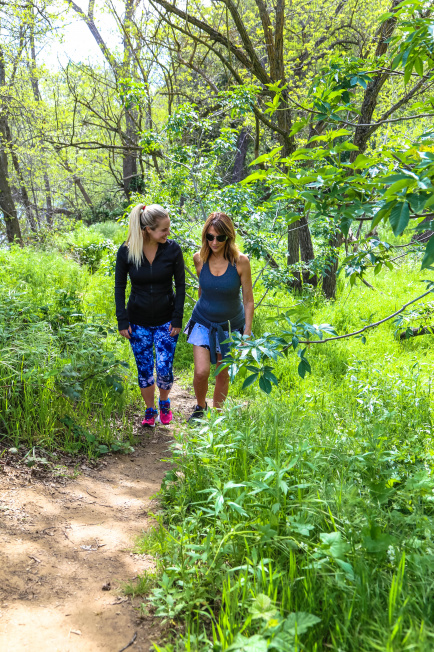 TBB Tips: Springtime Flash Sale You Need to Know About!
My loves!!! Springtime is here — don't even ask me where winter went, because this year has officially been flying by faster than any other so far, in my world at least.
If you're anything like me, the weather change has me thinking, thank god it's warm outside again because I never really stopped wearing Spring/Summer clothes (I'm stubborn like that — and it's okay because I live in LA where winter ain't no thang.)
But, on the contrary some of you may be thinking, "Sh*t, it's warm again. Do I even OWN warm weather clothes anymore?"
Not to fear. Sales on sales on sales, you guys. Including the site where I snagged these fab Electric Yoga clothes & Manduka yoga mat & mat towel — HauteLook!
HauteLook is owned by Nordstrom, and they have thousands of the top fashion and lifestyle brands on their site with amazing savings — including Electric Yoga, Brooks Running shoes & Manduka pieces that I photographed for this post! Their three-day flash sale event for Spring begins at 1pm PST today and ends at 1pm PST on Saturday (April 2nd.)
The sale includes fitness-inspired clothing, shoes, yoga mats, towels & more for up to 50% off (WHAAAAT!) !?!? They also have free shipping for orders over $100, to add onto the good news. A.k.a… Get on it! All of my staple items in a nutshell.
BTW… How beautiful is Sactown? The American River gets me every. single. time. I am in love. 
Springtime looks are the happiest. They are the bright and bold colors that we strayed away from during winter, and the fun flowy vibes that would have chilled us to the bone when it was still colder out. For me, Spring is also the resurgence of confidence in my body with clothing that bares more arm, leg, neck and chest than winter clothes — a.k.a, if you are workin' out and feelin' good about yourself, Spring is the time to flaunt it.
These blue & white tie-dye Electric Yoga pants make me happy, and do they not scream Spring by blending into the sky? (And by blending into my eye color… Bright blue is my jam for a reason!) And the jacket is so comfy too. 
I am not sure if I have ever fully mentioned how much I live in my Brooks Running shoes — but I do, and this bright pink & blue variation is my absolute fave. I trained for the marathon in these very shoes (Brooks Glycerin 13), and they have more arch support and cushion than any other shoes I've tried. Literally 26.2 miles with only ONE blister… That's what I call a win.
This Manduka mat & mat towel are also my go-tos… No one really holds a candle to Manduka when it comes to durability and bright, fun, spring colors. I am pretty sure I have a lifetime warranty on my first ever Manduka mat, because they are THAT good and that reliable.
They translate to hiking clothes too. Say hi to my mama! Her fashion blog for women over 50 is coming soon, and I can't WAAIIITTT to share with you guys. 😉
And the clothes are great for swimming! JK. Not swimming. Just couldn't pass up an opportunity to shoot these Electric Yoga pants by the water… Such a gorgeous color.
Just keepin' it real & sharing a fave with you guys. Check out these events on HauteLook & read more here! I am so stoked about it and thrilled to hear what you think — hope you find as many great pieces as I did.
XO