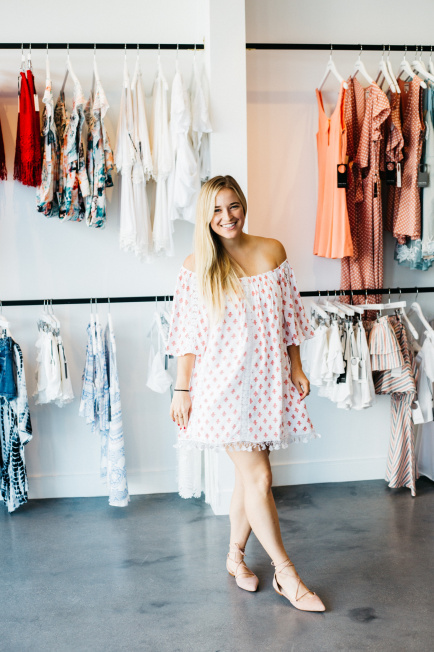 The Dreamiest Tularosa Outfit ( + A Dress I Can't Live Without )
Happy Tuesday, loves!
Thanks so much for your comments & love on my gluten-free toast 6 ways post yesterday. I have been getting back in the kitchen lately in a very real way to create recipes for you guys — which, as we know, is something I sort of didn't do a lot of for a long while!
It's been so healing being back in the kitchen. I had no idea how much I missed the creativity of recipe development, food photography, and healthifying the foods & desserts we all know and love.
That being said, I'd love recommendations for foods you want to see me recreate in a healthy way! This blog is all about bringing you guys what you want to see and keeping you happy — because you allow me to do what I do. So shoot in your suggestions & recs! #TBBKitchen is back, baby.
Yesterday's Yumness…!
TBB x REVOLVE
And the lifestyle content isn't going anywhere! Today is a photo journal style post of a super fun TBB x REVOLVE collab.
I had the best time at their brand new SHOWROOM a couple of weeks ago picking out goodies for my trip to Austin, and basically fell in love with everything TULAROSA that I laid my eyes on.
Tula's Sara Dress… Obsession. | Raye The Label Shoes… Life. Felt like such a ballerina. (This full look coming to bloggy soon too!)
Tularosa is REVOLVE's bohemian, flowy, hippie, very TBB-esque line. Needless to say I connect with it like woah.
My other REVOLVE fav is Lovers + Friends. It still has that boho vibe but with a little more of a sophistocated day-to-night flare.
If my entire closet could be comprised of Tula + Lovers (minus my activewear collection, obvs), I'd be the happiest girl on earth. I think I'll set out to make it happen. 😉
TBB x Tularosa Wonderland //
Photo Journal Style, BABY.
This starry top is everything & more. | & the Serene shorts are the absolute comfiest.

Close up of the Belton Top. DREAMZ!
Even closer up. Luv. 
And a close up of the shortski shorts! Also great to travel in — trekked around Austin in these babes.
Yeah, I'm lookin at you!
More Tularosa x TBB to come… Lots of cutie flowy outfits to share with you guys. <3 You can shop the looks below if you love as much as I do!
How's everyone's Tuesday going?!