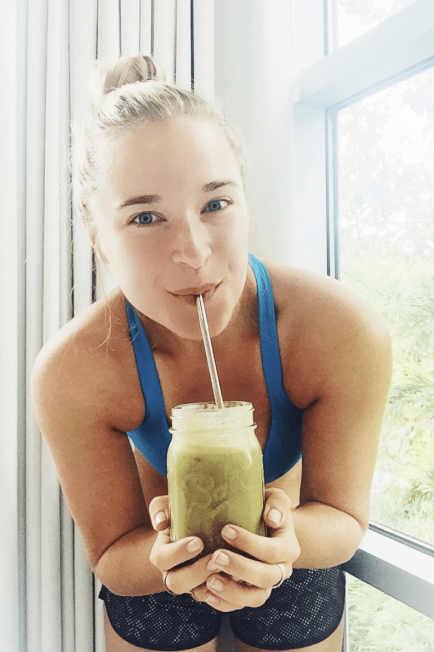 Hi loves! Today will PROBABLY be the shortest blog post in the recorded history of TBB time.
The funny thing is, the history of this blog is actually 110% recorded (obvi), so I get to sound cool by saying that & having it actually be legit…
Anyway. Today I have a question for YOU (!!!).
You may have noticed from my Lifestyle Blogger Dilemma post about a month ago that sometimes being a lifestyle blogger vs. a straight food, fashion or fitness blogger can make me feel like my content is all over the place. In a way, I LOVE it, because I do feel that it would get old to only post about one subject day in and day out. But in a way, it has me constantly wondering… What do you guys like to see best?
Because you are the most important.
Since I love ALL of it, but I also like to see some serious consistency when I can, let's pick & choose together.
I've broken it all down into a few categories & types for ya, and I want you to tell MEEE either through the comments on this post, via email, via Instagram or Snapchat, anything you prefer, what YOU like to see best from this blog and my social media channels. 🙂
You can pick as MANY or as few as you'd like… Or rank them all for me if you are up for it! Anything you really hate to see? Be honest.
BTW, the blog will continue to have all of this content. This is the PLACE for all of the content, and it's not going anywhere! This is more for me to gauge what I should & should not be posting on my social media all the time, because that's where I want to remain a little more consistent image-wise, etc. And also for me to gauge how much of each type of content I should write about on the blog! Ready? Let's do this.
Categories AND Sub-Categories:
Fitness:
Running posts, Yoga posts, Yoga videos on Insta, Yoga tutorial vids on YouTube
Food:
Healthy restaurant reviews, healthy recipes, Eating disorder recovery blog posts, Healthy food brand giveaways, TBB Wellness Tour, Ayurveda / stomach probs posts
Fashion:
Activewear reviews, swimwear (beach posts!!), fashion insta posts
Miscellaneous:
TRAVEL, Beauty, Giveaways, LONGGGG A$$ captions or blog posts about what is on my mind, self-care posts, inspirational quotes, "Thinking Out Loud" posts, Day in the Life, sweaty gym selfies (#yee), "behind the scenes" pics with my family, friends, Hudson, etc., high quality curated pics, videos & interviews with other people in the fitness world!
Social Channels:
Just tell me which is your favorite place to get TBB content… Especially now with the whole Insta vid / Snapchat dealio going on, I am really curious as to what you guys prefer! Are you an Instagram blog follower or a website blog follower? LOVE to know. Do you want more YouTube content?!
Instagram
Bloggy
Snapchat
YouTube
Instagram video
FB / Twitter
Pinterest
Let's hear it!!! Also, tell me if I missed anything. Lately I have been enjoying structuring my social media as a sort of "behind the scenes" reality show vibe as in showing you what I am up to in a chronological, consistent way rather than just popping in with random photos about random things. Ya know?
Can't wait to hear what you guys think!