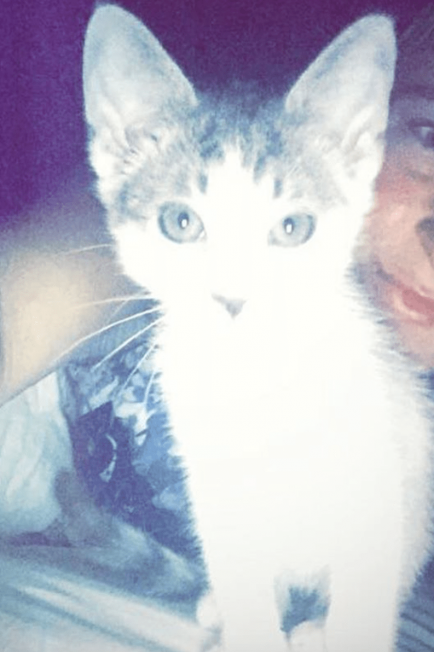 Soul on Fire // New TBB Series
As I mentioned a bit in my last post, I spent some time brainstorming this weekend and an idea flew into my head that I could not ignore.
Sometimes when I first wake up I lay in bed for a bit, dreaming of the Bulletproof coffee I'll make when I finally get up and mosey into my kitchen — and that blissful little amount of time before I get out of bed or do anything is one of the best times of day for new ideas to pop into my mind.. as long as I am open to them.
The most creative ideas, I may add. Because there is something about the early morning that separates us from the hustle & bustle of every day life… Something that I believe keeps us way more in touch with who we are at our core.
So on Saturday morning I was laying there, stretching my arms above my head for my firstttt little movements of the day, and I thought about something I think of all the time — if my blog name wasn't TBB, what would it be?
I love TBB and wouldn't actually want to change it, but the name Soul on Fire popped into my head and sent a shiver down my spine. As my blog has evolved more and more into this "online diary" about being passionate about our lives (and mainly about wellness), it felt so freakishly fitting.
I am addicted to setting my soul on fire. There's an adrenaline rush to it, and getting as close to that as possible every day is my number one reason for being.
I know I got the inspo from a book called Brain on Fire I read several years ago that was incredible… (read it if you haven't), but to me the idea of "soul on fire" has to do with being so incredibly passionate about something it practically hurts. In the best way.
In the same vein, on that same day I rediscovered an old song I was OBSESSED with in high school called Break Myself by Something Corporate. One of the lines in the song says, "It's electric, the neon hurt inside your phone call" — and those two words: "it's electric" bring the same feeling to mind: being so, so die hard in love with something/someone/life itself, that it's just electric.
There's an electricity that goes down when we are doing what we are meant to do, & existing where we are meant to be.
SO! I am def not changing my blog name, don't you worry, but I do want to start a series called Soul on Fire.
I will talk about the things that currently set my soul on fire, like yoga, people, running, travel, music, fitness, photography, loving on my closest humans, HUDSON, all that jazz.
And I want to incorporate YOU guys into it just as much! Send me your Soul on Fire stories… Either through email ([email protected]), Instagram DM, in your own Insta captions with #tbbmademedoit or in the comments section of this post, and I will publish at least 3-4 "Soul on Fire" stories from you guys every time I run this series.
After all, the main reason for this blog's existence is to inspire you to fall madly in love with your life — from your body to your soul and back again.
Who has soul on fire stories to share with me?!? Anything that you do or love in your life that makes you feel fully, passionately, totally alive. Or a specific moment in time that made you KNOW you were right where you meant to be. Tell, tell, tell!! <3
(My SOUL ON FIRE story of the week is short & sweet: I've had Huddy for one full year and one week now. Thinking about him and looking at photos from when he was a miniature little mouse when I first brought him home sets my soul on fire… Times a million. He made me a mama, and changed my entire perception and outlook on life. I would give anything for him, and crazy enough it makes me understand how PARENTS feel about their kids — he's my everything.)