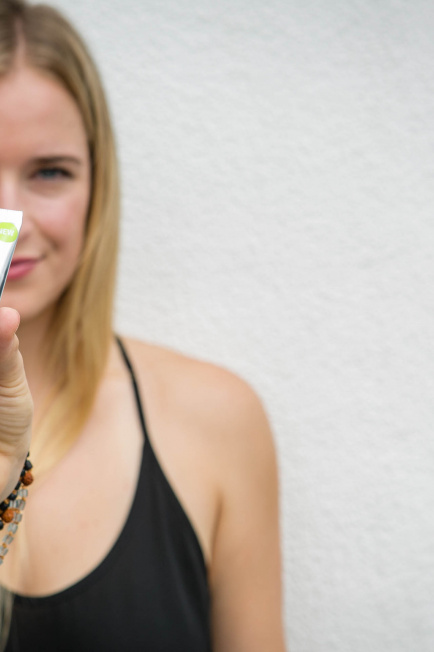 Hey guys! It's been awhile since I have shared any skin products with you that I am loving lately, which is mainly because… I've been trying a bunch of them out and I have a major running list of faves right now.
Ever since my Panchakarma, people have been telling me that I've been glowing from the inside out. To me, there is no higher compliment in the world.
I put such an emphasis on taking care of myself from the inside out so I can radiate those good vibes and inner health on the outside… So when my skin actually shows it, I am real happy.
That's why my main stipulations for skin products are: natural, skin-healthy ingredients and no steroids.
In the next few weeks I'm going to do a big roundup of all of the skin products that have helped my skin calm down (and glow! yayyyy), but today we are going to focus on my lifesaver Eczema Balm from Skinfix. 
First, there are a fewwww things you may not know about my skin if you don't know me super well, so let's get into it.
Story time:
A) I have SUPER sensitive skin…

My legs, chest, and arms

get inflamed with eczema if I don't take every precaution against it. (Main precautions = showering right after the gym, wearing sunscreen in the heat, always staying super moisturized, sleeping enough, resting when stressed & using my

Skinfix Eczema Balm

). More on that in a sec.
B) I had always had very clear skin until I was about 22. I was

vegan

at the time, and my skin was starting to get super orange and I started to get a lot of breakouts and rashes around my lower face area. Then, when I reintroduced meat, my hormones went CRAZY & my skin went absolutely batshit. I broke out like wildfire in all of the hormone-sensitive areas… around my chin and lower cheeks. It was a nightmare.
For the first time in my LIFE I started having to think about wearing foundation and face makeup to go out in public. I am very, very low maintenance when it comes to makeup… and by that, I mean I legit don't wear any.
More on my acne story another time, but it was all pretty nuts until I got it under control.
Beyond the acne issue that I experienced post-veganism, I have had sensitive skin for as long as I can remember. I am a highly sensitive person (if you can relate- you've gotta read this book if you haven't yet on Highly Sensitive People… it's seriously life changing), so from my digestion to my skin I experience a ton of sensitivity.
Beauty foods + essential oils + my fave skincare!
Insert… eczema. It happens to the best of us. Actually, eczema chronically affects about 1 in 5 adults and every year that number continues to rise. Which makes me think that everything going on in our environment is not helping… which really freaks me out. But more on that another day.
Eczema is extremely uncomfortable. My skin will get dry, red, itchy and flaky with absolutely no warning — none. 
Unfortunately most of the products on the market have steroids in them, which honestly do more harm than good to our skin's natural moisture barrier. Skinfix Eczema Balm is a natural medicinal alternative that really, really works. It is packed with 2% colloidal oatmeal – twice the level of other eczema products! And did I mention NATURAL?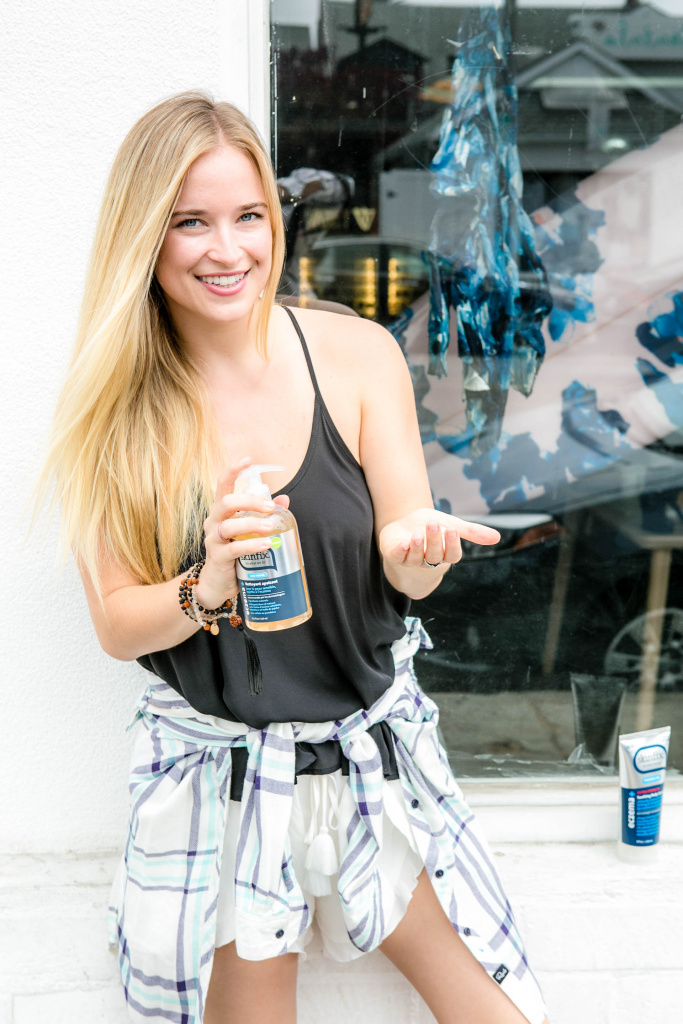 The other thing it does is repair the skin barrier with natural shea butter, soothing botanicals and emollient protective oils. It contains 0% water, so the healing is concentrated. 
I like to use the balm specifically for my eczema flare ups along with my other Skinfix products like the Soothing Body Cream and Soothing Lotion so that my skin glows from the inside out.
It's pretty amazing what using natural products will do for you on the inside. I personally feel so much better about what I'm putting on my skin when I know it's natural — which I truly believe makes the product work better too because there is no stress on my side.
Our skin is our largest organ so we have to take care of it (!!!!). 
And no one wants to deal with feeling uncomfortable. We are all busy, on the go people! We shouldn't have to deal with nasty breakouts and eczema rashes all over our bods. 
If you haven't tried Skinfix yet, you should definitely check it out. You know I only recommend tried and true products to you guys… Things that I really love, use, and believe they WORK. Obviously we are all different so what works for me may not work for you, but it is worth a shot.
Also, FYI: I was compensated by Skinfix to write this post. It's an awesome partnership because I genuinely love the company and it's been a blast to watch them grow!
Leave any questions  below and I'll be sure to get them answered for you! Who else has experienced the issue of eczema? It's National Eczema Month, so now is the time to get the conversation going! <3