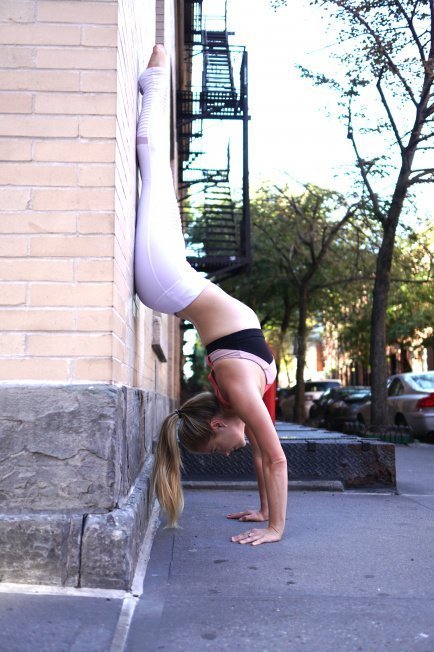 Finding Your Exercise Groove
( FYI: This is a prelude to another very exercise-fitness-musing kinda post that will go live in a few days, so if you like this, keep that in mind. 🙂 )
Sooo, I have given this a LOT of thought lately. Partially because it's a frequently asked question, for sure, and partially because it's an ever-relevant topic in my life.
HOW to stay inspired to workout when you just don't feel like it, how to find your groove + balance with diff types of workouts, and how to motivate yourself to do whichever type of workout you just aren't feeling into lately…
All of it fascinates me. Very, very intrigued by it.
Photo by the amaze Tamara Muth-King
A few posts I've read lately that cover the topic really, really well:
*How To Do Yoga Without Making it Your Life, by Kristine Ciardello
*29 Smart Ways to Motivate Yourself to Workout, Buzzfeed
*THIS MENTALITY !!, by Kayla Itsines (for those who just down feel motivated at all to workout because you feel like you have "failed" at it before)
*WISE WORDS about "dieting," by my girl KELLY LEVEQUE. Not necessarily fitness related, but can be applied to any aspect of wellness!
*This INSTA post of mine, just to give you context on how I've been feeling lately w/ working out — a.k.a ALL I wanna do is yoga.
So! Let's discuss.
My answer to this "how to stay inspired" dilemma is two-fold, because…
a) I strongly believe we should find the workouts that we enjoy most, because when we are doing something we love, we enhance our lives in the best of ways. Plus, it guarantees longterm consistency if we LOVE what we are doing for exercise.
b) On the contrary, I also believe in challenging and pushing ourselves to exercise even when the going's not easy. For example… I was scared shitless to run a marathon, did not consider myself a "runner" by any means, often did not feel like getting out of bed for my Saturday morning long runs during the training process, but DID IT ANYWAY and crushed one of the biggest, proudest accomplishments + bucket list items of my life.
So… yeah, I don't have a straight answer for you.
As with most things, I feel that there is a BALANCE to staying inspired + motivated to work out.
I do believe the biggest, most rewarding fitness transformations happen when we push ourselves, try new things & get outside of our comfort zones. And it's only human to SOMETIMES feel more inclined to sit on the couch and watch our favorite TV show than to get out the door and go for a sweaty, heart-pumping run. That doesn't mean the couch is the winning choice.
My number one tips for staying inspired: 
+ when you're feeling unmotivated to get off the couch, try to channel how you feel AFTER a workout… that glorious, sweaty, "I just kicked ass & I can't believe I didn't actually want to do this today!", world on FIREEE feeling. It's unbeatable.
+ remember your longterm goals, and keep in mind that true progress happens over time… slowly but surely, positive choices every day will transform your body & mindset. The best things in life take time + consistency.
+ WORKOUT BUDDIES. I swear I wouldn't run at all if I didn't make running plans with people, or set OrangeTheory dates 2-3 times a week. If you're meeting someone at a workout, you'll sure as heck show up.
+ prioritize, prioritize, prioritize. The biggest workout ruts I get into are when I am super busy & feel I don't have time to squeeze in exercise. But when I block out time in my day to work out, or BETTER YET make sure it is a part of my routine… then I never miss a workout. Right now I am all about the lunchtime workouts (midday break!) and/or evening workouts so I can just make dinner and chill afterward. Morning workouts just aren't calling me right now and I am totally cool with that!
+ comparison will get you nowhere. If you LOVE yoga but you follow a bunch of ripped bodybuilders or competitive runners on Instagram, you might be setting yourself up for the age-old failure-by-comparison issue. I love following bodybuilders and fitness competitors… I think their strength is beautiful and their motivation is beyond inspiring. HOWEVER, my body just isn't going to look like that any time soon unless I start a straight-up shred-style program — which doesn't fit with my lifestyle right now or my longterm goals. So I try to follow more yogis, lifestyle workout peeps, and balance-minded ladies to remind myself that working out is all about the inner transformation… it helps stop the comparisons.
+ workout to FEEL good, not to look a certain way. If you exercise based on feeling, I swear you'll find so much more motivation along the way.
+ don't fall into the "well, this week I haven't worked out yet so I may as well just keep not working out and begin my transformation next week." #NOPE!!! Start now. Waiting will always, always keep you in a rut far longer than you need to be.
Photo by Renee Choi // so many more to come in my NYC recap post next week!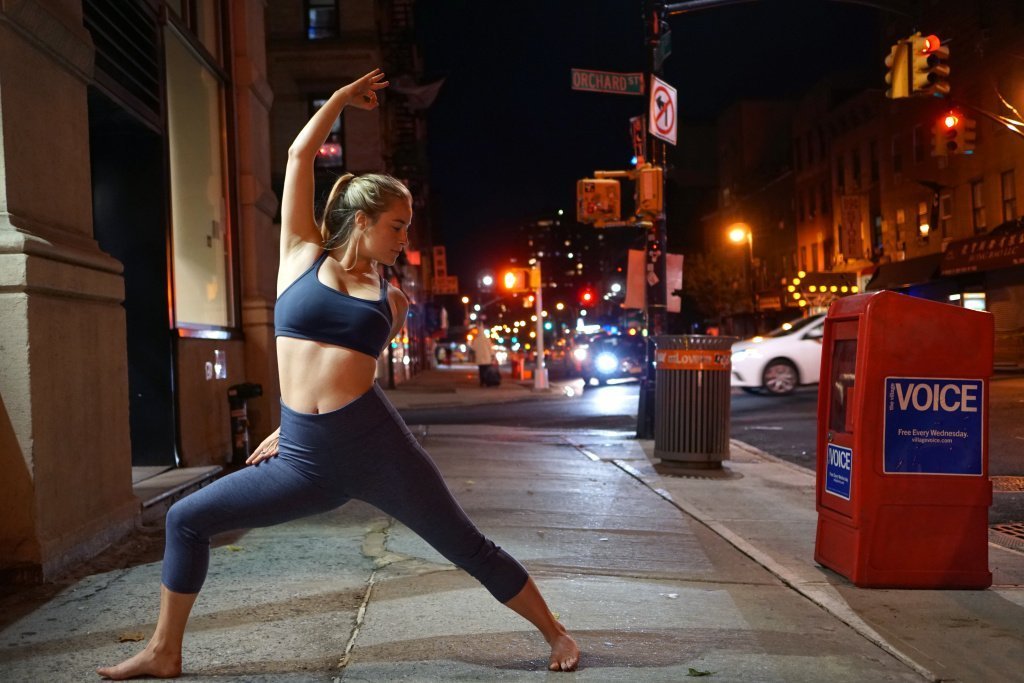 I hope this helps!!!
Trust me, I get into all sorts of ruts too.
After my Panchakarma, it was challenging to get back to my regular workouts. My body was in such a CALM STATE and so was my nervous system — and getting back into my usual HIIT workouts terrified me. I was afraid I'd lose all my calm, zen, transformed juju that I worked so hard to get!!
But instead of freaking out and comparing — I accepted it. I thought, K this is cool, I am just going to roll with it.
And now, I am at a new stage. I am ALL ABOUT DA WORKOUTS.
I went through a phase a couple of weeks ago where I legitimately had zero time to workout. I was busting my ass trying to get ready to leave for NYC, in hours and hours and hours of teacher training, assisting classes, writing blog posts, doing photo shoots, driving back and forth to Laguna for a weekend with my fam… and couldn't find time to work out if my life depended on it.
And at that time, it struck me: I. AM. SO. LUCKY. to be able to work out the way that I do. To have a flexible schedule and a budget that allows me to exercise, try new studios, and prioritize exercise in my life. Oh, and an ABLE BODY that allows me to do so.
Photo by Renee Choi
So my last & perhaps greatest tip is….
+ every time you work out, do it with intention. Dedicate your workout to someone who wishes so badly that they could move their body freely, but they can't. Maybe they don't have an able body, maybe they're suffering from an injury or disease, maybe they have a schedule that simply doesn't allow it and it's all they can do to get through their regular day withOUT exercise… there are so many reasons, and we are so lucky to be able to have the option.
SO do it. Don't let your fears and comparisons get in the way. It's so, so worth it, my loves.
Thoughts?! Who has gotten into these workout ruts / how do you get out of them?! Would love to hear. <3 XO