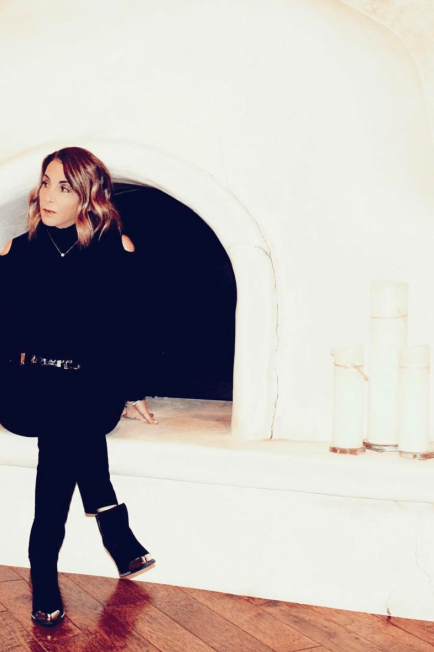 Hi beauties!
It struck me the other day that as much as you know about me, from wellness to exercise to deep thoughts to my obsession with living a soul-on-fire lifestyle – I have never really shared that much about my family.
I mean, over the years I sort of have but I have never written a straight up blog post about them.
If you follow my Snapchat, Instagram stories, or my personal Insta (@jojoyounger!) then you probably have a general idea about how hysterical my family is and how much time I spend with them, but there's a good chance that you're probably even MORE confused about the details of my fam if you've seen bits and pieces on those platforms.
Reason being… I have a funny family.
You'll see what I mean by that in a second.
My Family Tree //
On one hand, I am like an only child because in some ways I grew up like one — and that's part of the reason why my parents and I spend SO much quality time together, the three of us. It's sort of like they're my siblings, my best friends, my photographers (lol), my accountant and assistant (not kidding), travel partners, and seriously my two favorite people on earth to be with.
On the other hand, I have three older half-siblings who I have always considered my "full" sisters and my brother, and I can't imagine being a TRUE only child and not having them, their spouses or their kids — many of the closest people in my life. It's just funny because they are 14, 21, and 23 years older than me. When I was born my brother was already in high school, and he was the youngest of the older three.
All four of us running a half marathon together almost two years ago. <3
So really, my nieces Isabella, Olivia and Kealey & my nephew Theo are far closer in age to me than my siblings are. People always assume that Isabella (13) and Olivia (8) are my sisters, which I love. Because I consider them my sisters, even though they're my nieces. Not only did we grow up closer in age (especially Bella and I), but we have always been insanely bonded. It's a very, very sisterly relationship.
Which is why people who know me from afar always 100% assume that I have two little sisters! I kinda love that and don't always clear up the confusion because I feel like they are my sisters in almost every way.
My mini-me Isabella. <3
And my nephew Theo was born when I was 6! So I basically took him as my own child (lol, or tried to) because I was so excited to have someone close in age to me after being the VERY youngest for so long and always yearning for that built-in playmate. Now he's a sophomore in college in San Diego!
Mid Boomerang but still I think you can see… I am not your normal aunt. I'm a cool aunt. (Mean Girls, anyone…? LOL but I am sort of serious.)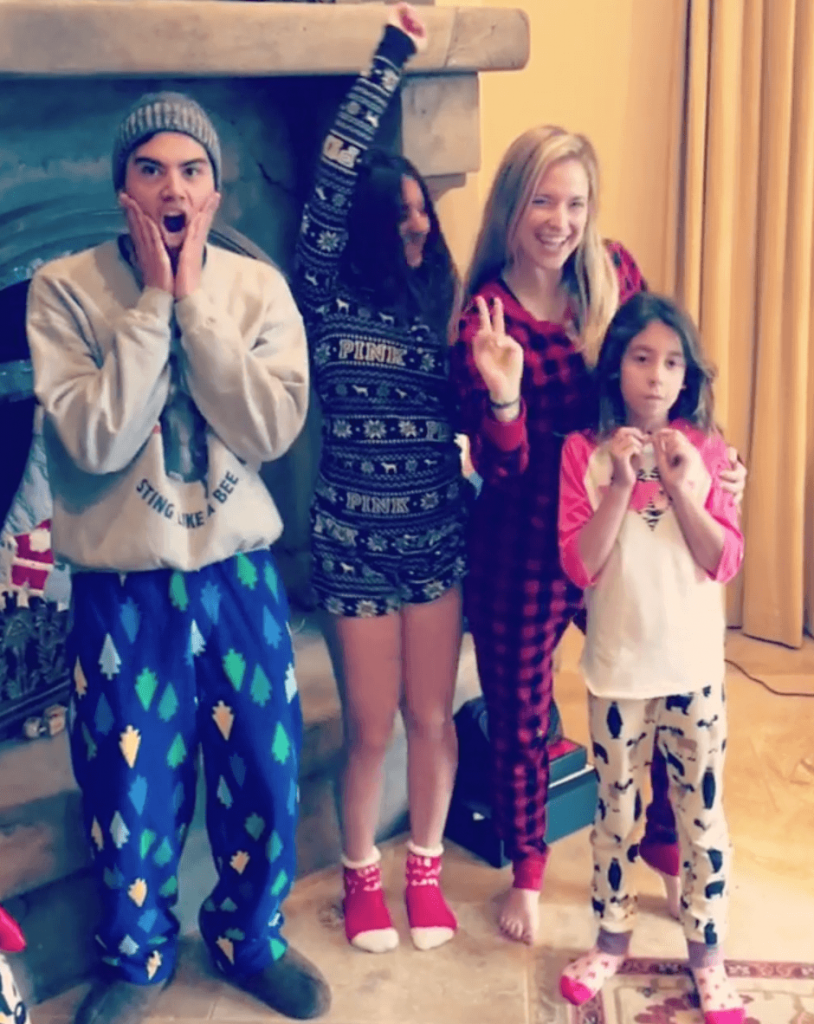 Beyond the half sibling, niece & nephew confusion that seriously happens to baffle even some of my closest friends — it gets even more confusing for people.
My brother-in-law Jeff (my sister Melissa's husband) is very much like a brother to me. Jeff and my sister have been together since I was five — so I hardly remember a time before she was with him. I mean, I do, because I remember her boyfriend Mark vividly (#SorryJeff, LOL) but Jeff has been in my life for every single milestone, every single thing.
Also, Jeff one hundred percent acted like a kid with me starting from day one when I was little. We chased each other around the house, he hid my Beanie Babies from me, I once punched him in the nose and accidentally made him bleed (heavily… lol), I was the flower girl at their wedding, on and on… overall, I consider him a brother. I CALL him my brother. I guess that's what you do when you have a funny family like mine.
Continuing the confusion people usually already have, my dad was obviously married before he met my mom, to his first wife who is the mother of my three half-siblings. And of course she is the grandmother to my nieces and nephew. People ask me all the time, "OMG, do you know her?!" Of course I do. She is my siblings' mom, my practical-sisters' (Bell & Liv) Grandma. I see her a lot.
My dad looks extremely young. But he's actually 70. People wonder MAJORLY how he can have a 50 year old daughter, and it's because he had a child right out of high school. Then two more. Then another (me). And wildly enough, he still looks insanely young.
How fun is my dad? I think I will spend the rest of my life trying to convince him to get an Instagram for his #ByronAdventures.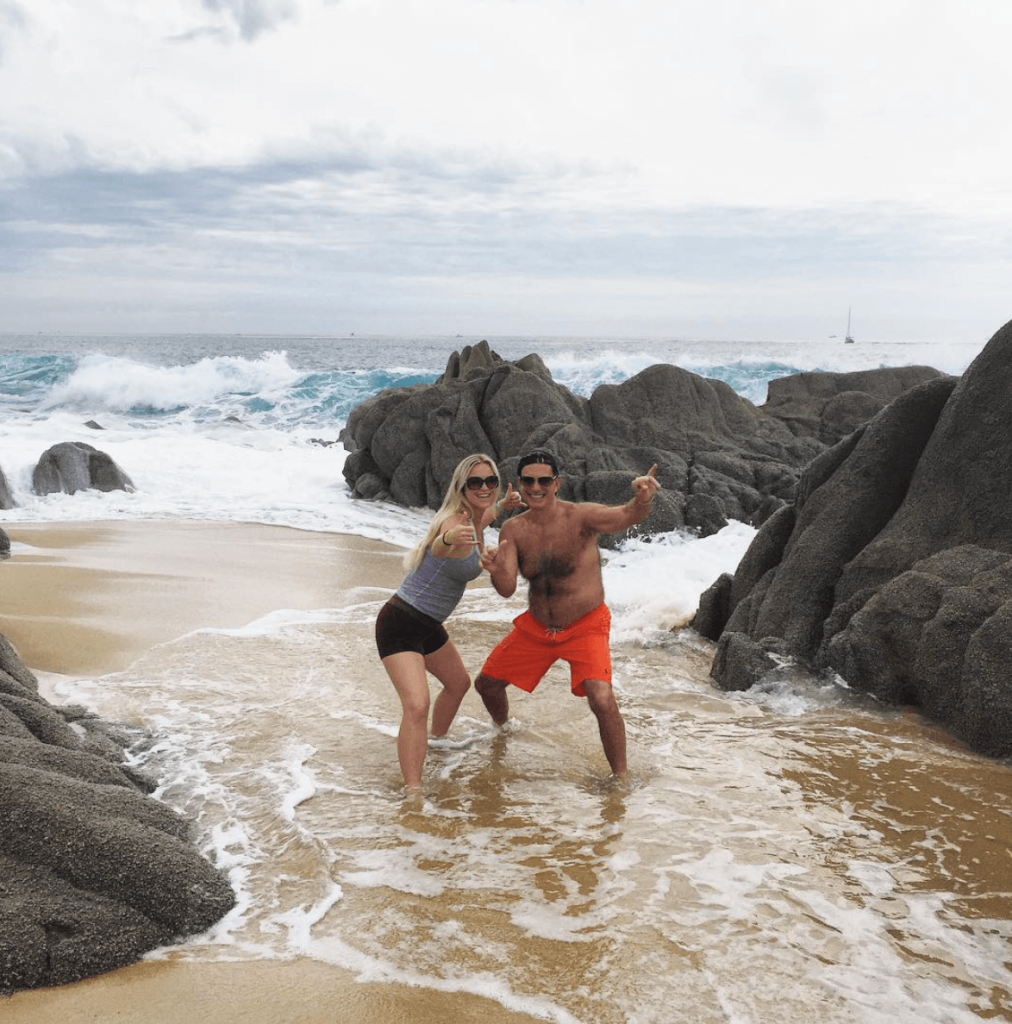 So the questions / assumptions I get most frequently are:
"Are Bella and Olivia your sisters?"
"Is Missy [my sister's nickname] your aunt?"
"Oh, Bella, Liv, Theo & Kealey are your cousins!"
"Your parents aren't married then, since your mom is the step mom to your siblings?"
"Ohhh, if you have half siblings then that means your parents are divorced!"
"Then your dad's ex wife is your step mom?"
"So…. WAIT. You're actually your mom's only child?!?!" (Yes. But it really doesn't feel that way!)
That's why you'll see on a bunch of my vacation photos and videos just my parents and I, while other times you'll see the WHOLE crew.
My babies.
My parents really don't have young kids anymore, even though people see them with my nieces and nephews and assume that they're their kids! They have fully grown children for the first time in my dad's long, long, long years of raising kids.
Oh, and my mom is my BEST FRIEND !!! She has an amazing fashion blog that you all need to see, Dirty Martinis and Skinny Jeans. 🙂
I ended up sharing this story with some friends a few weeks ago and it turned out to be so fascinating to them (the whole dad being married before, the fact that my half-siblings really aren't my full siblings, the age differences, the fact that I was an aunt at 6, etc.) that I thought woah — maybe I should write about this.
I always love being able to share more of myself and my personal life with you guys. You guys are my FRIENDS after all — I feel like you should know everything? Right?!
Ultimately, the awesome thing about growing up as an "only child-at-home" (maybe that's what I will start to call it) is that I had the opportunity for my friends to become like true family to me.
So many of the girls I grew up with have become what we consider lifelong members of my family. They are like sisters. I always brought friends on vacation, which was awesome. I still do that – LOL!
I think it also gave me the super trusting nature I have now, where I always want to gather people into my life and love on them like they are family.
The people who are closest to me are so deeply embedded into my heart, from my half siblings to my nieces & nephew to my lifelong friends who have become like family.
Now… I know when I have kids I want several. I think growing up with a sibling close in age would have been super special, but I also know that my nieces, my friends, and even my parents in a way have filled that role for me and I have a crazy special relationship with all of them.
Plus who knows, I like to be the center of attention and having a sibling close in age could have been detrimental to my particular personality. (HSP alert!!!!). It should be no wonder to all of you now that I was gently guided into following my every passion & dream… I had endless time to explain it ALL to my parents, endless support, and endless love.
I love, love learning more about people's families and their dynamics. Tell me more!!! Do you like these personal types of posts? If so, I will keep them coming! They are fun!