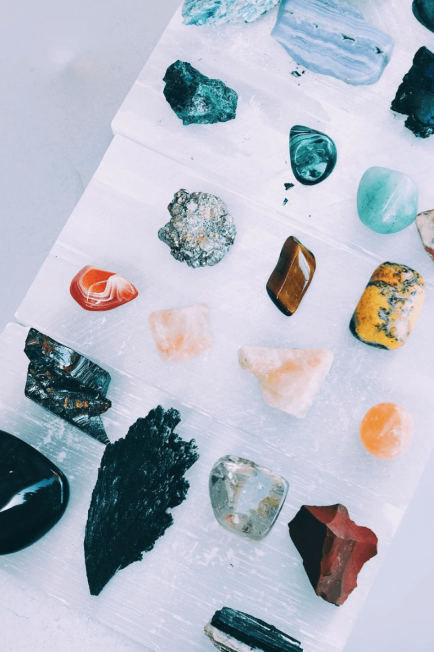 inspiration // tips for finding your flow + LIVING in your most inspired state of mind
inspiration is such a funny thing.
it can come in so many shapes and forms, and it can last for however long or however short it wants to.
sometimes i feel like i am living in a bright, white, radiating halo bubble of inspiration that is just there and allows me to be in true inspirational flow and feels like it will never go away. in that state of mind, i feel ALIVE and clear and excited about every new idea that flows through my body, knowing that i am connected to my deepest core and to something beyond myself.
that is when i come up with new ideas for the blog, my brand, the podcast, yoga sequences to teach, etc. and when questions i have about my personal life + my career are resolved in my mind with crystal clear clarity.
then on the flip side, inspiration can dwindle and sneak away just as curiously as it came. for me, that inspiration-suck usually happens when i am overtired, overworked, and moving through life at a super rapid pace that doesn't allow me to slow down and reconnect. it also happens when i don't listen to my gut, ignoring it in favor of pleasing someone else or trying to go with someone else's flow when i know that "flow" is not right for me.
those are some key reasons why my personal inspiration tends to fade, but it can happen for other reasons too. like for seemingly no reason at all! that is the most frustrating – when i am alert, rested, and ready to kick ass and create – and the ideas just don't flow.
that definitely happens to the best of us. we can call it writer's block, energy blocks, lack of focus, feeling blah, lack of clarity, whatever it is you connect to the most… but it happens. ALL of it happens to me, and quite often!
i've learned over the years to ride the wave of inspiration and not get too attached to the when, why, or the how long questions about what it is or how long it will stay. luckily i have a flexible lifestyle where i am able to ride that wave, so that when i am not feeling the creation process i can get other stuff done that is still productive – but anyone in any lifestyle can do the same.
it's all about trust, instinct, and living on a soul level.
what i call a soul on fire lifestyle. 😉
finding your flow & maintaining that inspired state of mind //
i am no expert on harnessing your inspiration and using it to its fullest (because we are all so different!) — but i feel like in my own personal life and in my own personal body, i am. because really that is my top priority in life, to figure out how to be the best version of myself, where i am nearly *always* in my flow, so that i can inspire others to do the same.
that's pretty much my mission these days but that's a story for another day. 🙂
so i have a few techniques for how i find my flow and maintain it more and more often. some of my personal techniques may seem a little spiritual & woo-woo to you, so just know that you can tone them down and turn them into something meaningful for YOU because we are all different!
START BY ASKING YOURSELF THESE QUESTIONS?
+ are you an extrovert or an introvert?
and this is not a question asking "are you social or antisocial?" but rather do you gain energy reserves off of being around others, or do you build up more energy and inspiration when you're alone? do you leave big groups feeling inspired and full of ideas, or totally mentally depleted and ready to crawl into bed? when you're home alone, do you get bursts of creativity and feel inspired to get shit done or do you just feel like a lazy couch potato?
chances are, you can relate to all of the above at certain times or another. we all get tired and want to veg the F out sometimes.
but whatever you feel the MOST of, that's what you are. i am a cross between the two… as i am definitely an introvert in the sense that my best work and creativity happens when i am alone and have endless hours to just do ME, and also in the sense that big groups and events that last for long periods of time deplete the living shit out of me.
HOWEVER — sometimes my biggest, hugest bursts of inspiration come from bouncing energy and ideas off of someone else, or in deep conversation with someone who just gets it. this week i had the pleasure of having lots and lots and LOTS of soul-on-fire moments and experiences with people, and all of those situations left me SO FULL of inspiration. so i do have that extroverted side of my personality where i can take in other's energy and harness it to feel inspired + alive, but it has to be a certain type of person. a "high level communicator," as my therapist would say — someone who GETS it and can go deep.
+ whichever answer you had to the above, can you move forward without too much attachment to it?
the reality is, we are a society that LOVES labels. i felt amazing when i learned that i was an introvert and an HSP (highly sensitive person!), but getting too attached to those labels isn't necessary. i do sometimes love, love, love spending the entire week soaking in other people's energy. in fact, what i love most right now about my job is not the being home alone writing (which is sometimes my favorite), but rather the connecting with inspiring humans and interviewing them for my podcast.
i can't get enough of it, or of them!
and everything i am learning from these amazing humans from gabby bernstein, to morgan haley, to jason & colleen wachob of mbg, to people i have spoken to super recently who's pod episodes are coming out soon (emma mildon, kelsey patel, maryann dimarco, and so many more!) is REALLY opening me up to so much more that is so far beyond the surface.
and that is what is really exciting to me right now — everything there is to learn. i am in a spirituality phase, and feeling crazy inspired and open to all of the beautiful things the universe has to offer when we open ourselves up to it. so i think that means that my life right now is meant to be more extroverted than usual, and i'll take it.
i spent several years in an introverted, writing bubble which was awesome and so fulfilling – but life is always shifting and evolving, so i am embracing the RIDE.
+ does the way you spend your time excite you and fill you with aliveness, or does it deplete you and fill you with dread? in simpler terms: does it liberate or, or does it hold you back?
it might seem like a silly question, but so many of us spend time doing things we DON'T want to do! i was a "yes" girl for so long — i didn't want to disappoint anyone. it lead me to end up spending so much time doing things i did NOT want to do, which made it almost impossible to say "yes" to what i really, truly, DID want to do.
i think a lot of us are filled with fear about making changes. cutting toxic people out of our lives, saying no to toxic situations, staying in vs. going out, admitting to ourselves that we don't like our job or our boss… it's all scary and hard. so we avoid it.
but that means we are ignoring our authenticity and our deepest desires to move forward and create MORE and be in our flow! we all deserve to feel that true liberation vs. the limitation.

so… how do you spend your time?! does it excite you? especially your free time – who are you spending it with? are you carving out time for yourself?
i am finally at a place where i wake up full of excitement and ease for the day ahead of me – even my crazier days with tons of commitments. because i simply do not allow myself to do things that i don't like or be with people i don't like… it's just a waste of my time and makes it impossible for me to live in the flow.
+ do you have spiritual or self-care practices? what are they, and are you consistent enough with them that they can make a difference in your life?
the second part of this Q is the most important! consistency! i am working on a whole, huge post about spiritual and self-care practices, because they have changed my life. and the consistency with them is truly what changed and shifted things for me.
i'll just get into it briefly now, but here are some of the things i have been doing that have awakened a whole new, FAR more inspired and excited side of me: kundalini yoga, reiki, acupuncture, meditation, crystal healing and crystal meditation, breath work, vinyasa yoga (always a staple for me), saging my space and using palo santo, essential oils (this is my fave diffuser), speaking with intuitives & mediums and tapping more into my intuitive side, taking long baths with essential oils, infrared sauna, cryotherapy, therapy, reading, reading spiritual texts, journaling, and becoming super aware of what i want + what i need.
so, yeah. that's a LOT of self-care, and that's not even the half of it. living my life this way awakens my soul and makes me so happy. it makes me feel connected to the universe and so aware that there is so much more out there for us… so much more. we just need to connect to ourselves in order to connect to the light that is meant for every single one of us.
and then find that consistency — so set yourself up for success by signing up for a program, a fitness / yoga studio, a meditation series, what have you!! there is so much out there to learn & soak in.
+ do you have a community or tribe around you that supports you finding your flow & living your most abundant, radiant, fear-free, beautiful life?
this is BIG!!
whether you're a natural introvert or extrovert, we all need our tribe. our people. they are everything. we are creatures of community, and without that stable community around us – we are missing out on a huge, gorgeous part of our fullest lives.
a few suggestions…
+ the soul on fire podcast tribe on Facebook is SUCH a fun, open, wellness-minded, fitness-loving, AWESOME group of people that has been really exciting to be a part of and watch grow. join & introduce yourself here! people have been meeting up in diff cities, doing yoga together, making friends, and hanging out. i LOVE IT & i also post all the soul-on-fire podcast new-ness in there, and more!

+ gabby bernstein's free video training that will intro you to a whole new world of creating abundance for yourself, dropping the fears, and living your most authentic life. check it out & opt into her mailing list for ALL OF THE FUN STUFF! she's amazing, and on a personal and professional level she has profoundly impacted my life and my worldview.
+ gabby's SPIRIT JUNKIE masterclass!! you can get on the waitlist *NOW*! this will help awaken you to your purpose in life, and is for those of you who are READY to make the shift but don't know where to begin. gabby & i will be with you every step of the way. if you sign up before june 29th, you will get a ONE ON ONE Skype call with me to discuss your goals and set up a step-by-step action plan to bring those goals to life. go here to check it out, opt in & step into your light.
+ come to the GOOD fest in LA next february! i am teaching yoga, some of my favorite humans are leading guided meditations and teaching kundalini, and i am teaching yoga AGAIN (with my babe sophie jaffe) and there will be so much fun community stuff, yummy food, and people to meet. it's going to be incredible and i can't wait! use code TBB10 at checkout for $10 off of your ticket!
+ join a gym or yoga studio in your neighborhood! my orangetheory LA community has changed my entire life and social circle here in LA, and same with all of the yoga studios i go to (especially habitat where i teach and corepower which i LOVE!). studios have events and workshops that are great places to meet new friends who have likeminded interests and will keep you inspired on and your A game. 🙂
post-orangetheory fitness last night with my bex! bestie since college turned total fitness nut with me. 😉
i know this was a long post!! and i so want to keep going. but i will save the rest for another day and leave you with… gabby's spirit junkie master class (do it with me – it's going to be a HUGE game changer!), her free video training, the GOOD fest in feb, the soul on fire podcast tribe on FB, & of course my podcast + this bloggy!
i will always try to keep bringing the inspirational content that sets your soul on fire — i hope. comment below & tell me your thoughts on this style of post and if you'd like more of it! X
SaveSaveSaveSave
SaveSaveSaveSaveSaveSaveSaveSave