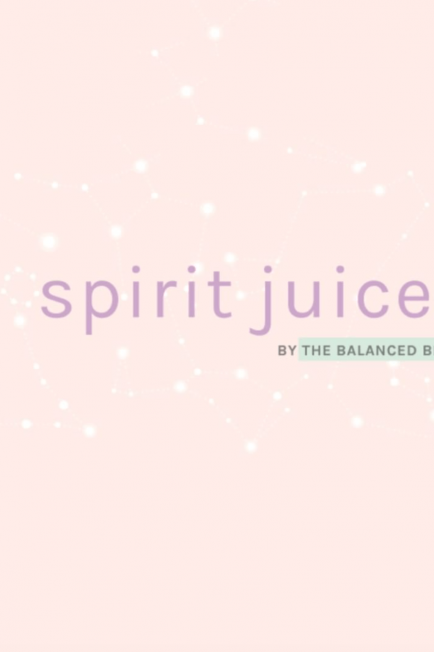 Loving Lately // 10.13.17
Hi beautifuls, and welcome to today's Loving Lately! Firstly I wanted to thank you for all of the birthday wishes, you guys sure made me feel incredibly loved and it is so appreciated I can't even tell you. This Libra chick (Aquarius rising, Cancer moon…!) feels more filled up than ever before.
I had a meditation teacher tell me recently that birthdays are all about soaking in the love, each and every time someone says "happy birthday" and sends you good vibes, that is all good, positive energy we can harness and use in our own manifesting and creating process! How cool, right?!
So that's exactly what I did. And because you guys are the best, the birthday love flowed all the time and in turn set my soul in fire and wrapped my heart in all the high vibe flames!
Now, let's get to it. LOVING LATELY!
We have so much to catch up on, from keto meal planning delivery services (hello, GREEN CHEF!), to my latest podcast episode with the absolutely insaaaanely amazing Shaman Durek, to a much requested book about the moon phases, to a VERY EXCITING new endeavor called Spirit Juice (have you subscribed?!), and so much more.
So! Shall we get started? I feel like hopping right in today, because this is a juicy one.
Loving Lately // 10.13.17
1. Green Chef // The amaze meal planning delivery service I am swearing by right now. They just released their Keto plan which is perfect for all of my Keto babes and the Keto curious. 😉 I fall under the curious category, as you know I am not fully Keto and really don't label myself as anything other than HEALTHY!
So… a little about Green Chef! They are the first USDA-certified meal kit company (how cool is that?) and they have meals that are pre-prepped, pre-cut and planned by a chef. It really doesn't get much easier. And nothing takes more than 30 minutes which is super important to this chick because I lose my patience and never have that much free time… #workingonit.
They don't just have keto meals — they also have vegan options, paleo, and gluten-free! My favorite dish I made from my recent shipment was this mustard pork dish that I photographed like cray. It came with delicious veggies like cauliflower, mushrooms, and snap peas and heavenly healthy fats like walnuts and almond slices. (Who doesn't love roasted nuts? It fills my whole house with the best smell ever!)
The mustard blend was so yummy and took me back to my Panchakarma days — the mustard spices are very Ayurvedic reminiscent, in my opinion! The meal isn't necessarily high in fat, so to hit your desired fat profile for the Keto lifestyle you can always cook your meat and veggies in healthy fats like ghee and avo oil, and top it with fresh olive oil or my current fave: FLAX oil.
They also sent me a heavenly sesame tuna recipe and a merguez chicken recipe! I love their easy to follow meal prep cards (or else I tend to mess everything up, lol), and I LOVE that each serving is only $14.99. Affordable and delicious and HEALTHY most of all.
The packaging is 100% compostable or recyclable (SCORE) and all ingredients are pre-portioned and many are pre-prepped (DOUBLE SCORE). Yes, #tbbapproved. I am a fan.
Who wants to try?! Check out Green Chef here, and their Keto Plan here.
2. SHAMAN DUREK on this week's episode of Soul on Fire! // I'm sorry, but OMG. Shaman Durek is a superhuman in every sense of the word. In this past week's episode, he shared with us his journey to becoming a spirit shaman in which he died (at the age of 28) and came back to life — but not first experiencing what is beyond this universal realm that we live in. He told his amazing story of what happens when we die… where we go, the questions that get answered, and the beautiful souls that we reunite with.
Beyond that unbelievable story that he shares so vulnerably, he also gives me one of the deepest and most incredible shamanic readings I have ever experienced, where I was able to see all of the spirits who live within him and we even detached a negative spirit from ME who was dragging me down, and we released him into the light.
Shaman Durek has changed my life in so many ways in the short time that I have known him. He has shown me what it means to be completely selfless and free of judgement, to love freely and *infinitely* and that all of the "bad people" in this world were once good in their hearts — and they need our love to get back to that.
AMAZING HUMAN, one of my top favorite episodes ever. Give it a listen and let me know your thoughts. He is definitely, definitely coming back on!! You can give it a listen here.
3. This AMAZING BOOK, Moonology! // I will write more about this in my next TBB Book Club post (have you checked out last month's?! One of my fave series!). You guys have been asking me a lot about  where I am learning about astrology, how to get in touch with the moon phases, how to learn about the Daily Moon, what it means for the Daily Moon to be in your house, how to figure out what the Daily Moon of your birthday is each year… etc.! I break it all down in SPIRIT JUICE, but I also wanted to give a huge shoutout to the book where I am getting so much of this amazing info!!
I would love to have the author Yasmin Boland on the podcast VERY soon, so stay tuned for what that might look like and if you follow her on IG… let her know that the SOUL ON FIRE tribe wants her info!!
I love how tangible the info in this book is, and I am now looking into Astrology RETREATS!! I might go to Tulum next April just to study astrology and birth charts… kind of amazingly exciting yes?!?
You can get the book here. If you do, tag me and hashtag #TBBBookClub on your Insta so I can see!
4. SPIRIT JUIIIICE, my newest baby! // This is for all of my fellow galactic loving, astro interested, HIGH VIBRATIONAL humans who want to set their souls on fire on the deepest level possible… and learn a bit about their zodiac sign while they're at it. 😉
Here is the intro to each SPIRIT JUICE email, so you know what you're getting yourself into if and when you join the tribe:
I know you. You eye that Full Moon like you want in on all of its juicy galactic magic, but you're not sure where to start. You want to get into putting crystals in your bra and taking lavender-infused bubble baths, but you're not sure why… or how. Meditation seems fun, reiki looks cool you suppose, you know the universe is calling you to connect deeper, and you're into it. SPIRIT JUICE is for every human who wants the DL on their horoscope but also wants to wrangle in a little bit of magic and a whole lot of abundance. You're in the right place. We are goin' there. And don't worry, you'll get the deets on your zodiac sign too.
Sign up here, join the tribe, and start getting your life changing SPIRIT JUICINESS on!!! LOVEEEE you angels more than life.

Alright so there we have it, angels!! Check out GREEN CHEF, their KETO PLAN, Shaman Durek's EPIC episode, the Moonology book that changed my life, and of course SPIRIT JUICE for all things galactic and juicy and amaze.
What are you loving lately?! I'd love to know! X