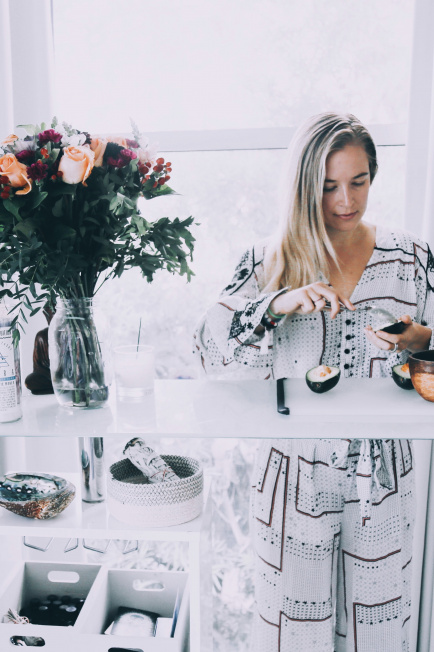 Vanilla Avocado Smoothie :: The ULTIMATE Spirit Juice
Hi guys!
What's crack'a lackin'?
I have been having a blast over on Spirit Juice, my braaaand new newsletter that is all about the deets of the moon phases, manifestation tips, high vibe mantras, and spiritual thangs all around. I am learning as much as I am sharing (and more!) and feeling crazy good vibes about it in the best of ways.
And in the spirit of SPIRIT JUICE (oh my… so much spirit, I can't not) I have been whipping up lots of nutrient-dense, packed-full-of-goodness green smoothies per usual. I am such a liquid meal person, ask anyone in my life. I think I subsist off of liquids (and LOTS of them) until about 6pm every day when it's time for a good, yummy, solid food dinner.
A main ingredient I use in nearly every smoothie is avocados! I am always sad when avocados go out of season here in California, which happens every September. A conversation with my mom last weekend went something like this (as we were shooting photos for this post, because duh #Byron is the best photog there is):
"Have you noticed that avocados are completely tasteless lately? What's WITH that?" – Mom
"Well… it's not avocado season anymore in California! We need to be buying our avocados from Chile right now because their unusually diverse geography & soil makes for the best growing conditions for avocados year round." – Me
"That makes so much sense. Well if so, why did you make us buy avocados for this shoot from Whole Foods? Couldn't we have gotten them from anywhere if they were just going to be this tasteless?" – Mom
"I mean yeah… but Whole Foods is the most convenient always." – Me (when you have a WFM down the street you basically go nowhere else to shop ever… except for Erewhon. And now Avocados from Chile!)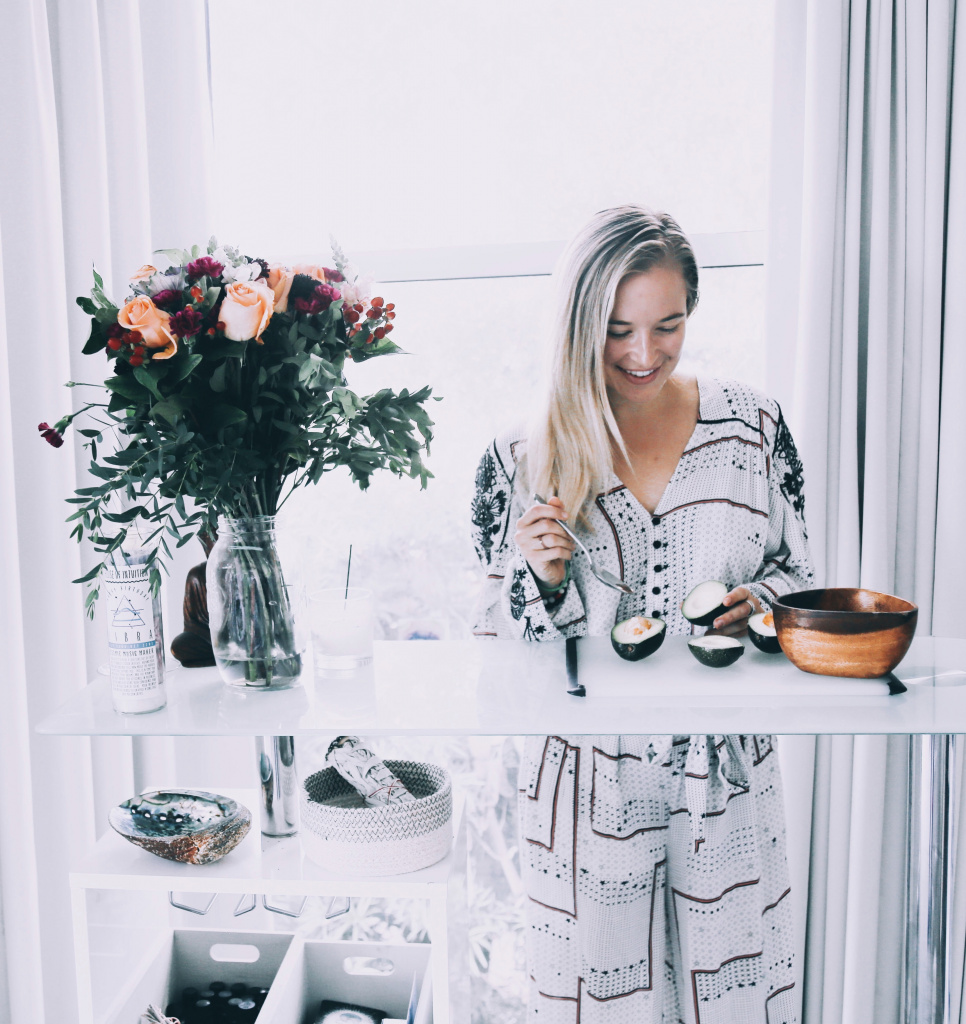 So… what's the DL on Avocados from Chile?
Basically, as I explained to my mama this weekend, Chile is unique because it offers the best growing conditions for avocados year round (and lots of other crops too!). Avocados from Chile are also grown responsibly and fairly by farmers who bring their pride and passion to each avo that they harvest.
I love that, because I love to know where my food is coming from and I always find it important that it's coming from as close to the earth as possible, as close to local (even if it's not here in California, that I am still supporting farmers from afar in their local communities), and of course as natural and organic as possible.
Avocados from Chile are available at major grocery stores all throughout the US, and there is tons of great info about them on their website. First of all, Chile is gorgeous and rich with SO MUCH CULTURE. Avos from Chile are rich with fiber and packed with nearly twenty vitamins, minerals, and oils. Andddd they're cholesterol-free, making them heart healthy and delish in every way.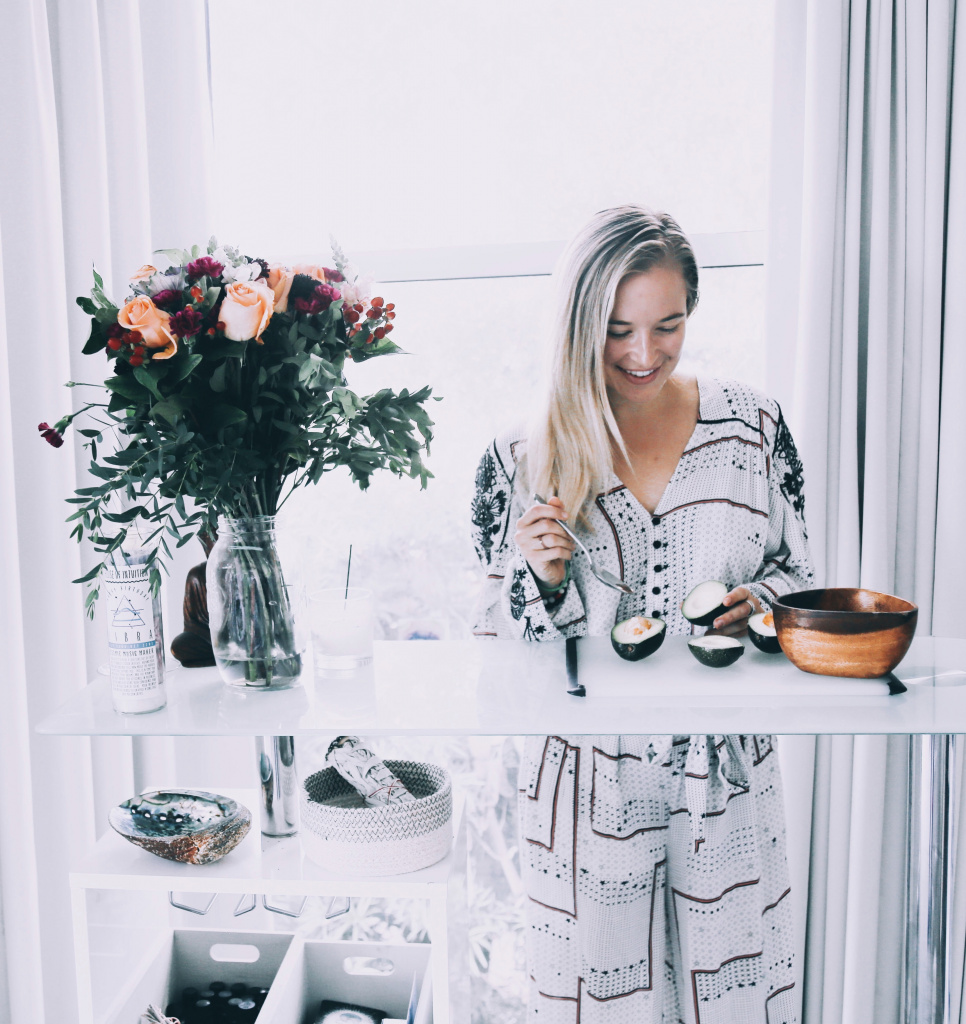 Let's Get This Vanilla Avo Smoothie SPIRIT JUICEY Recipe!
Alright, if you insist. 😉
Keep in mind… all of my recipes are SUPER SIMPLE because that's how I like it.
Trustworthy, good, nourishing food from the earth is the way I do it.
Thanks so much to Avocados from Chile for sponsoring this post and helping me spread the message about so many things I am passionate about — healthy fats, supporting hardworking farmers, fresh and natural food from the earth, and IN SEASON produce!
We are also hosting a GIVEAWAY together on Insta to celebrate this partnership, and will be giving away an AMAZON GIFT CARD to one lucky winner who enters by following us both, and commenting on my photo tagging their bestie for a chance to win!
Okay, let's get to the recipe:
1/2 fresh avocado
1/2 cup almond milk
1 scoop plant-based protein powder (I love this brand)
1 handful spinach
1 tablespoon almond butter
1/2 cup blueberries (optional)
Method: BLEND until smooth, sip, and enjoy!
There we have it my loves, my Avocado Vanilla Fat-Filled Spirit Juice Smoooothayyyy using Avocados from Chile! Head to Insta to enter our giveaway, and let us know how you like to use avocados in your kitchen! xo