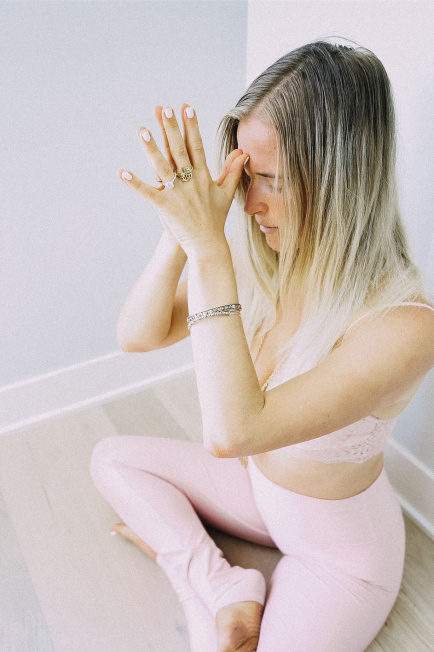 Go On A Retreat In Your Own Home… & Hang With Me!
Hello beautiful souls!
I was talking to a friend yesterday who has started my course, & she said, "This course feels more like an at home retreat than anything else! That's what you should tell people it is!"
And I said… "Yes!! That is exactly what I wanted!" And also… why didn't I think of that before!?
What I love about that is that my one & only goal with this course is to radically shift your life. I am just your guide on this journey, but you are the one who will make that shift happen.
Every retreat I have ever been on has shaken up my life in a huge way, and I do consider this course to be retreat-esque in all of the ways!
After a yoga retreat 3 years ago… I decided to do my 300-hr yoga training and never looked back!
After a yoga retreat 5 years ago… I finally broke up with my on & off boyfriend who it just wasn't working with. I cleared up space to finally BREATHE & just be (and eventually call in my twin flame of course).
After a 40-day transformation at my yoga studio 10 years ago… I decided to move to LA for college rather than stay in Northern California where I was comfortable.
So basically what I am saying is, this course is meant to shift your life. It's meant to wake you back up to who you truly are inside.
Essentially, a retreat is a reprieve from life. A place to work on yourself, unapologetically take time for you, and come to understand new truths about yourself that will catapult you to the next level you have been waiting for.
Also, we have 20 more spots left in the *big giveaway* that includes product from REBBL, OSEA Malibu, Open Heart Apothecary, Liquid I.V., Cured Nutrition CBD, Lil Bucks buckwheat groats, Blender Bombs (best smoothie additions ever), & more. So the next 20 people to sign up will receive ALL of the above.
Plus 5 huge giveaway baskets for people who sign up in the next two weeks, plus new addition giveaways like Philosophie Love + Piper Wai natural deodorant!
To learn more about diving into this beautiful at home retreat for yourself, head here!
Lastly, I created a payment plan after receiving a lot of questions about it. Head here to pay for the course in 3 installments. 🙂
All my LOVEEEEE cosmically & beyond,
Jordan
P.S. Any questions?! Just comment below and I will do my best to answer anything you've got! XO