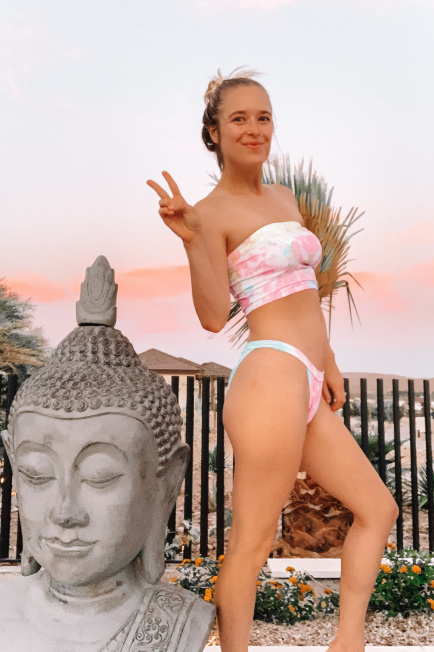 What People Are Saying About Waking Back Up To Their Souls…!
Waking Back Up To Your Own Soul // The Course is LIVE & has been available for purchase for almost a week! AHH !
That means a bunch of you have started on this journey & have been sharing the beginning stages of it with me.
HEART EXPLOSIONS WOULD BE AN UNDERSTATEMENT.
There is still one more week to sign up for the course (cart closes 7/22!). We are still running huge giveaways, even though we've passed the first 100 sign ups we have 5 big gift baskets + a singing bowl to give away + some fun prizes scattered throughout for new signups.
So!! You ready to hear what people are saying about the course?!
Alriiiight here is some feedback thus far //
"Okay guys – I had the MOST AMAZING experience in the module one meditation- I finally feel my soul with me and I am crying so so so so happy and know this is just the start of such an incredible journey. I know that being connected with my soul will help me heal and be my highest self ♥️ I journaled lots on the plane and feel so inspired and ecstatic. Thank you Jordan – this is already life changing ♥️ I am even going to go out and find myself an extra special crystal that resonates with my soul while I am here in NZ."
– Grace Adams
"For now I just wanted to say I just did the introduction and introduction meditation and I was moved to full tears throughout the entire meditation. I was in the happiest place I've ever experienced and it was so filled with true love, peace and happiness my whole body was moved to the core and the tears wouldn't stop. My heart also felt a lot of tension as I began the meditation and towards the end it was so completely soothed. I saw my aura in bands of rainbows happy and joyfully walking in front of me. I saw my whole body being wrapped in soft white ribbons, circling all around me. I am calling in my purpose. I am calling in my unique way of helping and impacting the earth and the beings of the earth. I saw myself writing and I saw myself teaching. Truly, one of the most moving and beautiful experiences I've ever felt. So much love flowing out of me to all of you and especially you Jordan. My heart is completely cracking open 
"
– Lexi Pew, @lexilaurenp
"I just have to say that I'm loving the meditations you're sharing with us this far. I'm working on Module 1 so I've done that one as well as the intro and both times i had a release of tears, so I know they're helping to shift some energy. Thank you again!!!"
– Melissa Light
"Crying each time. The music is fantastic. I would love it just as background music to meditate on my own too."
– Whitney Shurr
"This program is blowing my mind. It's so clear that you were completely in the flow and channeling every detail. Oh my gosh the tingles and sensation of cold air during your meditation at the end was unlike anything I've experienced. It's already given me clarity on something I've been wrestling with ahhh!"
– Anonymous
You can learn all about the course HERE !!
You can check out the course payment plan HERE !!
You have exactly one more week to join us. 🙂 EEK… YAY!