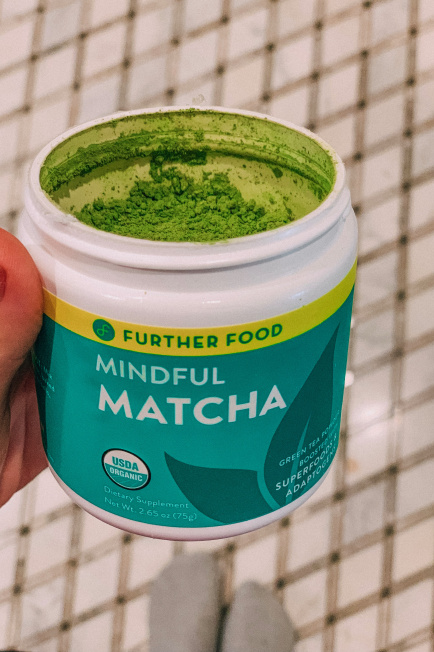 Two Delicious & Anti-Inflammatory Recipes for Your Weekend
Hi my loves!
It's almost the weekend already, ahhhh! Where has the week gone?! And like really, where has the month gone? It is wild to me how fast August has flown by, and that it's already Labor Day Weekend.
And on that note, that my wedding is now basically two months away… my bachelorette in one month… and by November I will be a married woman on my honeymoon! Absolutely wild. Exciting in the best way, and just crazy how fast time can go.
It has been a big week over here in TBB world. I had my last new podcast solo episode go live before the hiatus I will be taking for the rest of the year, and it has been EMOTIONAL. I feel relieved, excited, devastated, uneasy, and slightly unsure about my decision all at once. In my heart I know that I made this decision from a deep place of necessity, but it's still hard & sad to step away.
Anyway, more on that another day. Most of this week has been dedicated to resting after my bridal shower last weekend (which was amazing and so special), and to doing some wedding planning & prepping for Hawaii next week! Eek!
Recipe Tiiiime!! & HEALTH BENEFIT TALK of MATCHA & TURMERIC //
Today I am going to share some DELISH recipes with you that have been getting me through the last few weeks, featuring one of my current favorite brands FURTHER FOOD. And the amazing thing is, they are offering 20% off to all TBB readers as a special LDW discount using the code BLONDE at this link!
What you need, need from their site is the Turmeric Tonic & Mindful Matcha. I will give you some recipes using them below, but first I want to tell you why they are so awesome.
First of all they are both vegan, ethically sourced, and packed with the highest quality ingredients. The brand sources all of their ingredients themselves – they literally know their wheatgrass farm. I mean, how amazing is that?!
TURMERIC TONIC BENEFITS //
In addition, they are both 100% sugar-free. Which for my SOS-free lifestyle is an actual must. Their Turmeric Tonic is the only golden milk blend on the market to be 100% sugar-free, so obviously when I heard that I went crazy because I could finalllllyyy hop on this golden milk train!
This is a good reminder that it's important for people to really read the ingredients on products, because a lot of brands (even big brands!) throw in maltodextrin or other forms of sugar. Their blends taste amazing on their own, vibrant, clean, and DELICIOUS!
Their Turmeric Tonic is boosted with yummy herbs like cinnamon, cloves, ginger, cardamom, black pepper for max absorption, and boswellia (for pain relief) and schisandra berry (for immunity). Their Turmeric Tonic fights inflammation in the skin, bones, joints, and gut, boosts immunity, helps to prevent colds, and aids in digestion.
MINDFUL MATCHA BENEFITS //
Thennnn their Mindful Matcha (also, isn't that a cute name?) is boosted with ashwagandha, cordyceps mushrooms, wheatgrass and ginger. All of which I am obsessed with for many reasons. Matcha with it's naturally occurring L-theanine, when combined with ashwagandha and cordyceps promotes daily stress and anxiety relief along a sense of focus and energy without the jitters.
THIS BRAND IS AWESOME //
Also a little about the brand, Further Food is one of the only women-owned & operated supplement company on the market. They donate a portion of their proceeds each year to a chronic illness non-profit within their community. In addition, they are the only supplement company that has committed to creating 100% post-consumer recycled and eco-friendly packaging for our supplements within the next 3 years.
HOW FREAKIN' COOL IS THAT?!?!?
I love them. Like on all levels, I really, realllllly love them.
& they are super kind people! This is a huge plus and always a must in my book.
OKAY NOW RECIPE TIME FOR REAL!
TURMERIC TONIC OATMEAL DELICIOUSNESS //
I have been really loving blending the Turmeric Tonic with delicious, warming oatmeal and making a yummy adaptogenic superfood oatmeal breakfast. It's simple, delicious, anti-inflammatory, and gut-friendly. My sensitive stomach has been loving all of the warming herbs in the morning.
This is amazing for de-bloating and aiding with digestion, so this is the perfect pre or post-weekend (especially holiday weekend) go-to.
The recipe is super simple. All you need is…
Ingredients //
1/2 cup gluten-free rolled oats
1 scoop Further Foods Turmeric Tonic (code BLONDE for discount)
1 cup water or nut milk (I love using a rich, creamy cashew mylk)
Optional toppings: cinnamon, coconut shreds, cacao nibs, bananas, anything you desire!
Method //
Boil the oats in water or nut milk until thoroughly cooked, and then stir in the Turmeric Tonic. Top with whichever oatmeal toppings you desire, and enjoy!
SUPER CRAEAMY MINDFUL MATCHA LATTE //
This goes well with the oatmeal or all on its own. And because matcha is a clean source of caffeine, I can have this a bit later in the afternoon as well without being up all night. But mostly I prefer my matcha in the mornings with my breakfast or while journaling, stretching, or meditating. 🙂
This Matcha blend is the ULTIMATE DETOX (after LDW, anyone?!) because of the wheatgrass and ashwagandha that it has.
Ingredients //
1/2 cup creamy cashew milk (or nut milk of choice)
1/2 cup hot water
1 scoop Mindful Matcha (code BLONDE for a discount)
Method //
Heat the water in a tea kettle or over the stove until nice & hot, and then add the nut milk into a frother if you have one. I like to stir the matcha into the hot water (or blend if you prefer), pour into a mug, and then pour the frothed nut milk over the matcha! YUMMMMM enjoy that creaminess and the clean energy you will get from it!
Okay, there you have it! Two anti-inflammatory recipes that are great for de-bloating and aiding with digestion. I hope you love them as much as I do. Be sure to use the code BLONDE at this link to support the incredible brand Further Food, who I am so honored to have partnered with on this post! What are you loves up to this weekend?!