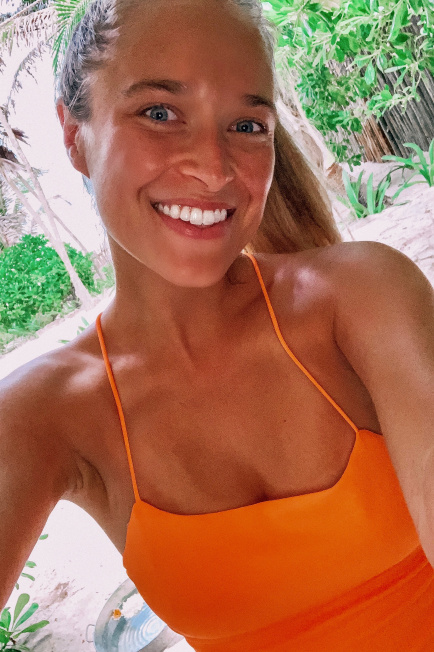 HI GUYS! HAPPY 10/11! To all my fellow birthday twins… happy birthday. 🙂 It always amazes me how many people I've met through this blog with the same bday or similar bdays. Happy Libra month to us! It's a tradition for me to write a post on my birthday attempting to summarize my year, so here goes…
I have no idea how to start this post because this year has truly, in all ways, been NUTS. It is not even comparable to any other year, so this birthday post will be like any other. Although at times it has been truly traumatizing and I have undergone the dark night of my own soul, honestly, this year is one I never want to forget. For a million reasons.
It's been the best, and worst, and best, and worst, and ultimately the most TRANSFORMATIVE year of my life. Who I was at 27 feels like a trillion lightyears away from who I am now closing out my 28th year.
At 28 I gained the courage to really, truly dive deep into my soul.
At 28 I learned how to finally REST when that's what my body has been screaming out for for years.
At 28 I followed my intuition into not one, but two ayahuasca medicine ceremonies that radically transformed my life and my work on this planet.
This past year I also followed the call into many more plant medicine ceremonies, from mushroom journeys to DMT, and each one of them has left me transformed and awakened to my very core.
Not to mention at 28 I've been planning our wedding, stepping into this new role of fiancé and now soon-to-be WIFE, and otherwise focusing almost entirely on healing my physical body.
I've done two separate very intense water fasts this year, begun stem cell treatment for Lyme, undergone a variety of parasite cleanses, started routinely getting weekly colonics, have spent mostly every day in my infrared sauna, and exercised LESS THAN I HAVE IN A YEAR since I was a kid, or maybe ever.
I spent probably 80% of my 28th year in bed.
I healed my skin from chronic hives and eczema *knock on wood* & learned how to live, eat, & rest for ME. Being SOS-free & plant-based has saved my life. Learning how to say "NO" has saved my life even more. I am still a recovering people pleaser, but this year I have come a longgggg ass way.
I didn't travel much, and when I did it was solely for healing — ayahuasca in Santa Cruz, a full body cleanse in Palm Springs, Canada for a Gerson Therapy training (where my body flipped out & I learned to NOT get back on a plane for a long while), and just one trip home to Sacramento for an event. Toward the end of the summer I did get to go to Maui & Tulum — both incredible trips, and I am so grateful.
If you've been following my blog for a long time you know that travel has been a huge part of my life for the last several years. When I was 24, 25, 26, and even 27 I spent at least an equal amount of time traveling as I did at home. If not more! At 27 I spent a month in Bali solo. And this year, at 28, is the first year since I was a child that I didn't spend ANY TIME in NYC at all. I miss it…. my heart misses it! So this year was VERY different in that way.
This year I created my course (!!!!) Waking Back Up To Your Own Soul, which is available right now & will only be available through this Monday evening before we close this round. This course is my heart and soul. A culmination of everything I've learned spiritually, psychedelically, psychically, and in healing. Above and beyond words, I feel I birthed it into the world (with the Pleaidians!) & sometimes ask myself HOW on earth I did it while being this sick. But alas… channeling is a powerful thing.
At 28 I learned to really open up and channel psychically. I think part of that was learning to let go & know that I simply don't give a f*ck what anyone else thinks. My tribe, our tribe, is SO STRONG & so supportive, and that has really helped me tune out any and all noise. So thank you for that! To radically accept myself just as I am, the depth of my spirituality included, has been so remarkably healing.
Now my ancestors, the Pleiadian light beings (!!), and overall mediumship has played a huge role in my life (thanks to some amazing mentors & amaaaazing plant medicine ceremonies) and I feel so much more me. And to feel like yourself, really truly yourself at your core, is SO healing.
And to talk about these things that have been so healing to me so openly is SO healing for me. To know that not everyone out there has to agree with me, that having people agree with me was never what I was seeking to begin with but somehow I have been able to LET. IT. GOOOO that I am not for everyone. Such a valuable lesson in this space and outside of this space.
This year I really learned how much of a healer nature is. Getting outside, forest bathing, soaking in the energy of the earth, and realizing how much BETTER I feel when I am in nature vs. in a city surrounded by EMFs. While also loving and appreciating the city I am in, but knowing my body needs a lot of time outside of it.
This year I've been given the gift of really seeing who my truest of true friends are, because when you spend the majority of your life in bed it takes an extra special & real & true kinda friend to continue to be there, time and again, when you can't really even move. When your brain is on fire and speaking feels impossible.
That is a huge gift. Also because I am blessed with so many true friends — people I can call in the middle of the night, who would do anything for me and I would do anything for them, and those are the only kind of people I want in my life. I don't have to waste energy anymore on the people who weren't meant to be in my life for the long run to begin with.
My relationship with Jonathan deepened in huge ways this year — I cannot even freakin' wait to marry that man. He has been by my side in THE darkest times. Far darker than anyone should see before they're even married but also what a blessing to experience them now and know that we can withstand the. When I was healing from my mouth surgery and had that awful middle of the night experience (you can read more about that here) and laid on my shower floor sobbing my eyes out all weekend… he was my reason for getting back up. He was my reason for living. I will remember that for the rest of my entire life (and beyond),
And now, in 22 days, we are getting married!!!!
Not to mention — MY PARENTS & HUDDY have been some of my greatest healers this year. My parents have sat with me at every appointment, treatment, what have you that they could make it to. They've been living part time upstairs and it's been the most incredible thing to have them so close. Huddy is my little snuggle man who keeps me sane during all those hours in bed and in pain.
So even through the pain… I AM LUCKY. I AM GRATEFUL. I really feel I have the best life and I am so in love with it, even though it is faaaar from "perfect" or what I ever thought it would be at this time.
Moving forward into this year… 29 here I come 💃
This year, I have a feeling will be incredible. I do have a long road of healing and a lot of herxing (cc my Lyme warriors) ahead, but I feel I can take it on fresh now. I have learned to really TAKE A BREAK when a break is needed. From work, from life, from everything.
Oh yeah… putting my podcast on a hiatus this year was another huge thing. I never would have had the inner strength to do that last year or ever before this, because I didn't know who I was without my TBB identity. Now I feel very comfy with who I am inside. 🙂
Everything I've learned, the medicine I've introduced to my life, the wisdom I've gleaned, and the healing that's been taking place will bring me to that next level. I knoooww that this will be my year for healing. A year to travel again and adventure and truly live life with my new HUSBAND (!!!!), family, and best friends.
29 is going to be a good one.
I hope this made sense, because I feel super brain foggy & can hardly find the words to describe just HOW meaningful this year was. What a wild ride it has been. I have hit rock. fucking. bottoms. (yes, multiple) & also have been filled with the utmost love and pinch me moments about getting married and being celebrated this year at so many fun wedding events with the people I love.
The ultimate contrast, yes?!?!
I hope this gave you a bit of a glimpse into my 28th year. I am welcoming in 29 with OPEN ARMS and am so grateful for the inevitable gifts I know it will bring.
Are ya with me? Would love to hear your age, your bday, how you're doing today (for real) below. Always here, so much love. <3 Off to celebrate with my love tonight doing something v special & low key and I am soooo happy about it.