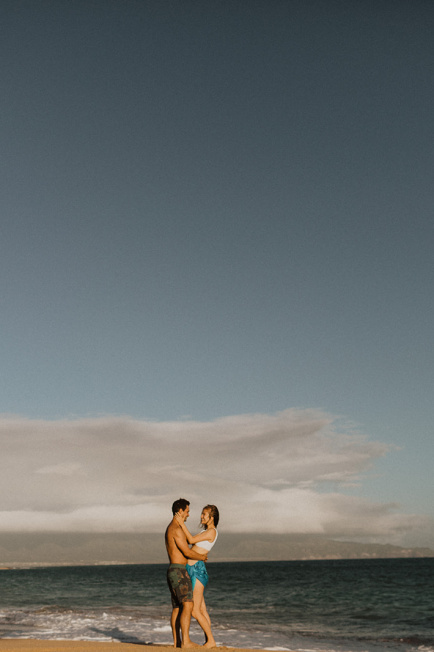 WEDDING PLANNING TIPS & GUIDE! 10 Days Out!
You GUYS OMGGGG we are only 10 days out from our wedding. And I truly cannot believe it. In fact… we got our marriage license yesterday (10/22… it had to be a 201! DUH!) so we couldn't be closer to having this thing completely official!
Truth be told, just like everyone says, the weeks leading up to your actual wedding are insane. I swore this entire time that I was going to be the most chill bride. No stress, no sweat, just remembering that the wedding is all about our LOVE & the magical, love-bubble vibe we are curating for our closest friends and family attending.
Welp, the perfectionist in me is stuck on creating that perfect VIBE and even though I am a pretty relaxed person in most scenarios (Libra through and through), I really, truly want this day to be perfect. And the last minute stuff has my head spinning!!!
When you put over a year, in our case about 15 months, into curating and planning and dreaming up and executing the most heavenly, dreamy day imaginable and as it nears closer… you want to make sure everything is just the way you envisioned. And inevitably, so many things have shifted last minute for us — par for the course for a wedding but pretty anxiety-inducing at the same time.
AT FIRST. Until you remember what it's all about, and that on the day of it will be so magical and perfect and even if/when things go wrong, it won't even matter. That's the headspace I keep bringing myself back into. Even though trust me… now is hard! Harder than I thought it would be.
SO THIS POST IS MEANT TO MAKE IT LESS HARD FOR YOU! If you're planning a wedding, or planning on having one in the future, I really, really hope these tips can help you and ease your mind. 🙂 And make the whole process easier & about what it's all meant to be — your love!
*This is in no particular order by the way, all important!!!!
All photos in this post by the amazing Cadencia Photography on Maui | @cadencia on IG!
TIP #1 – INVEST IN WEDDING PLANNER! //
I have been so lucky to have so much involvement from Jonathan for our wedding planning. (We also have a wedding planner & my mama- shoutout to Sarah from LB Events & my beautiful Mama @dirtymartinisandskinnyjeans!). Our little team has been so perfect and really has helped the whole process go along swimmingly.
So my number one tip is, if a wedding planner is in your budget, GET A WEDDING PLANNER. We are not professional wedding planners, we've never done this before and we'll never do this again (lol), so having that help and guidance along the way for so many little details has been crucial!
We opted for a full service wedding planner for the entire process. Meaning we've had guidance through the whole process start to finish, with the day of stuff obviously being the most pertinent. But some people get a wedding planner for just the last 3 months, or the final month, or the day of! At the very least I would say DAY OF is necessary (and most venues require it) so that you as the bride/groom don't have to fret about timing, placement, where to be, where your bridal party needs to be, ALL of that.
*It also depends on how big your wedding is. We are having 200 people (201 to be EXACT!) which feels really big to me, so having more help on the day of AND leading up to it all feels even more crucial and important. Also if you have a full time job and your partner has a full time job, know that wedding planning is pretty much a full time job so you WILL need help even if it is solely from family and friends!
I highly recommend our planner Sarah from LB Events, she is LA local and has been amazing. <3
TIP #2 – BE EQUAL WITH YOUR PARTNER //
Second tip is, get you a partner that is going to do the planning with you!!! I know a lot of men step back and let their wife-to-be do all the planning, and maybe a lot of women like this. I know a lot of girls dream about their wedding from birth and have it all planned out in their head by the time they get engaged!
But I am not one of those people. I have been going through so much with my health this year, not to mention working full time and podcasting and putting my energy into many different places, and without Jonathan's help I don't know what I would have done. I also haven't had a huge vision for what I've wanted other than an overall bohemian vibe, in a gorgeous setting like Ojai, surrounded by the humans we love. So yes… I needed a lot of help.
As far as organization goes, so much of that is needed in planning a wedding. From gathering addresses to curating seating charts to organizing invitations (shoutout to the BEST INVITE DESIGNER EVER, Meghan Clay!) and not to mention guest lists, addresses, etc., spreadsheets upon spreadsheets are necessary. Again, that is Jonathan's area of expertise and I am SO HAPPY & GRATEFUL that he worked diligently through the whole process to keep us organized AF.
Also I really think we balance each other's strengths. I have been more involved in the aesthetic vision, the curation of our ceremony (super spiritual & special with hints of our Jewish roots in it), color schemes, our raw vegan cake (yesss THANK YOU to Roxanne from Meet The Source!), and those kinds of special details. He takes care of the bigger picture stuff.
I am also just blown away that I get to marry this man who takes such good care of us, has put in so much work and so many hours to make sure our wedding day is perfect ("perfect" is all relative lol but you know what I mean), and who has made sure that I am not stressed or overwhelmed throughout this planning extravaganza.
Ultimately this process has only brought us closer together- even though trust me we've had our moments. & I sincerely hope everyone feels this way, in their own way of course, about their almost-husband or almost-wife. Closer than you were when you began!
TIP # 3 – DON'T BUDGE ON WHAT'S MOST IMPORTANT TO YOU! //
I am a big believer that we don't have to compromise on anything in life — you get ONE WEDDING & in all of the ways possible, there should be no budging on the stuff that's MOST important to you!
That said – if you were literally going to do everything you dreamed of and then some, it would be a (beyond) ridiculously expensive day. The wedding business is a huge industry. To be honest, everything costs about 10x as much as it normally should or would in any other circumstance. Especially if you're having your wedding at any sort of iconic or well-known venue or destination.
Having our wedding at a hotel we love so much in Ojai was very important to us, so we made it happen! But in doing that we knew we'd have to scale back in other areas. I.e. we are not doing some of the design stuff I've always thought was really beautiful because it would have been elaborately expensive on top of everything else we're doing. There is a way to get things done on a budget- welcome signs, table seating numbers, seating chart arrangements, etc. if those are not the utmost important aspects to you. So that's kind of what we've leaned into.
Some of my NON-NEGOTIABLES were… a wedding planner, having our wedding at the Ojai Valley Inn, inviting around 200 people because these are people we care so deeply about and want to celebrate with, having an amazing photographer & videographer to capture the day, having delicious food with lots of fresh vegan options, having a gorgeous outdoor rehearsal dinner & Sunday brunch, having an officiant who we know dearly and love, having several speeches from our closest people in our lives… and having a very spiritual ceremony.
All in all I think I had a few other non-negotiables design-wise, dress-wise, etc. but those above are the ones I remember most. Jonathan had his too of course.
MAINLY WE JUST WANT EVERYONE WHO COMES TO FEEL SO, SO, SO MUCH LOVE. And when you remember that, everything else truly does melt away.
Oh, & we didn't want to invite anyone we didn't know. Except for maybe one or two +1's for people we really care about, we know everyone coming to our wedding and that was really important to us.
So from there, we filled in the gaps! Does this make sense? So for example if I wanted to invite 200 people but we had to cut our list to 75 for space reasons, I would be compromising on what was really important to me. Alternately if you want a VERY INTIMATE DESTINATION WEDDING… DO THAT! Scale back in other areas if you have to in order to make it happen!
So what I mean here is, find what's MOST important to you and to your partner and plan your wedding around those key things.
TIP #4 – TRUST THAT EVERYTHING WILL WORK OUT, EVEN WHEN IT SEEMS LIKE IT'S TOTALLY NOT //
When the wedding gets closer, inevitably curve balls pop up. We've had a few huge ones, one in particular! Instead of freaking out and letting the last minute changes get the best of me or freak me out, I have done my best to remain as CALM as possible and know that the universe is guiding us always. In this situation and in life. But I know for a fact my angels and guides up there are guiding this big day and it's all working out the way it's supposed to.
So if you're wedding planning and you start to experience these curve balls, roll with them! Know that the universe is on your side and that nothing can REALLY go wrong when you're marrying the one you love. Come back to your "why." Our why is that we love each other so deeply and want everyone in attendance to feel wrapped in a magical love bubble. So if we flip out about the little details going "wrong" are we living that why?! No!
So I've done my best to stay calm & keep it steady even though at times that has been far from easy.
TIP #5 – YOUR BEST "WEDDING BODY" IS YOUR NATURAL, HEALTHY, EVERY DAY BODY! //
I know a lot of brides (and probably grooms too) put an immense amount of pressure on themselves to get to their ideal wedding bod. I have had the advantage (or disadvantage? Depends on how you look at it) of being so sick with Lyme disease/coinfections throughout this entire process that changing my body to look a certain way for the wedding has been so, so, so far from my mind.
The only thing that has been on my mind is wanting to be strong for the wedding, and wanting to feel GOOD in my own skin. Which I already do, thanks to my all around healthy lifestyle. Getting back into hot yoga again lately has been a game changer for me because not only does it help with physical strength and feeling good in my body, but MENTALLY it is my biggest, hugest medicine. It is like a moving meditation. During this time more than ever I NEED it.
So I am not saying don't work out and don't eat healthy before your wedding. I'm saying work out and eat healthy ALL THE TIME if that feels good to you, because health is a lifestyle. Know that your ideal wedding body is YOUR NATURAL BODY. Trying to alter your body or feel an incredible amount of pressure to look different, or skinnier, or a lot more toned than you ever normally would is TOO MUCH PRESSURE ! Weddings are not about that, weddings are about love. And your partner loves you as you are, and wants to see you as they always see you!
That said, if you have health goals and need to lose weight for health reasons then I do think a wedding is a great point of focus and goal date to work toward. Everyone is in a different position. All I am saying is don't worry about looking the TINIEST/FITTEST you ever have, because you want to look back and see YOU staring back at you in these lifelong photos.
And you want to have energy! And same goes for makeup and hair — I think when people go too overboard they don't look like themselves. But that's just my two cents. 🙂
Lastly on this note — the pre-wedding self care is so real. Treat yourself. Massage, sauna, yoga, facials, meditation, exercise, beach walks without your phone, these will be ESSENTIAL to your mind, body, soul wellbeing leading up to the wedding. Now is the time to enjoy and maybe even treat your partner and surprise them!
TIP # 6 – MAKE THE CEREMONY YOUR OWN & DON'T FEEL THE NEED TO DO WHAT EVERYONE ELSE DOES… //
This is of course a very individual tip but when we began planning our wedding we knew this was mutually something very important to us. At other weddings we've been to together, the personalized vows were pretty much our favorite part of the night. We have both been working on our vows all year in our own ways (and I still need to finish mine and tie them all together) & I know this part of the ceremony will be so special for us both, and so memorable.
This goes along with the spiritual & less traditional ceremony we are having. Our dear friend, reiki master, and overall the most ceremonial & incredible human I know Kelsey Patel is officiating our wedding. She knows what is important to us and we have so many nontraditional and surprise elements within the ceremony that are very US. We are not focused on what's traditional or normal… just what works for us!
On that note, I have 4 maids of honor rather than 1. And 5 bridesmaids (so 9 total) and Jonathan has 9 groomsmen. And I have two junior bridesmaids. We love having a big wedding party. But I also love when people decide to do no wedding party — it's totally up to you and depends on the vibe you are going for.
TIP # 7 – BRING IN YOUR FRIENDS & FAMILY AS MUCH AS POSSIBLE FOR ALL OF THOSE SPECIAL TOUCHES (FOOD, DJ, PHOTOG, ETC) //
This aspect was so important to us. Our photographer Tynan is one of my best and dearest friends (and my former TBV Apparel business partner!). Also our DJ, officiant, wedding cake designer, and even my wedding shoe designer are all very close friends of ours. We wanted to bring these elements into the day as much as possible to add all of those special touches and just make it so us. And also feel like we are surrounded by friends and love and support from all angles. Every time we could work with a friend or bring someone in that we love, we did that!
Oh & on the note of food… I am SOS-free vegan, but none of my guests are SOS-free vegan. So we are not having an SOS-free vegan wedding even though I as the bride would love to. I also want to be mindful of everyone else. Rather we have extensive vegan and gluten-free options, and a RAW VEGAN WEDDING CAKE made by our friend Roxanne at Meet The Source! This feels sufficient and special to me even though I know everyone eats differently and want to provide all of the options. 🙂
TIP # 8 – GET THINGS DONE AHEAD OF TIME AS MUCH AS POSSIBLE //
Okay I am sharing this tip because even though we did get a lot done ahead of time, there is still SO MUCH LAST MINUTE STUFF TO DO. LIKE BEYOND. Thankfully our wedding planner (and my very, very organized and thoughtful fiancé) had us ahead of the game for pretty much this entire process. But the few weeks leading up to the wedding — there is SO MUCH to think about. I won't even get into what all of it is because it's so much. It's the last minutes of everything. Everything you knew about through the whole process but knew you had more time for.
So if it's possible to get ahead on everything/anything (rehearsal dinner tables, last minute decoration rentals, dress fittings, tux fittings, gift bags, timeline for the day of, etc.etc.) then do it, so the weeks leading up to the wedding can be as low stress as possible.
Take this from someone who has been shooting out of bed in the middle of the night with raging anxiety about random last minute thoughts and ideas. You don't want that! You want to sleep like a baby!
TIP # 9 – REMEMBER THAT YOUR WEDDING IS ABOUT YOU & YOUR PARTNER, NO ONE ELSE //
Inevitably everyone has their opinions. And some people's opinions definitely should be taken into consideration, like parents and family and anyone contributing to the wedding. Otherwise… the wedding is all about THE TWO OF YOU. All of the decisions should be yours! From music to ceremony details to food to cake to decor and vibe to who sits together to how many speeches you'll have to all of the special little details — it's all YOU!
For example Jonathan and I love speeches. At weddings we go to we could listen to speeches all night long. We didn't want to compromise on speeches so we each have 3 people speaking at the wedding, and several more speaking at the rehearsal dinner. Some people really get bored by speeches so they want 1 speech at their wedding and that's it — that's fine. DO YOU, tune out the noise, remember this is your day. Everyone else has their wedding day (if and when they choose to get married), and they can do it the way they want to.
For such a people pleaser like myself… THIS IS SO FREEING. AND NECESSARY. JUST BEYOND!!!! It's hard to do in the moment but remember this is yours & you only get one wedding… so don't let other people influence you. <3
As long as the wedding captures the vibe of you as a couple, that's all that matters. Oh and to people asking for +1's that you've never met etc… at least for us, that's an easy NO. I mean not easy because I hate saying no, but flexing that muscle is so empowering and important.
Also on that note do not place super high or unrealistic expectations on others throughout this process. Remember how you feel about other people's weddings — you are excited about them but not the same amount of excitement like you are about your own. So if people don't seem as jazzed as you are about alllll of the details and the planning and all of the elements of it, don't take it personally!!!! Even your best best friends may be in 5 other weddings throughout the same time period & people are all over the place…. so just release expectations. On everyone. It will be a gift to you and to them.
People are busy living their own lives, and them coming to your wedding and being present is what matters. On the day of it will all be great.
One more thing here… if you fall off the face of the earth a bit pre-wedding, don't feel bad about not being able to go to events/rescheduling with people/just saying the blanket "I will be available after my wedding." For a non-energy being especially (Human Design Projectors & Reflectors) I feel that this is essential. We can do a lot, but we can't do it ALL. If we try to do it all, we simply won't thrive. No one will think you're a flake!
TIP # 10 – BREATHE, LET GO, & ENJOY!! //
THIS IS AS MUCH OF A TIP FOR MYSELF AS ANYONE…. breathe, let go, enjoyyyyyy, that is all that matters!!!! When you look back in 5, 10, 50 years you will laugh about the things that went wrong (if you even remember them) and all you'll remember is the VIBE, the love, and the magic that poured from the day. In all of the ways!!!
Once we actually get married I will have a lot more tips for you guys, and I will be able to reveal more! I don't want to share too much about our aesthetic, colors, my dress, or anything yet because for now it's all a SURPRISE! To our guests and to Jonathan (my dress) and of course to you guys, our extended guests. 😉
P.S. I still need to do my BACHELORETTE PARTY IN TULUM RECAP! I will be doing that very soon… but likely after our wedding and Bali honeymoon. 😉 Search #hastalavistayounger the hashtag on IG to see pics! It was magical!
Okay what did I miss?! Tips for an upcoming bride?! Let's hear it!!!! 10 day countdown is ON!!!!