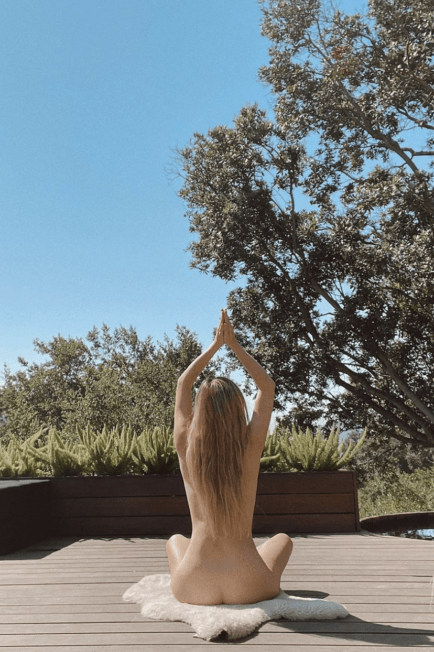 12 Things Tuesday: Rapid Fire! 💕
My loves! Happy Tuesdayyyy! We are going to do 12 Things Tuesday rapid fire today, because I am writing this Tuesday morning and I am getting ready for a meeting about my book. EEK! So exciting. But I didn't want to miss out on chatting with my besties this week, so let's get into it.
PS how are you doing this week?! Tell me below and let's chat. My fave, fave, fave, fave way to connect. <3 
12 Things Tuesday, Rapid Fiiiire Edition!
1. Jonathan is out of town this week so I am waking up with Attie every day and it's been so fun. This morning we cuddled in bed and listened to his Yoto Daily — highly recommend these for kids for my parents reading. It's like their own little personalized radio that has educational episodes each morning. It's not a screen thing so it's very old school which is cool. We had so much fun with it this morn.
2. I recorded a podcast yesterday with the iconic motivational speaker Natasha Graziano. She is Forbes' #1 female motivational speaker in the world and I see why — this girl knows how to speak and motivate. She inspired me so much in the way of healing and living as your highest self, and I cannot wait for you guys to hear our convo in just a few weeks.
3. Have youuuuu checked out the Manifested Bundle yet?! It is a magical compilation of 24 (!!) programs put together by so many of my favorite spiritual teachers and dear friends. You can get my Celestial Lifestyle program in there too with 10 of my fave meditations. It is avail for $99, for 4k worth of programs!! The bundle closes this Thursday, so you have two more days to get in on it. I very rarely participate in things like this, but I loved the idea of making so many programs accessible to as many people as possible. Something I def wanted to be a part of. Comment below & tell me if you're joining! <3
4. My favorite color is lime green. Did you guys know this? I picked it when I was in first grade because I wanted to be different from all of the other girls who chose pink, haha, but it has stuck and will forever be my fave.
5. Speaking of color, I just ordered a light pink suit that I cannot wait to wear to my next podcast interviews, as soon as it comes. I was inspired by yesterday's guest and decided to copy her — she had it in yellow!!
6. I bought myself new Chanel sunglasses this weekend and it was such a fun moment. I have never been that into clothes or designer brands (probably because my mom is an iconic stylist so I have never had to think twice about any of this stuff on my own), but the older I get, the more I appreciate having really beautiful, timeless pieces. I am slowly phasing out my old wardrobe into a new, more elevated and sophisticated closet that feels like it represents the current version of me. It's been a lot of fun but I still have a lot to purge. And I am taking it slow because there is no rush, but I am excited to keep having my clothes reflect who I feel like on the inside these days.
7. Therapy has been going really, really well. The things I have learned about myself in this season of life have been beyond. The biggest thing is that I no longer feel disassociated from myself or numb — which was something I had picked up after many years of chronic illness. I feel like me again, and it feels amazing.
8. When I say "I feel like me again" — I mean I have ENERGY for the first time in years. I am actually doing the things I have wanted to do for so long. I get up and put my creativity and heart into my life every day and I am no longer just watching life pass me by. I am proud of every stage of my life, but it feels very good to step into this new level of healed & healing.
9. Still channeling the Akashic Records daily & it has been the most special thing.
10. I started watching season 2 of The Summer I Turned Pretty at your guys' recommendation, and I AM SO UPSET that I can't binge the whole season yet!!! They're releasing one episode per week this Summer, so the first three are out. I am so in love with all of the characters and I can't wait to see what happens. Why do I have such a thing for Conrad?!?! I always love the tortured soul… oh my god, you must watch it and report back to me. Are you team Conrad or team Jeremiah (or neither)? 🙂
11. Still working on TBB new merch designs and they're going to be our fave drop yet. Just you wait. Mark your cals for August… eek!! I am exciteddd!!
12. Tomorrow's episode with Jessica Stone is going to be a favorite, I already know it. She is so incredible and she is one of my biggest expanders right now. You guys will love it. We talk tarot, channeling, living your most aligned life, spirituality as a mom, and so much more.
Okkkkk that's it for today!!! How are my favorite people!?!? Tell me how you're doing and all the things!! <3 <3