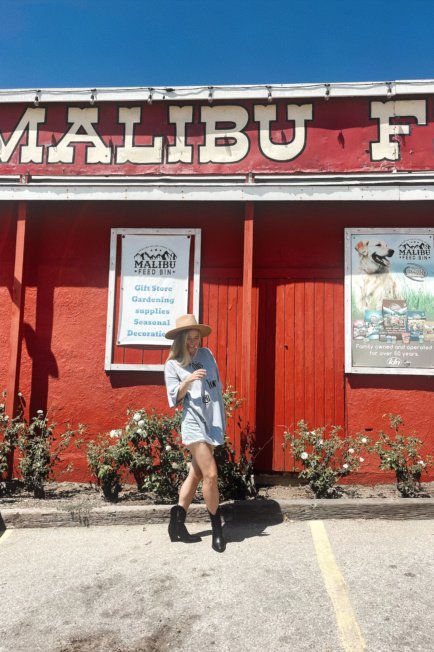 12 Things Tuesday: TBB Must Haves!
My loves, helllooo! Happy Tuesday!! Welcome to our weekly post, honestly the thing I get most excited to do each week. Well, that and the podcast. I thought today we'd do something different and do a "TBB Must Haves" for our 12 things!! I have so many little elements in my daily routine that I think you would all love and that I also get frequent questions about on social media, so why not put it all in one place? Well at least some of it in one place — because if you know me, then you know there's way more than 12 lol. So consider this part ONE!
Also, thank you for all of the love on my health stuff the last few weeks <3 you guys are my people, and I am so thankful beyond words.
Love love you all! Let's get into it! PS just because all of these brands are linked, doesn't mean this is sponsored. Some of them are affiliate links, which does help me a lot if you purchase through them, but these are my tried and true recs and a lot of them are not affiliates!! So shop knowing I've got your back and you can fully TRUST. 🙂 🙂
12 TBB Must Haves:
1. I have been going back to my roots and using the very trendy but also very, very good Canon G7x camera again!!! If you're a content creator, business owner, or you just want to capture cute memories of your family & life, I highly recommend it. I actually have two lol because I have had one for years, and then I decided to get a new one because I thought it would inspire me to have the latest version. Then it came and I realized it's the exact same version I have always had. But I love having two because I am prone to losing things. Anyway, it's the best camera, we shot the new merch on it, and I highly recommend!
2. Tomoorrrrow the newest TBB MERCH launches, and it is our much awaited & anticipated ANGEL NUMBER COLLECTION! When I tell you that we have been working on these designs for half a year, that would be an understatement. I have also been envisioning it for YEARS, basically since I was pregnant. Set your alarms for 10am tomorrow — two tees, one iconic hoodie, and the best mug of all timeeee. Angels are always with you. Never forget it. <3
3. I have been writing a lot about the various back braces, sciatica stretchers, foam rollers, etc. that I have been living and dying by lately. This stretcher thingy is my favorite thing to sit on or put on my lower back when I am working/writing, driving, and even podcasting. I brought it to the studio this week! And then this back brace I wear whenever I am home and doing stuff like sitting, doing dishes, chasing Attie, etc. Helping a lot with posture.
4. Having a KINDLE has been legit life changing, beyond words. I always thought I was more of a real, tangible book girly (and I always will be that too) but the kindle has been so perfect for reading 2-3 books at once like I like to do, and then getting immediate suggestions for *similar books* after I finish one I love. I have SO MANY faves, which you can find on my Amazon shop book page!!!
5. My STANLEY! Like I have literally never drank more water in my life, I have the rose gold one and it is my favorite thing ever. I have the biggest size but also the next size down is good too. I love it because it's certified lead-free (very important to become TBB approved) and it's the perfect size, the bottom fits in the cup holder, and it's also chic. I don't care that it's basic, why not embrace being a basic girly in some areas? Basic girlies know which products are best anyway….!! 💅🏼
6. The sheet mask life has been incredibly good to my skin lately. I have been doing them every day, but you could even incorporate them once or twice a week. It gets pricey to do it every day but you know what, I am considering it an investment in my skin so there we go 😉 These MediHeal ones some of my faves right now… the Korean beauty hack of a lifetime! I had never heard of the brand but they are the best I have found, and my skin has been glowing lately and I feel like it's been rejuvenating from the inside out.
7. Speaking of skin, my THERAFACE PRO is legit my life. It has so many incredible elements – from micro current to facial massage to red light, blue light, and a pink-ish infrared. It also has so many other elements I haven't even explored yet, but I do the facial massage every night with red light + blue light! It has helped my eczema a lot!
8. Having a good chiropractor is literally everything for all of the back and neck issues (basically a lot of spinal misalignment) that I have been going through lately. This isn't a product but rather a suggestion to all: find a great chiropractor, acupuncturist or bodyworker!! In LA I see Dr. Jeremy Brook, "Spine Checker" on IG! He is everything. Also my brother in law Dr. Jeff Tirsch in the valley is the BEST Chiro of all time if you live in LA. They have me doing daily head, neck and spine stretches that are already changing my life.
9. If you are looking for the best red light there, it's LUME BOX. It is everything. My link here will get you $250 off (massive deal, righhhhttt?!) and this will change the game when it comes to skin, muscle recovery, anti-aging, cell rejuvenation, healing and injury relief, and so much more. It was designed by an MD and I find that it helps a lot with mood & energy as well as the skin and healing benefits. I also use it to light up our room at night for that red light vibe before we go to sleep!
10. Something I have learned this year is that most of us are incredibly low in essential amino acids, which means that it is hard to put on muscle, appear toned, and overall become our stronger and most hormonally balanced selves. Kion Aminos has changed my life, and I drink 1-2 scoops in water literally every day. I LOVE the mango flavor & the watermelon flavor! Use this link right here for 20% off!!! You can also use it to get their MOLD-FREE coffee or decaf coffee — the brand I trust the most and is 10000% TBB approved! PS the founder has been on the pod and he has the most inspiring story ever if you wanna listen!
11. The BEST non-toxic, hypoallergenic, baby & pet safe, one million percent TBB approved HOME CLEANING PRODUCTS — Branch Basics (code BALANCED for 15% off)! I have been using these for years, and I have turned our whole family, our housekeepers, our nanny, and everyone onto these products. I love their Starter Kit, their easy peasy refill system, and their oxygen boost!
12. Skincare game changers: Clearstem everything (code BALANCED), Kosas makeup (revealer concealer, glow IV, could setting powder), & Pai organic chamomile & rosehip facial moisturizer — which has changed my skin & Jonathan's and both of the rashes we deal with!
13. (A bonus for ya hehe) — Joe Dispenza meditations, Melissa Wood walking meditations, and the soon to be launched TBB MEDITATIONS ;)))) for the best medi's in the game!
What did I miss?! Have you guys tried the above?! And whooooo has marked their cals for TBB MERCH DROP TOMORROW MORNNNNN!?!?!?