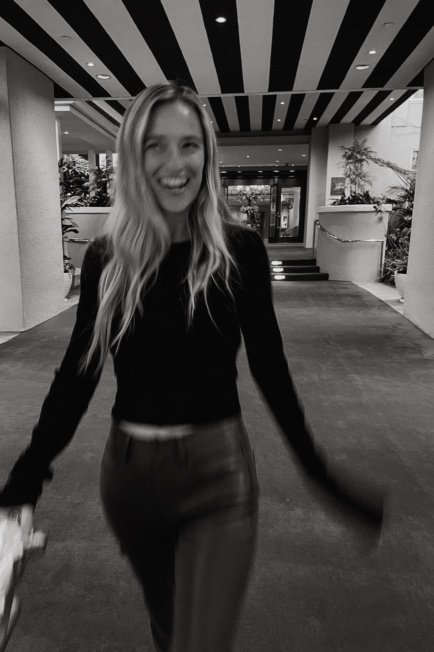 Hi besties! I am back for another 12 things Tuesday. I got this idea from my favorite blogger Amber Fillerup, and have been so excited to have a reason to stay consistent with my weekly blogging again. I used to blog EVERY DAY (who has been here since that time?!) and in recent years with other forms of social media taking up so much space… I have blogged less, but it will always be one of my very favorite ways to stay in touch with you guys.
I also love that for this style of post we can just be so casual and just TALK… like it's the way I would text one of my best friends in a stream of consciousness kind of way to catch up. Which is what you guys all are to me anyway, my besties!
So let's get into it, shall we?!
1. If you've been keeping up with my posts and reading between the lines at all, then you know I have been struggling with some debilitating anxiety. Like the most debilitating anxiety I have ever had in my life. I think it's also very related to postpartum. It's wild because I really only had ever heard of postpartum anxiety/depression within the first several weeks and months of having a baby, but for me it has shown up a lot later. I am so grateful to other women like the fab Gabby Bernstein (she came on my pod and talked about this, episode 275), who have spoken about this more belated PPA publicly. I am working through it and will share more tips with you guys once I have them. <3
2. I just opened instagram and it opened right to Britney Spears' IG. I have always followed her and been a longtime fan and Britney supporter and was THRILLED when she was released from her conservatorship. I really feel like her family played a horrible role in what she went through and used and abused her in so many ways. Now though I am one of those people who is questioning if it really even is Britney posting on her own accounts? What do we think? There are so many theories out there and I have been down every single rabbit hole. I love following @houseinhabit on IG for the deep dives on this topic and so many others. But I would love to know your guys thoughts? At the end of the day we love & support Britney no matter what she is going through — she has been through so much. I am just curious what is currently going on with these cryptic and very unusual IG posts…?? Thoughts?
3. Attie has been SUCH A LOVER this week. I mean, he always is. But he has been even extra loving lately. He has been giving these amazing hugs and kisses, and he has the best noise that he gives us when he is saying I love you. It's kind of this high pitched delighted squeal, and then he leans in for a kiss. It is the best feeling in the world. We took him to dinner with friends last night and he was entertaining everyone the whole entire time. When other people laugh, he starts laughing. He is next level. My little boyyyy.
4. I have been doing a lot of Pilates lately and loving it! My dear friend Bryony Deery is in town from London, and she trained me last week. It was hands down the hardest yet also the most enjoyable class I have done in so long. She really focuses on the micro-movements of the body and it feels incredible. I HIGHLY recommend checking out her app, Pilates by Bryony, and trying her method!!! Also she is the kindest, most amazing human. She was recently on the pod and it is coming out very soon!
5. As I lay in bed writing this I am looking at my foam roller. Everyone in the world needs a foam roller. If you don't have one… it's like getting an automatic chiropractic adjustment at home. I am obsessed. I have the one from my friend Lo Rox's line… it's so cute and also works so well.
6. I know I have mentioned how much I love my Stanley tumbler, but holy shit. It is still my favorite purchase in existence. It is so funny because everywhere I go, people ask me about it now because it is such a major trend. I was at Soho Malibu a few days ago, and a guy on the patio said, "Excuse me, but can you PLEASE tell me about that cup and why every girl in LA has one? Is it really worth the hype?!" and I got into a major convo with him about it which so many other people on the patio then joined into. If you don't have one, I highly recommend checking them out. They are pricey now but they were originally like $35, so you may be able to find one at a sport's store by you for less than they're going for online now!
7. Currently reading It Starts with Us by Colleen Hoover. I LOVED It Ends With Us & devoured it when it came out a few years ago. It has taken me longer to get into It Starts with Us but it may just be the headspace I am in right now. I am very excited because my dear friend Sara Baldoni's brother Justin is going to be playing Ryle in the movie adaptation with Blake Lively… I cannot wait to see it. Haven't been so excited about a book-turned-movie in a long time. Who else is into it?!
8. I am obsessed with the meditations by Yogi Bryan on Spotify. I have been listening morning, noon, and night during this anxiety flare. He has the most soothing voice and is just amazing.
9. Our bodies SPEAK to us so loudly.. I know that this panic and anxiety I have been having is just my body being the wise and finely tuned instrument that it was created to be. It is telling me in so many ways what to let go of and what to continue on with, and the things in my soul that I am *not* doing that I really need to be doing. If you ever experience anxiety like this, never forget to just sit and listen to what your body is trying to tell you. <3
10. Did you guys know I made a TikTok a few weeks ago about my 2023 wellness trend predictions?! Check it out. Tell me if you agree with what I said over there! I'm @thebalancedblonde on TT!
11. I am laying in bed right now so I am just feeling super grateful for our bedding that I am obsessed with. It is a very cozy and soft linen set from Parachute Home, and we also have Barefoot Dreams blankets covering our bed. The literal best. SOOO cozy, which is what my soul needs right now.
12. Tomorrow's podcast episode is going to be so special!! It is with my dear friend Jeannette Aranda of Shut the Kale Up. You guys are going to love. She was so vulnerable, amazing and next level grounding on the show. She shared so much that I don't think she has opened up about yet publicly, and I felt so grateful to just be in her presence soaking up her wisdom and groundedness. She is the Virgo earth to my Libra air, let's put it that way!!!
Love you all, happy Tuesday, how is your week going?! Leave comments below and we can interact! xx