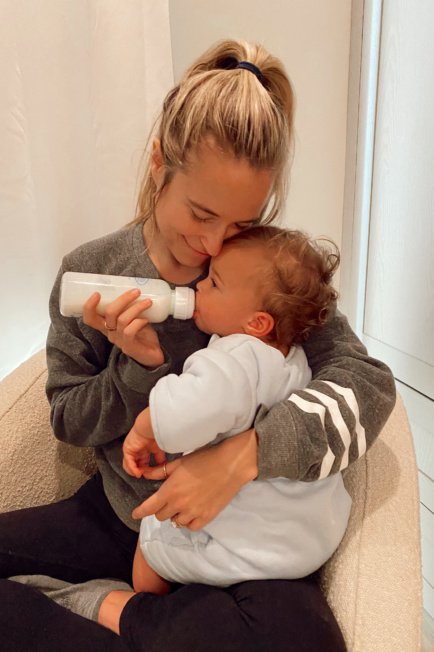 12 Things Tuesday + Happy Valentine's Day! <3
Helloooo to all of my favorite people, happy Tuesday, and happy Valentine's Day! I hope wherever you are in the world you are feeling the love today. I am certainly sending it your way.
I wrote this 12 things Tuesday in the bath last night and let me tell you… there is no better way to blog! I am LOVING being back in my weekly blogging roll. Like more than I can ever express to you. Let's bring the old school internet vibes back, pleeease?!
Also, keep your comments on the blog posts coming! Absolutely loving interacting with you guys here. It is so special. It reminds me of my OG internet days, even before this particular blog. Should we talk about the fact soon that I legit was blogging in elementary school in chatrooms? <3 This brings me all the way back. 
Ok, let's get into it!!
1. "Eliminate stressors in my life." That is my mantra right now. With everything from my daily schedule to my food and diet to my exercise routine — anything that causes stress, has got to go. Label-free. Being easy on myself. Letting myself off the hook more. Saying no, cancelling, rescheduling. This is doing me a world of good.
2. "Every day, in every way, I'm getting better and better." This is my other mantra right now. I got it from Dr. Stephen Cabral when he was on the podcast a few weeks back, and I say it to myself at least 30x a day. I love it so much for both mental and physical healing. The power of affirmations is everything.
3. My diet is majorly in flux lately and I feel like you guys will love to hear more about this. I am just becoming less and less interested in anything dogmatic, and REALLY interested in listening to my body, hormone health, balancing my adrenals, replenishing my minerals, and nourishing myself with what I need, without labels. Postpartum has really, really shifted this mindset for me. Do you guys want a full post on this?
4. My Mate the Label x TBB collab drops on 2/16 and we posted a teaser of it yesterday!!! It is a MUSHROOM SWEAT SET — that's right, with a little mushroom embroidered and the word "microdoser" on it. It is so beautiful, luxe and special. I have been a fan of Mate for as long as I can remember, and when their founder (my dear friend Kayti) asked me if I would want to do this with them, the answer was a resounding yes. I am sooo excited for it to drop. Who is getting some?!
5. Atticus got his first ever valentine yesterday!!!! I died. His nanny came home from the park with him and he had his own personalized valentine from a little girl he's friends with in the neighborhood. It said "you're a perfect friend, Atticus" in her tiny little girl handwriting and I just about died. I am actually still not over it. SO SWEET.
6. I am re-reading Gabby Bernstein's book "Happy Days" right now and it is speaking to me on the deepest levels, and really inspiring me to do the therapeutic work I have been running from (unknowingly) for quite some time. A real perspective shift, I highly recommend it.
7. I have been doing this thing lately where I only check my email in full about once a week. I glance at it throughout the week to make sure I am not missing anything major, but for the most part — everyone in my business who really needs me can also text me if it's urgent. This has freed up SO much time, headspace, and just feels so liberating. It makes me feel like I am getting a little bit of my life back, not being so bound to my inbox and getting back to people right away.
8. That said, this works for me but I don't think it would work for everyone. I have learned that as a Reflector in Human Design and also being a triple air sign, I need a lot of alone time and downtime with my thoughts. So that I can be creative, in my own energy, and let my ideas flow. I have an auto-responder on my email that redirects to my two assistants, so anyone who really needs a response will always get one!! #balance
9. Journaling is life. No but really — I have been ON my journaling game. I journal for about 30 minutes at the start of every day and do massive brain dumps. I also write gratitude lists. It is keeping me sane and really getting me through this rough time mentally. I go through journals faster than you would ever believe. And I just got myself The Skinny Confidential planner, and it is so cute so I have been using that for my daily to-do lists!!!
10. I have also been doing Nicole Sachs' work called Journal Speak. I had heard about it years ago but I suppose I wasn't ready until now to really practice it diligently. It basically is like a 20 minute writing dump of everything / anything that has ever made you angry, followed by a 20 minute loving-kindness meditation. Getting the anger out is pure freaking therapy, and then you can let it go!!! I feel like I also need to do a full post on this because this has been LIFE CHANGING.
11. Speaking of life changing, I am also back in traditional therapy. For the first time in about 5 or 6 years. The good thing about hitting a mental rock bottom is that you finally create space and time for the support you really have needed all along. I am learning so much… uncovering worlds of pain and trauma and well, one day I will share all about it. I feel like true healing is on the horizon but right now I am DEEP in it.
12. Tomorrow's podcast convo with Dave Asprey (the father of biohacking!) is a REALLY special one. I was honestly nervous to meet him IRL after being such a fan for so many years, and having him on the show virtually a few years ago. He blew me away with how much we connected and hit it off on a soul level, and I feel like it really shines through in the ep. I cannot wait to hear your thoughts 🌸 tell me all of them once you listen!
Love you all so much, tell me your thoughts below!